On the way back from the grocery store yesterday afternoon, I remarked to Kirk that I used to like grocery shopping. Now it's much more stressful. I'm trying to stay away from people and there are way more decisions to make about what to substitute, what to buy, what to stock up on. It's a really big paradigm shift to not have everything available anytime. My whole adult life, I've been able to buy pretty much whatever I want, whenever I want it. This trend, of course, was accelerated by Amazon, but this abundance is something that, I believed, was a characteristic of American life. Shortages were for other countries. There are a lot of shitty reasons that many things aren't available now, but I've been considering the expectation that everything should be always available. What is the human cost of getting anything anytime? Is this a reasonable expectation of a civilized society? Who benefits and who suffers in this model? Not to be all "we are the virus"/"the pandemic is a good thing," but it is definitely a time to reflect on what makes sense, and what is helpful or harmful for society. Maybe being able to have whatever we want the very moment we want it isn't something we need.
Big philosophical questions aside, Kirk has been picking flours from the yard and presenting me with tiny arrangements. It's sweet and I want to share.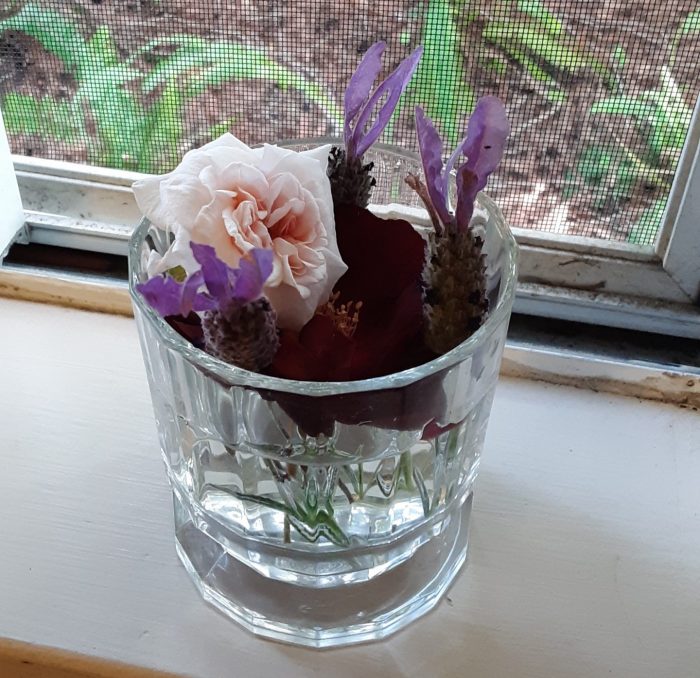 Consuming
Here are some things I read, watched, or bought this week.
Reading
Now that the weather has improved, I've been spending a lot of time reading in my hammock! This is my favorite thing about this time of year when the weather is warm but still mild. Plus, Elk Grove usually has a pleasant breeze in the evenings: ideal hammock weather.
I enjoyed K. Eason's How Rory Thorne Destroyed the Multiverse. This is a space opera riff on the fairy tale of Sleeping Beauty that re-imagines the story in a very satisfying way. There's space travel, political intrigue, fighting, and feminism.
I also read Women Talking by Miriam Toews. This book wasn't as "fun," but I did like it a lot. I had read Toews' book All My Puny Sorrows and liked it, so I figured I would give Women Talking a read. This novel is the author's way of documenting and dealing with the abuse that a group of men perpetrated on women in an isolated Mennonite community. It's based on a true story, which means it carries all that real-life patriarchal horror (the only horror I read), while showing women reclaiming agency from a terrible system. Recommended reading only if you're ready to be sad and hate men.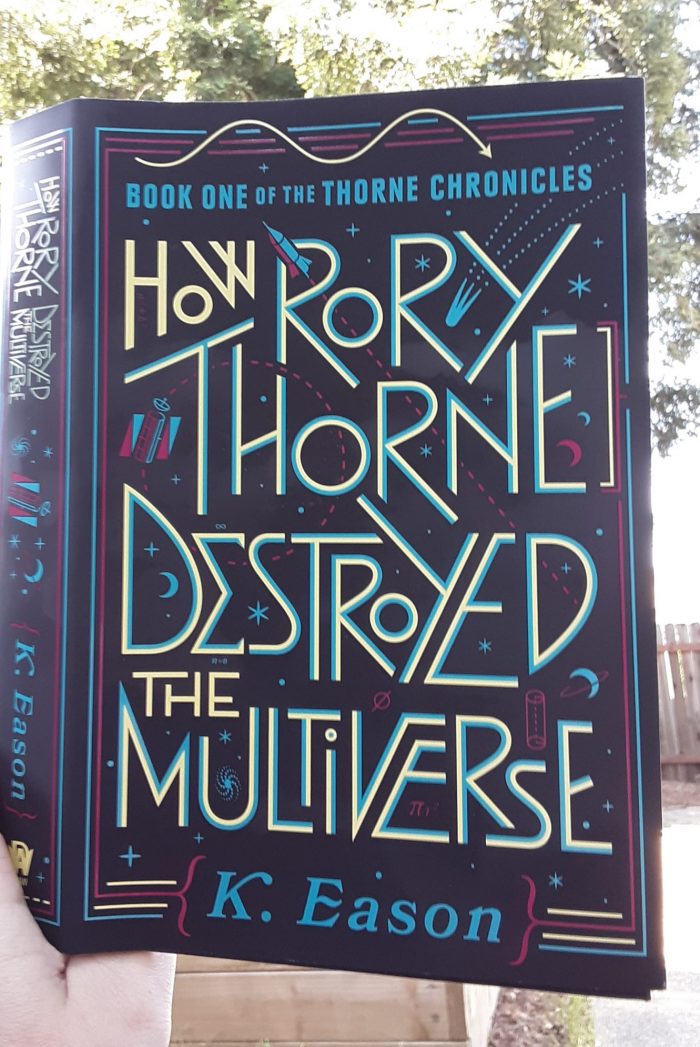 Here are some of the week's internet reads. Yes, I've been thinking a lot about productivity.
Pandemic! Productivity! Life! Hacks! (from a deeply unproductive & freaked out person) via Captain Awkward. Some advice for managing your to-do list and some thoughts on productivity and what we really "need" to be doing right now (answer: just surviving).
Nothing to Spare: What coronavirus reveals about the economic model that shapes our lives via Medium. This is interesting to me because I work for a big corporation and we talk about "lean" manufacturing a lot. We seem to have everything available all the time but businesses keep their stock as low as possible, so in an unusual situation like this, all the old logic goes down in flames.
Productivity is not working via Wired. I've been fascinated with the discussion surrounding productivity amid the plague and the American productivity obsession. So, here's another entry on that category. From the article: "There has always been something a little obscene about the cult of the hustle, the treadmill of alienated insecurity that tells you that if you stop running for even an instant, you'll be flung flat on your face—but the treadmill is familiar. The treadmill feels normal. And right now, when the world economy has jerked to a sudden, shuddering stop, most of us are desperate to feel normal."
Watching
In the spirit of not wanting to think about anything, we've been re-watching Archer. We had stopped watching it a few years ago, but we decided to get back into it. We're watching from the beginning before getting to the seasons we haven't seen yet.
Rampant Consumerism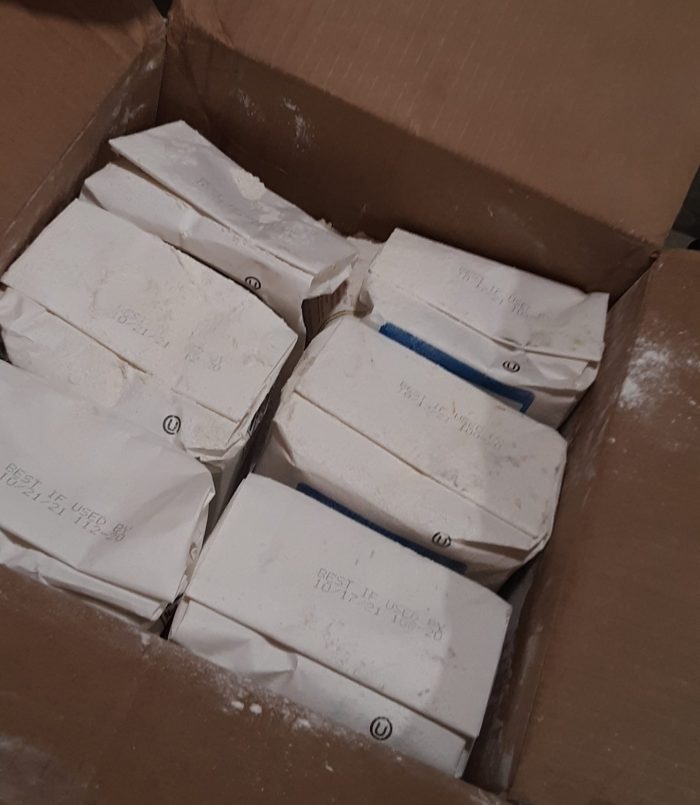 I really haven't spent a lot of money this week (unless you count yesterday's trip to the grocery store) because there's not much point when you're chilling at home all the time. I already have all the day-to-day stuff I need plus plenty of entertainment. However, pandemic stress has compelled me to spend a lot of money on food. Last week I ordered flour from a small mill in Kansas called Hudson Cream (why is a flour called "cream"? Who knows). My flour arrived this week and now I am feeling wealthy, despite some of the bags splitting open in transit. The prices are reasonable, but I spent more in shipping than the flour itself. Understandable and worth it for me but I can understand why others would disagree.
Making Things and Doing Stuff
I have to share my broccoli because it's flourishing. We planted this in January (I think?) and it seemed to do nothing except get leafier. While I know what the end result of broccoli looks like, I wasn't sure if the plant was actually doing anything. About two weeks ago I noticed a little nugget of broccoli tucked inside this leafy ruff. Now the broccoli has matured into something that really looks like what you'd get at the store, which is my metric for whether I've successfully produced food. Yesterday we also discovered that one of the other broccoli plants is also creating something edible so this is very exciting! In addition to the broccoli, the spinach has been very active and I picked a whole bunch this week.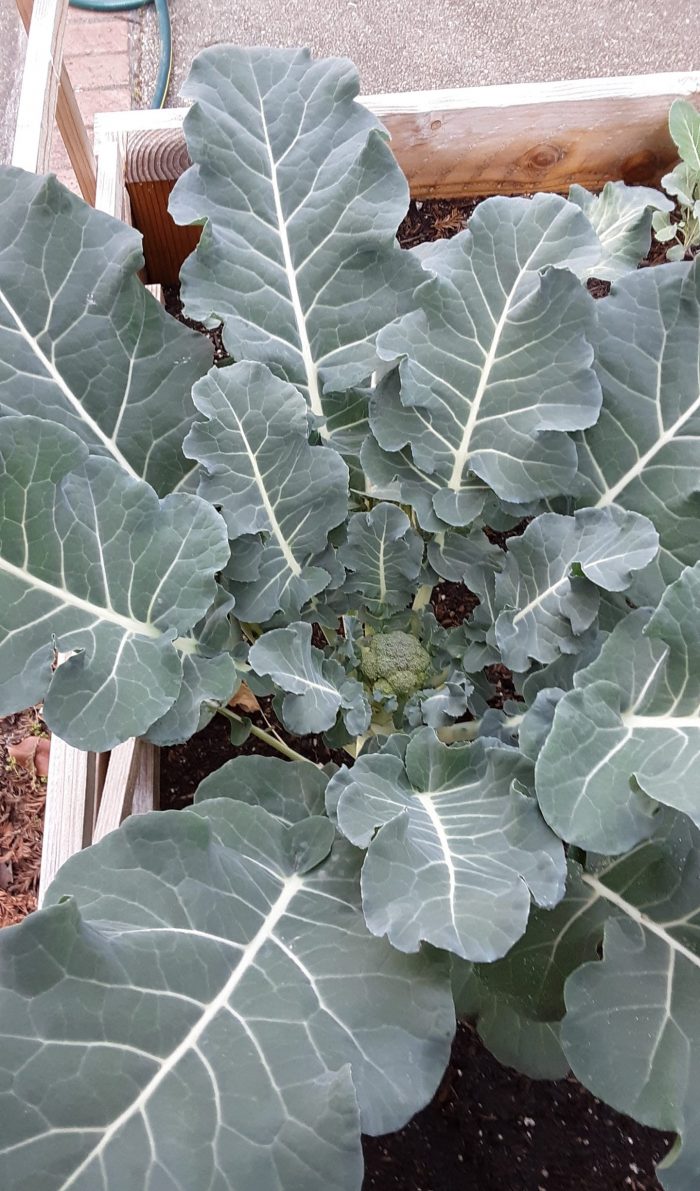 Knitting
I haven't been knitting as much as I want to because I keep getting lost in playing video games for hours, which is fine. However, I am still thinking a lot about knitting. Two knitting books showed up into my feed recently and of course now I want them. It's easy to think about stuff you want to make, but the making takes much longer than the planning. In any case, I am intrigued by this 52 Weeks of Socks book and this collection of Doomsday Knits—surprisingly not a new collection but the idea of apocalyptic fashion is hardly new, only its urgency.
Spanish
I am proud of what I accomplished in Spanish this month! I decided I need to keep up with at least one thing that's important to me and be "productive" in that area and that has been Spanish. I met my teacher for two classes each week and we did some test prep in addition to our regular conversation. I also read nearly a whole novel! I'm feeling good about it because I'm doing a little better following the story overall. Usually I read Spanish more at a paragraph level and have a hard time keeping track of the plot as a whole. I'm improving.
The bad news of Spanish right now is that I wanted to take the DELE exam in July, but it looks like it won't be offered in California again until November, even though their website says July. I could travel to another city to take it but I don't think that's a great idea either, so it looks like I'll be waiting another six months. More time to get better at Spanish, I suppose.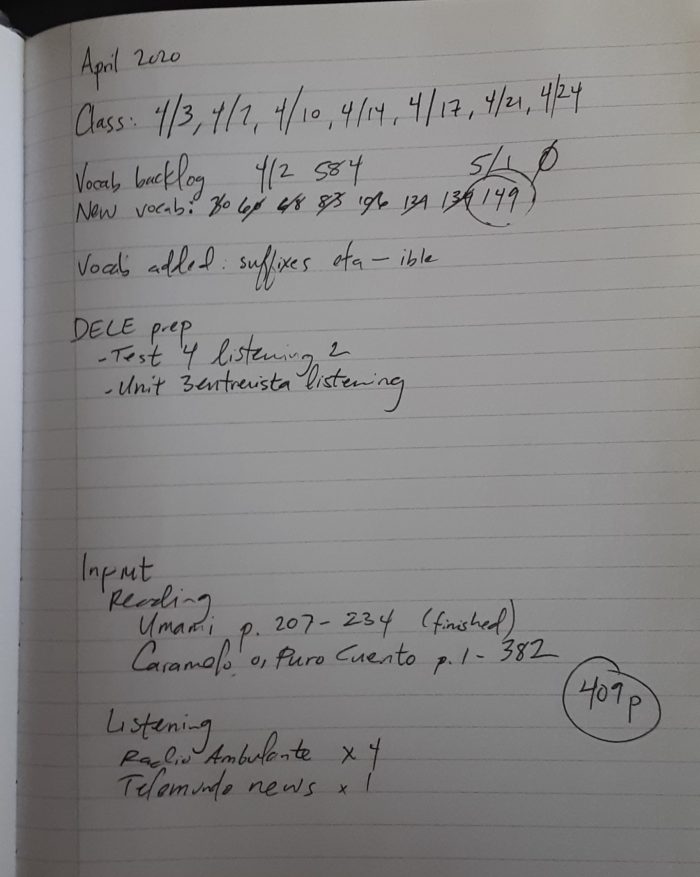 Working Out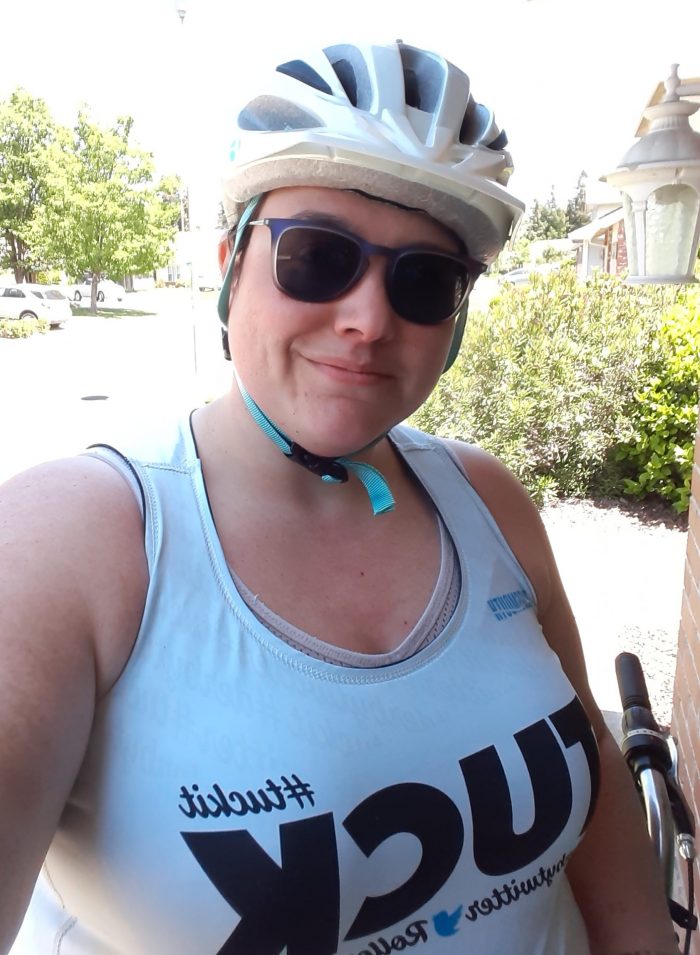 I'm still working on my physical therapy for my ankle, but I'm pretty sure I won't be better for a few months yet because it's sore and still pretty swollen. My PT sent me a new schedule of exercises for the next two weeks that has step ups, split squats, reverse lunges, and squats all in one workout. This seems ridiculous to me, but I'm trying my best. The PT is also still prescribing bike riding, so I went for a ride today. I did the circuit that takes me to the library, even though the library is closed. I really miss my library bike rides. I also wore one of my #derbytwitter jerseys while riding to remind me that I am part of something cool and eventually I'll get to play again.
Derby Life
Speaking of derby, the big news today is that Rollercon is officially cancelled. It is the right decision—there's no way it makes sense to play a contact sport during a pandemic, especially at a convention—but it's still pretty sad. I'm looking forward to Rollercon 2021!
In even bigger roller derby news, the word is now out that Sacramento Roller Derby is the proud owner of its own warehouse, thanks to an amazingly generous donor who gave the team almost $2 million to buy it. Although that's a whole lot of money, we are still raising funds through Sacramento's Big Day of Giving on May 7 to make the warehouse roller derby-ready. All our donors will be memorialized on the wall in the new space. Also, I'm on one of the flyers! There's a lot to look forward to and I can't wait for my ankle to be healed and the plague season to be behind us.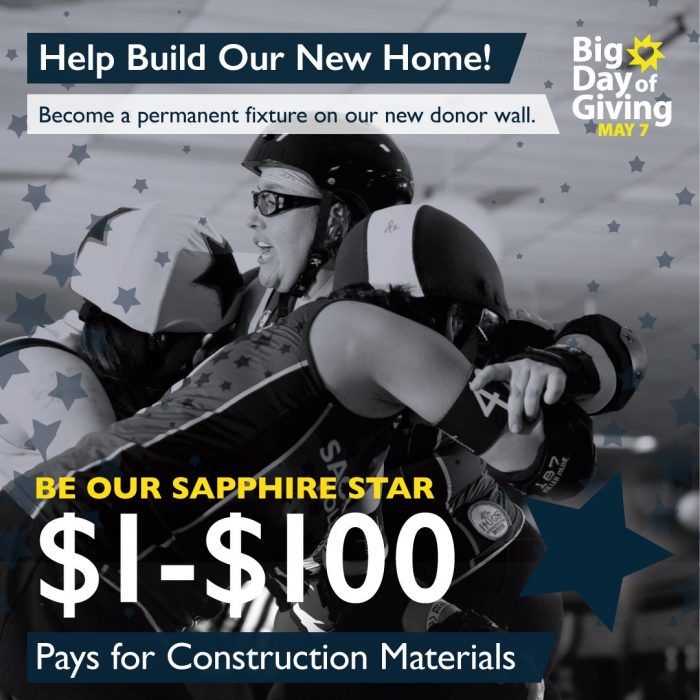 Kitchen Witchery
Now that I have plenty of flour (and a little more energy), I've been cooking more:
I tried a new granola recipe. It's billed as "almond joy" granola, and it doesn't quite put me in mind of the candy bar, but it's still good. To be fair, it might be my own fault for using peanut butter instead of almond butter, but I don't tend to buy almond butter and plague life is all about making do.
My sourdough starter went bad (RIP starter), but my friend Sharlotte brought me some of hers so I've been able to keep making bread. Last week I tried this whole wheat and rye sourdough, which was delicious. It was the first bread I've made with no additional yeast. I was surprised at how long it took to rise (all freaking day!) but couldn't complain about the results. I am lucky in that I still have yeast, but I am trying to save it for things that really need it.
I made pita bread (recipe from The Bread Bible) to eat with a spinach dip, which I decided was the best use of all that spinach. Although I looked at a few dip recipes, in the end I settled on an amalgamation: spinach sauteed with a little garlic, combined with cream cheese and a packet of onion soup/dip mix. Because we are fancy, we ate this for dinner.
The return of million peso shortbread! I am bad at taking good photos of this but it was delicious and that's what counts. I start with this version of millionaire's shortbread from the Washington Post, which has a dulce de leche caramel, then add some cinnamon to the shortbread and a bit of ancho chili powder to the chocolate. #SignatureBake
Sometimes you just want a simple-ass muffin and that's what we had yesterday. These chocolate chip muffins came out really pale, but they were good. Kirk has suggested that I add some kind of sugar topping next time I make them. Who am I to say no?
Yesterday I made this no-knead sourdough bread and I am pretty much obsessed with it. It is exactly what I want from sourdough. The only thing that didn't go right is that I dusted the bottom of the pan with semolina flour instead of oiling it (both were options in the recipe) and my bread got stuck in the pan! Mistakes were made and I have learned a valuable lesson.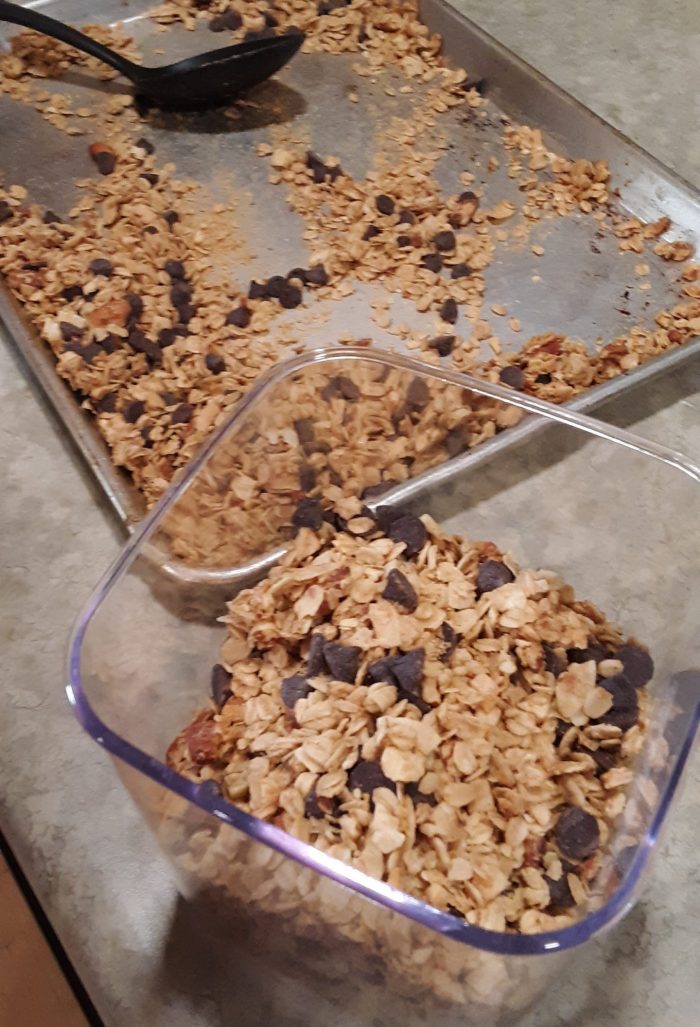 Finally, here are some cat photos for your nerves.