Happy holidays, friends and enemies! I hope everyone is having a pleasant solstice/Hanukkah/Christmas/winter season. I've been semi-hibernating the last couple of weeks, trying to relax and doing as little as possible. I'm already coming out of this little funk though because it never takes long before I'm bored and want to start doing everything again. Still, it's nice to remind myself that I don't have to do anything if I don't want to.
So, I am a 36-year-old Californian and, until yesterday, had never tried weed. I have been presented with many opportunities to partake, but had always turned it down. I grew up Mormon and then maintained reservations about drugs because my brain is weird, but I finally decided to see what the fuss was about. Yesterday I took a 10-mg edible. The results? Literally nothing happened. I don't know if this means weed isn't for me, maybe this was just a first-time bust, or I have a consciousness that has evolved beyond the need for pedestrian substances like marijuana. I was sort of hoping for some kind of amusement or antics (my friends were definitely hoping for antics, and who could blame them?). I'm already kind of a weirdo when sober though so maybe I just have to embrace sober weirdness, but I will probably run another experiment soon.
Consuming
Here are some things I've recently read, watched, or bought.
Books and Other Words
I recently read Ocean's Echo by Everina Maxwell and Even though I Knew the End by C. L. Polk. When I started Ocean's Echo, I was confused because I thought it was a sequel to Winter's Orbit. It is in a way, but it doesn't follow the same characters. Once I got into the story though, I really enjoyed it. Even though I Knew the End was good too. It's a shorter book than Polk's other works. I didn't love it as much as her other novels, but given the length, I assume that's largely due to not having as much space to develop the world and the characters. I also find it a little hard to get into noir, but this was still a good story.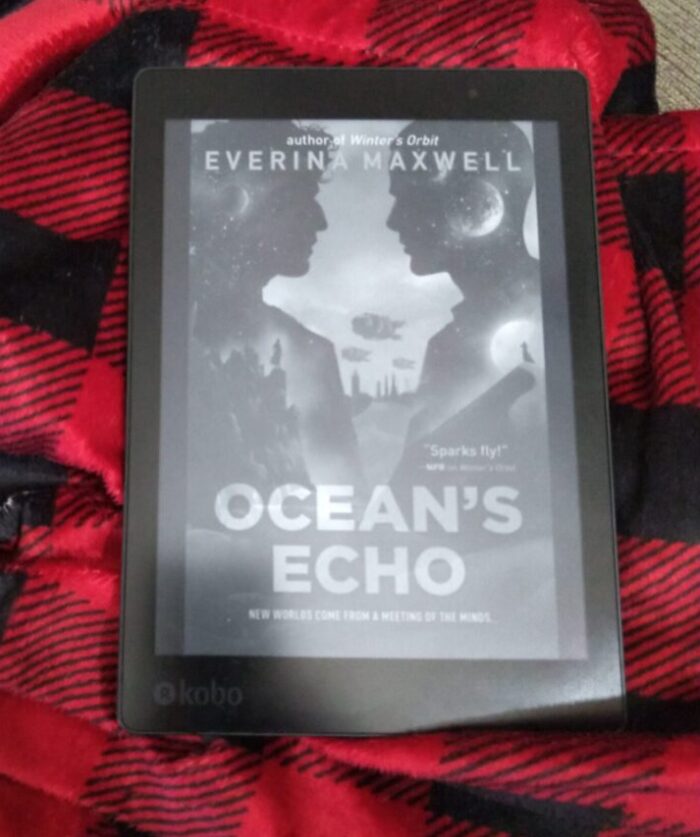 Meanwhile, on the internet:
TV and Music
I watched two movies this week, which is nearly a personal best. On Christmas we watched Thor: Love and Thunder. Although I am rather fatigued by Marvel movies, they got me good with this Thor franchise. This movie was fun and entertaining, but it's no Thor: Ragnarok (the best Thor movie, in my view). What made this movie fun was the details rather than the actual plot. I laughed so hard at the community theater production that takes place in the movie, for example. Yesterday I watched Glass Onion: A Knives Out Mystery. This was also fun to watch. It's nice to see a movie in which an old gay man and a black woman team up to say "fuck this rich guy in particular." Plus, it had jokes.
Rampant Consumerism
Given that it's Christmas, I'll talk about things I received instead of things I bought. Kirk got me a delightful new rug for my office, which looks great. He also got me a new kobo ereader that I wanted (my old one was getting beat up). It's nice and I am actually reading faster because I'm not having to mess around with the touch screen to advance the page since this one brought back page-turn buttons.
Making Things and Doing stuff
There are some things I've made and stuff I've done.
Moving It
My dance recital was a lot of fun! We got to be on a real stage (at a local high school, but it was a respectable theater for sure). I enjoyed all my pieces for different reasons. Ballet was a vibe, for sure. Our jazz piece to the Pink Panther theme was a lot of fun to dance. My tap class was all hive-minded and fully in tune with each other. I can't wait for the next one! And I am going to find reasons to wear this hat in the future. New Year's Eve is coming up, for example.
I've also been spending more time in my garage gym. I've been trying to ease back into lifting, which has been testing my patience, but this week I did deadlift 205 pounds. It's nowhere near what I was lifting pre-pademic, but it felt good. I think the biggest limiting factor for deadlifting now is my grip. I have to build my callouses back up.
Kitchen Witchery
I actually did a lot of baking this month but did not document it very well. Elk Grove's most exclusive bakery stayed busy with lots of cookies, fudge, toffee, and my signature "million peso shortbread," which has become a very hot commodity (based on this recipe but with more flavor). I tried out this orange loaf recipe, which was good, but came out better in my second batch when I disregarded NYT's underestimations for how much seasoning to use.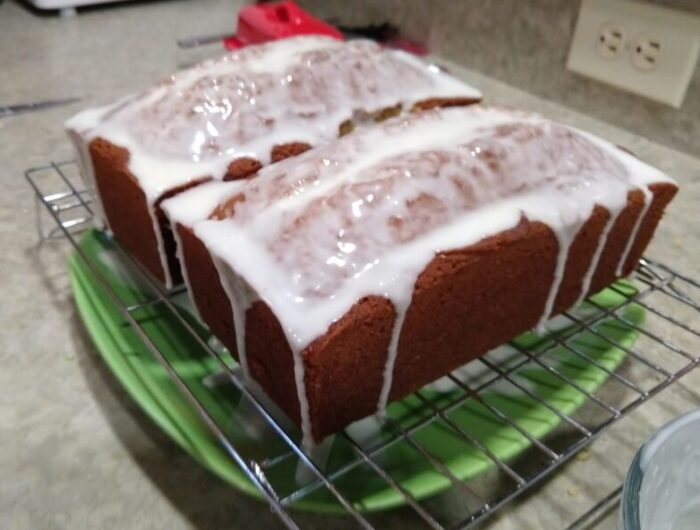 I have made some actual food too, but it hasn't been that thrilling. I'm mostly only documenting cooking when it's new or extravagant, and I've been doing little of that. However, I did try this baked potato soup recipe from the New York Times, which was very tasty.
Cat Therapy
Finally, here are some cat photos for your nerves. This was Fritz's second Christmas. Last year he was deathly afraid of the Christmas tree (reasons unknown, he is not old enough to have seen a Christmas before coming to us). He wouldn't even be in the same room with it. This year, he maintained a healthy distrust of the tree, but was able to behold it without fleeing to the other side of the house. I'm not sure what's so spooky about the tree, but maybe next year Fritz will finally get over it and embrace Christmas like Huey does.