I almost didn't write anything this week because I don't feel like I have a ton to say, but I want to keep at this weekly blogging, so I'm here anyhow. The big thing of this week is that my dad come over to remodel our kitchen lights. The results are really great. I'm so happy with how it turned out. This was a two-day process, with a marathon of demolition through texturing on Saturday, followed by painting and cleaning on Sunday.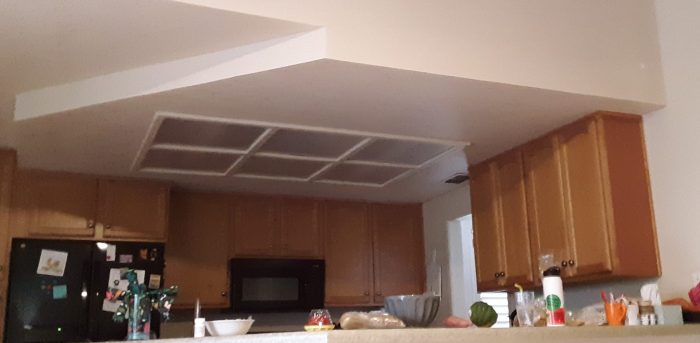 Consuming
Here are some things I read, watched, or bought this week.
Reading
Kameron Hurley released the final book in her Worldbreaker trilogy last week, so I've been re-reading the first two books to refresh my memory before I read the new one. I am a big Hurley fan. I think her writing is interesting and she has women characters who span the full range of human personalities. She embraces the brutality of life and writers in a variety of speculative fiction scenarios. The Mirror Empire is the first book in the series, followed by Empire Ascendant. The new book is The Broken Heavens and I can't wait to read it.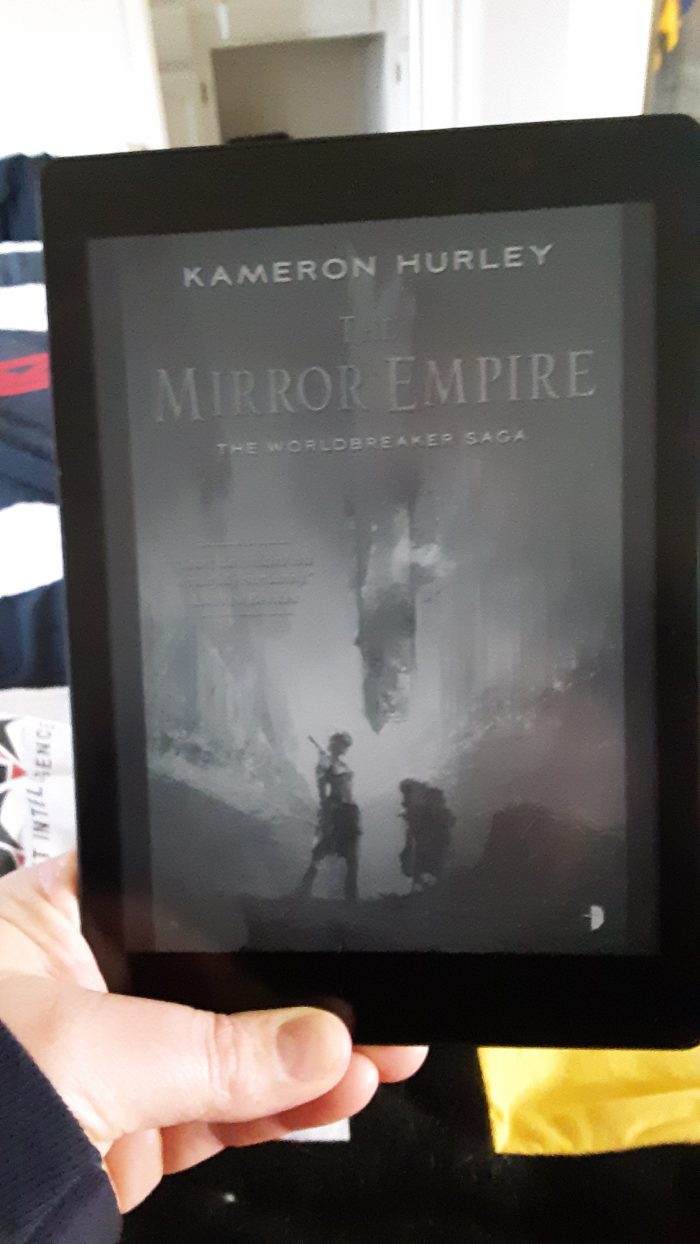 Watching
I can't recall watching anything other than a few episodes of Star Trek: Enterprise this week. To be fair, there are quite a lot of episodes. There have been some good ones, but here in season three the show is definitely declining in quality.
Rampant Consumerism
I bought a great little device called the ChomChom Roller. It's kind of like a hand-powered vacuum for picking up pet hair. It's really just a piece of plastic, but it actually works. I cleared the couch of cat hair and I was impressed. It's a good alternative to lint rollers, which is what we had been using, and it's more effective.
Making Things and Doing Stuff
I spent the first few days of the week recovering from last weekend's remodeling bonanza and the rest of it being sore from the gym and derby. Tuesday's practice was footwork focused and last night's involved a lot of contact and gameplay scenarios. Both tired me in different ways. I've also been keeping up on my workout program from Iron Octopus Fitness, which has been pretty challenging this month. I guess what I'm trying to say is: I don't want to move right now.
Language Learning
I've been getting a lot of Spanish practice in this week, but have completely dropped my Icelandic now that derby has started. I'm still seeking an balance but I'm happy with this week's Spanish efforts. I've been actually enjoying the novel I'm reading and I've made a big dent in my flashcard backlog. My teacher had me do some writing practice for the DELE exam and, even though I kind of hate some of the prompts, I tried to make it fun for myself, like in the essay asking me to write a letter of complaint about a recent beauty treatment in which I named the imaginary salon I went to "Cabello Bello." I'm an artist.
Kitchen Witchery
Nothing too complicated this week, but I did keep myself fed. I made a winter minestrone soup (from the Daily Soup Cookbook) and a beef and broccoli from the Washington Post. I've made a few WaPo recipes lately and they've all come out pretty tasty. I've been a Post subscriber for a year or two now, but I recently signed up for their food newsletter, which has turned out to be a good choice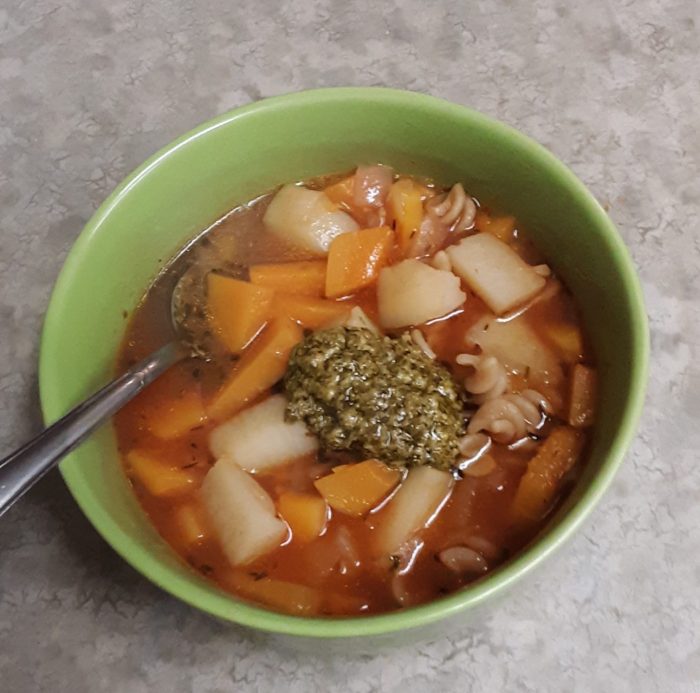 Finally, Here are some cat photos for your nerves.