Whew, it's been a week. I am proud of everyone for being out there protesting and demanding a better world. I've been really torn about wanting to protest because it's important to be out there but also important not to get coronavirus and die. Kirk was worried that having sleep apnea puts me at higher risk of serious symptoms of coronavirus. I did a little searching and it seems like there is a higher mortality rate. I'm doing my best to support people who are out there and educate people from inside my house.
What's interesting about the world right now is, even though things are stressful (hello, ongoing headache) and scary, it really feels like we're in a moment where we can force positive social change. Two weeks ago, defunding the police seemed like a total fringe idea, but now that seems like it might really be happening or at least ideas from it are happening. I've been thinking a lot about areas where I can actually have an impact. More to come.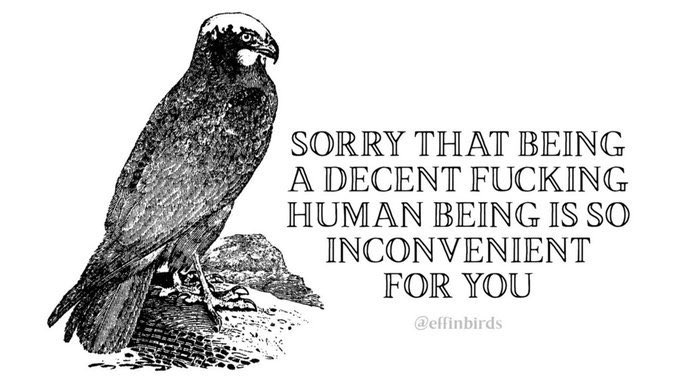 Consuming
These are some things I read, watched, or bought this week.
Reading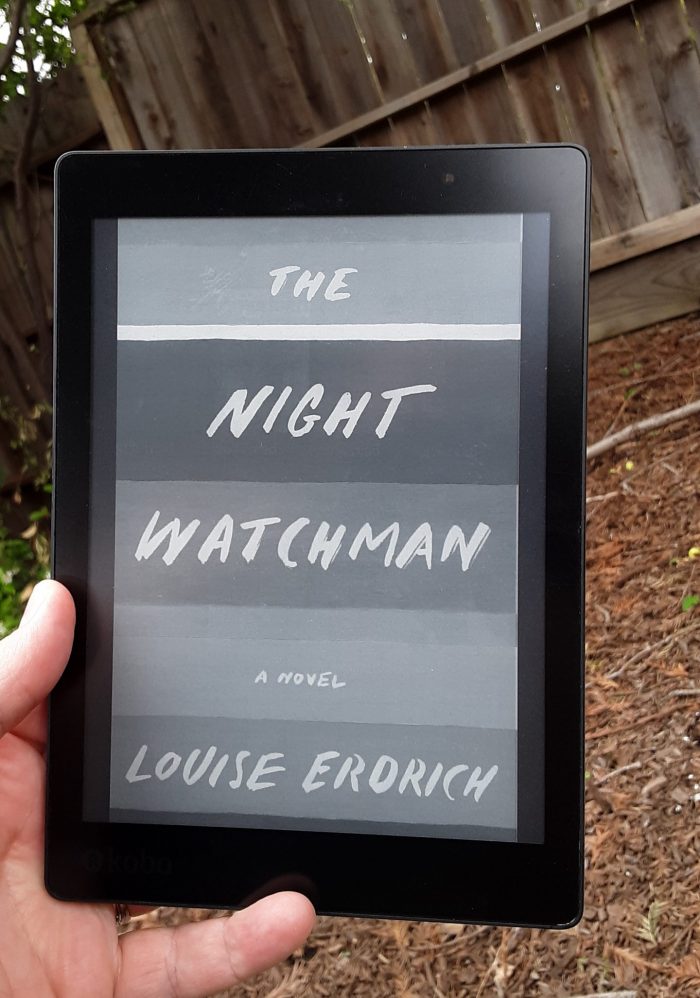 This week I finished The Night Watchman by Louise Erdich. I saw a lot of bookish parts of the internet talking about it, so I got it from the library (I'm so thankful for ebooks right now). The story is set in 1950s North Datoka and focuses on a group of Native Americans who are trying to live their lives and keep the government from disbanding their tribe. Although this is a work of fiction, it's based in real events and one of the main characters is inspired by the author's grandfather. I love books like this because we get all the lyricism and empathy that comes from fiction but still learn something important and have a window into Native struggles.
Watching
It seems like all I've been watching lately are drag shows, but it's what's getting me through, so there you have it. The new season of RuPaul's Drag Race All Stars started and I'm living. The "lip sync assassin" twist is such a fun take and is a really cool way to showcase some talented drag queens. I loved this week's lip sync so much and I can't wait for next week's episode.
Rampant Consumerism
I bought this great pillow and it's already found a permanent home in the corner of my couch. I love it because I can prop my elbows up while reading or knitting. Otherwise I haven't bought much, but I have been looking through the lists of black-owned businesses that people have been sharing around. I'm linking a few here because wealth isn't going to redistribute itself.
Making Things and Doing Stuff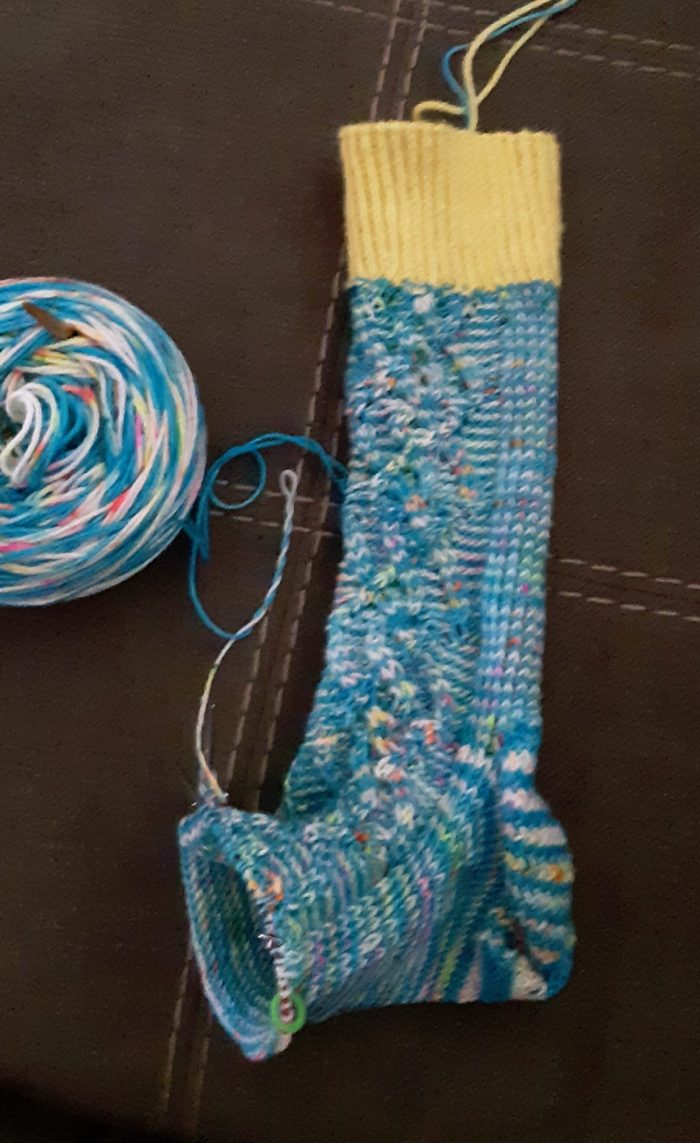 I've been knitting while re-watching Drag Race and the result is I'm getting a lot of knitting done. I'm more than halfway through the first sock in this pair and I'm on to knitting the foot now. I'm more familiar with the cable pattern now so it doesn't seem quite so difficult and annoying, which is nice, since I still have a lot more to knit.
Moving It
I'm very pleased that my ankle is finally almost better. It's still slightly swollen, but I can now sit into a deep squat and move all around without pain. I'm starting to reintroduce activities that require a little more ankle fortitude and I even did some alternating jump lunges this week—truly thrilling!
I have been considering learning a bit of dance. I am pretty sure this idea is stemming from a combination of quarantine madness and watching too much Drag Race, but I was looking up local dance classes. I'm hoping to learn a different kind of body awareness that might help with my roller derby, once we return to play. Unfortunately, there are not tons of options for adults learning to dance. Apparently hobbies are for children. However, I did find a local studio with a class I want to try. We'll see if I actually like it!
Derby Life
The big news in the derbyverse this week is that skate manufacturer Mota has essentially said they side with the police over people protesting in support of Black lives. This is shitty on many levels, but I'm mostly posting about this because I have Mota skates and now I am not at all willing to skate with their branding on my feet. After polling the good people of #derbytwitter for advice, today I ordered some supplies for painting over my skates. I'm looking forward to making something cool and political. It won't erase the damage they've done, but it's something.
Spanish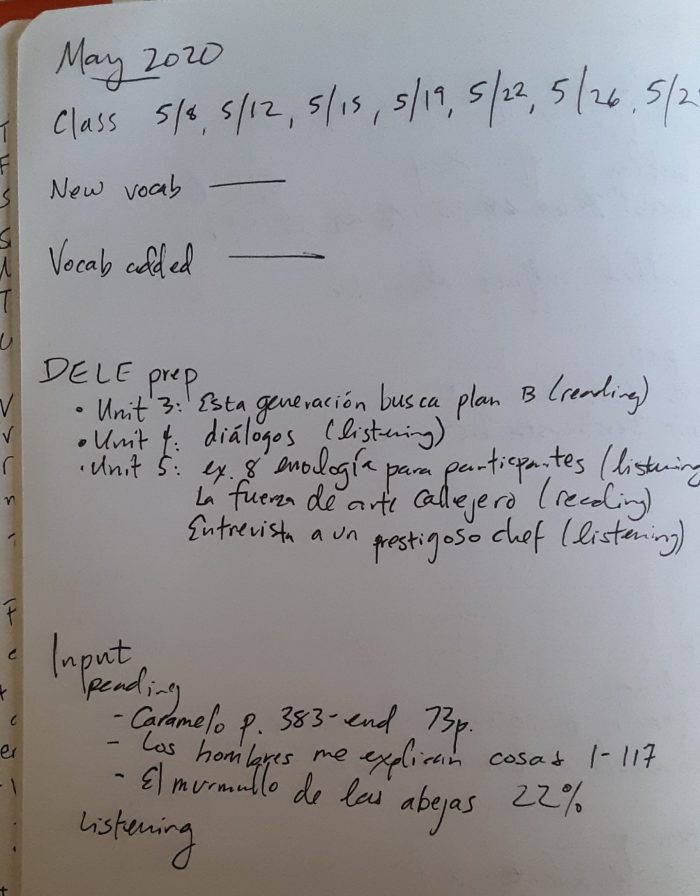 In May, I did a lot of reading! This was partly motivated by the discovery that I can read ebooks in Spanish and use the Spanish-English dictionary. The future is, in many ways, delightful. The downside of this is I borrowed a book from the library, did not finish it in time, and now I have to get back in the hold queue. I also met with my Spanish teacher a lot last month and did a lot of test prep. I'm trying to decide what to focus on for now since the DELE is out of reach for a few more months.
Kitchen Witchery
I didn't get too wild in the kitchen this week with the exception of sourdough cinnamon rolls. Yes, they were delicious. I also made a batch of brownies because stress baking. In more reasonable eating, I tried out this red lentil soup recipe, which is as easy and tasty as they say it is.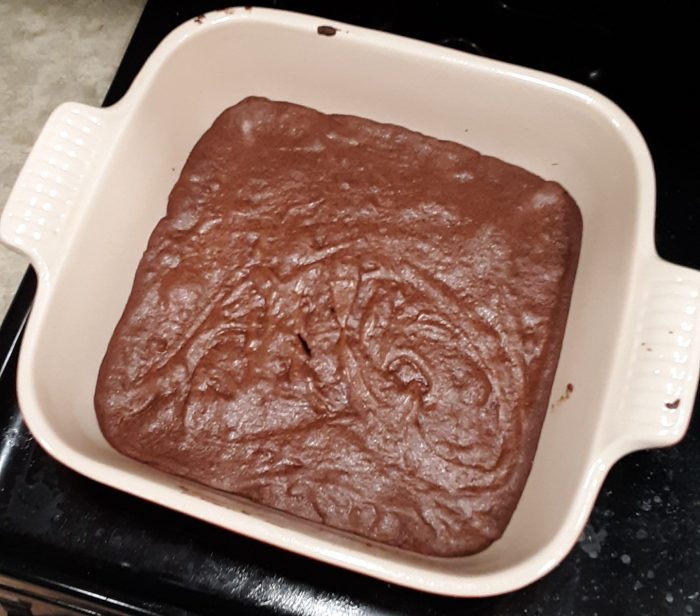 Finally, here are some cat photos for your nerves. Pillows are popular in our house right now.