Thanksgiving was this week! I like Thanksgiving but, as others have said more eloquently than me, I like the food but I don't give a damn about no pilgrims. I know a lot of people were upset that they couldn't visit family, but I love having quiet holidays at home, and that goes for any holiday to be honest. I was able to prep almost all my dishes during the week so I spent Thanksgiving itself mostly relaxing, followed by a couple hours of moving things in and out of the oven. A++ would recommend.
Consuming
Here are some things I've recently read, watched, or bought.
Books and Other Words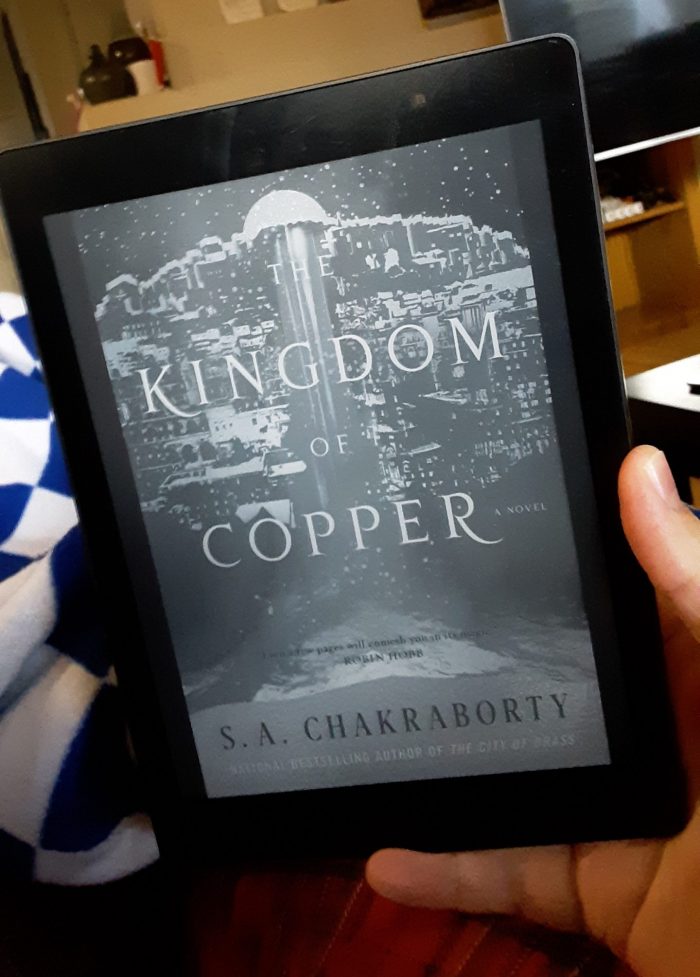 I said last week that I was reading the Daevabad Trilogy and this week I read the second book, The Kingdom of Copper. Last week when I meant to restart the series, I accidentally started on this book instead of The City of Brass. I got about one-fifth into it, spending the whole time thinking, "wow, I really forgot more of this book than I realized" before I finally double checked the series order. So I stopped reading, went back to the first book then re-started Kingdom of Copper afterwards. I know the pandemic has worn down my ability to respond emotionally to things because I got really upset over this. Despite this minor chaos, I liked this book a lot and how it built on the first one. I've just started book three and will report back.
Meanwhile on the internet:
TV and Music
We fulfilled our plan of watching all three Bill and Ted movies this week. I've been a fan of the original for a while, but I realized I had never seen the second movie all the way through. Excellent Adventure was as joyful as I remembered it and Bogus Journey was really fun too. I loved the new movie, Bill and Ted Face the Music. It kept what's great about the original—Bill and Ted's friendship, time travel hijinks, a love of music, and general goofiness—and layered in some great stuff, including their deeply cool children. On a related note, I am obsessed with the outfit Billie Logan wears in this scene. I am inspired.

Rampant Consumerism
This might actually be the opposite of consumerism, but I'm putting it here anyway. Now that I'm a person with disposable income, I've made a tradition of donating to Native American groups during Thanksgiving. If I'm going to enjoy a holiday that presaged their genocide, then literally the least I can do is give some money to the survivors. Something nice this year is that my corporate overlords are matching up to $500 of donations that any employee makes, so I made all my donations through the corporate site. Double donations! Here were my choices:
Since we're here, these are some other indigenous causes you can donate to that I bookmarked this week. Some weren't available through my corporate donation site (for various reasons, including that many aren't registered charities) and unfortunately I have limited funds, unlike Jeff Bezos. I'm sharing these as much for myself as anyone else. I'm hoping I'll be able to do another round of donations later.
If you need even more resources, here are two lists of native groups to donate to from Pure Wow and Bustle.
Making Things and Doing stuff
A lot of my free time this week went to cooking, so there's not a lot of things and stuff to talk about this time around. Please enjoy this photo of my garden.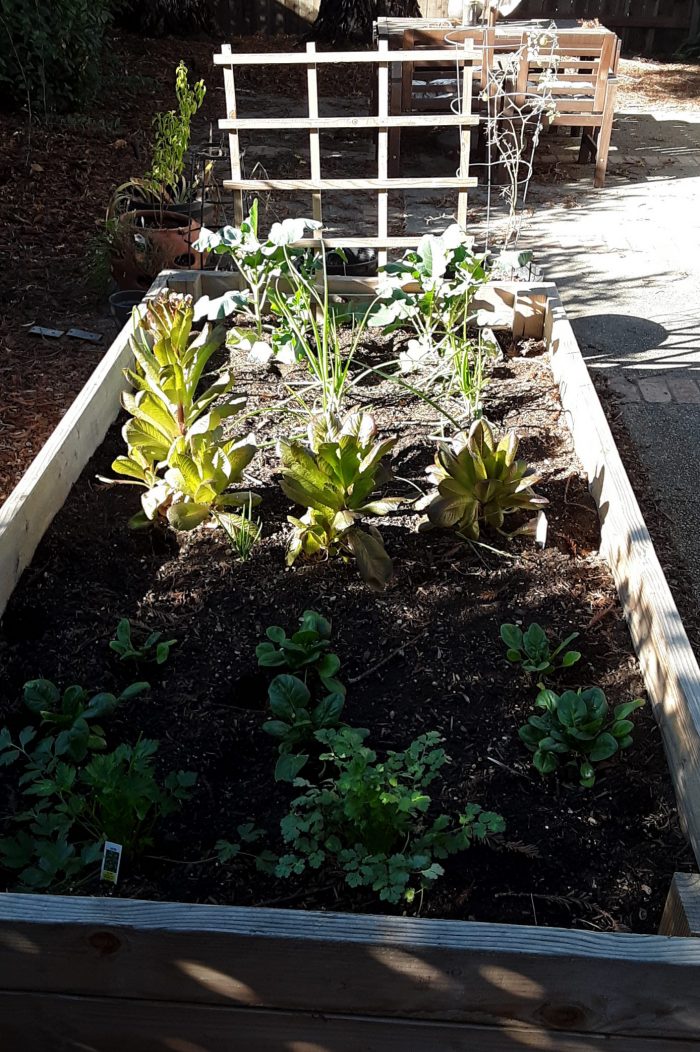 Moving It
Something I've learned about myself in the last few years is that, while I do like exercise, I like it in the service of a larger goal. It was easy to work out and want to be strong while when I knew it would improve my roller derby game. I've had a hard time this pandemic with motivation to exercise (like many people, I expect), but taking ballet is starting to change that for me. I've been taking ballet for five months now, and I'm starting to see where I want to develop more strength and flexibility. I am getting more consistent about getting in some exercise to build up my ballet game, which I am happy about.
Kitchen Witchery
Thanksgiving is, perhaps, my favorite holiday because it's about making and eating food and there is no weird, vestigial religious component (-side eye to Christmas-). I did most of the cooking, but Kirk made the all-important mashed potatoes, plus some asparagus and a sweet potato pie (a new addition to this year's menu). I made a few of my usual dishes and upgraded some others. I spent five worthwhile dollars on the Kitchenista's Holiday Recipe Collection ebook. I had only made one of her recipes before (this amazing mac and cheese), but she dispenses a lot of good advice on twitter so I wanted to check the book. It was a great investment! There's a lot of information about how to plan for thanksgiving and what you can prep ahead so you don't make yourself insane.
This year I made a chicken instead of a turkey since it was just me and Kirk. I dry brined it with the Kitchenista's recipe but then cooked it according to this recipe. I also used her recipes for candied yams, roasted carrots, macaroni and cheese, and gravy. Kirk gave her sweet potato pie recipe a try and it came out really good. I used a few of my regular recipes too like my favorite butternut squash soup (which we had for dinner earlier in the week, then used leftovers on thanksgiving), this simple stuffing recipe, and crescent rolls.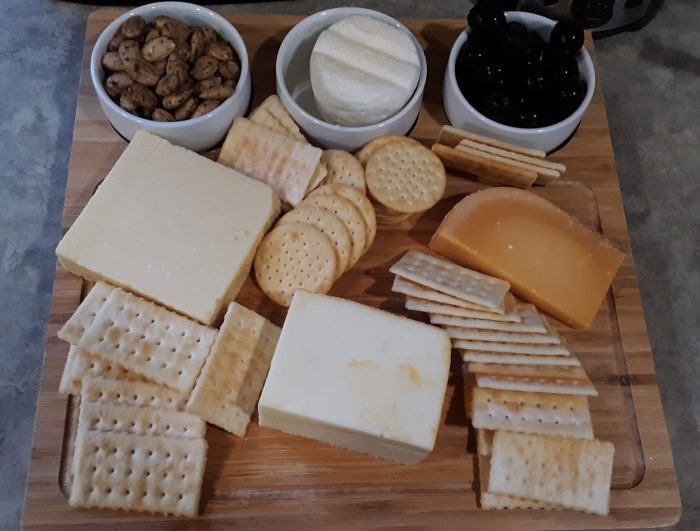 Cat Therapy
Finally, here are some cat photos for your nerves.