Hello, my friends (and hello to any enemies who may be joining us), we are back from our trip to Iceland! Overall, I loved it. However, it did have some ups and downs. Kirk got covid partway through the trip so he spent almost a week laid up in a hotel room having a bad time (he tested negative the day we got home). Maybe the next vacation we take will be the one without any serious health issues. Somehow, I did not get covid (or at least never tested positive or had significant symptoms), so I still had a good time. Our trip started off kind of rough with certainly the most uncomfortable plane ride I've ever had. We were extremely hot the whole time and the people in the row across from us were essentially hosting a party, which resulted in a lot of commotion and unwanted butts bumping into me. When we got to our hotel room that first morning, we immediately fell asleep and the whole day passed us by. Whoops.
Reykjavík
We spent the first part of the trip in Reykjavík, seeing the city and using that as our home base for taking a couple of tours. I really enjoyed The Settlement Exhibition, which is a museum built over an archeological find of a 10th century long house. The exhibition shows how people lived at several points throughout Iceland's history. We also went to Safnahúsið (the House of Collections), which houses various artwork and exhibits from Icelandic artists. One of the coolest parts of the museum was a room with several paintings depicting people working on fishing boats. There was a projector to create the illusion that you're surrounded by rippling waves and an audio recording of water playing. You can sit in a little boat and row along.
We did a fair bit of just walking around the city and looking at things. We walked around Tjörnin—Reykjavík's lake—on a particularly beautiful morning. I was really hoping to meet Baktus the cat in our travels. We found his home at a small thrift store (where I bought some cool earrings) but, unfortunately, did not locate the cat. However, I did see many cats downtown, though I didn't get any pictures and rarely was I able to pet them. The only cat that wanted our attention was trying to get inside the guesthouse with us and possibly eat our pizza.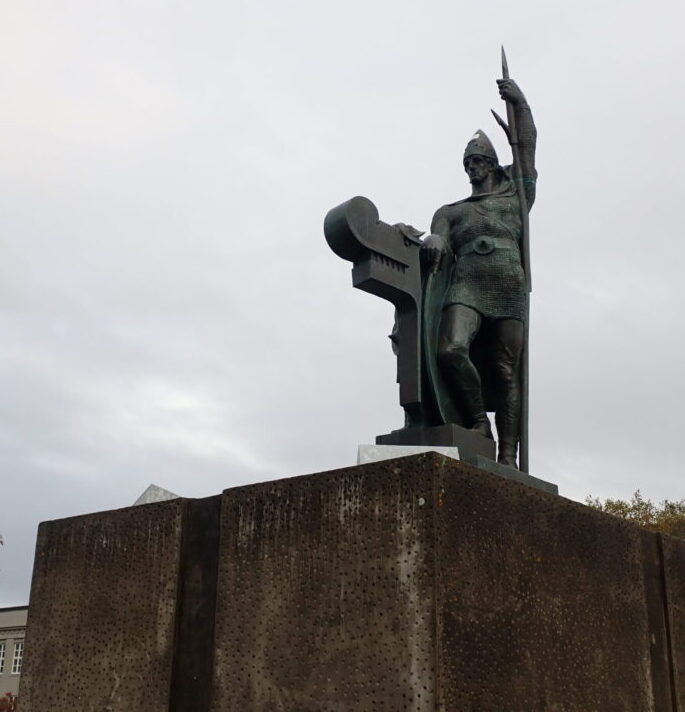 South Coast
On our first full day in Iceland we took a tour along the south coast of Iceland to see a glacier. This was very cool but also an incredibly long day—the tour lasted around 16 hours, which is unreasonable. The sights were lovely but we were so exhausted by the end of the day that it almost didn't feel worth it.
The first tour stop was Skógafoss, which is a lovely waterfall.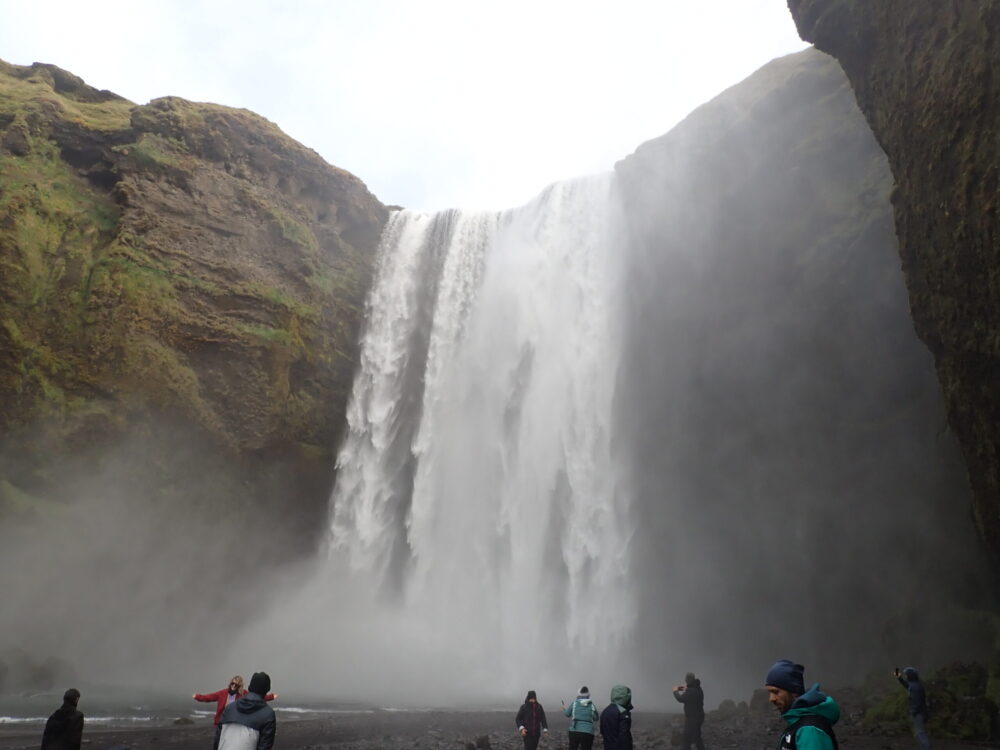 Then we drove way out to the east to see Vatnajökull, which is Iceland's largest glacier. I loved seeing the glacier and the lake around it. It was stunning and fascinating. The ice from the glacier breaks off into this lake (there is a helpful sign telling you not to go swimming there) and flows toward the ocean. There's a beach nearby where the black sand and glacial ice create a striking juxtaposition.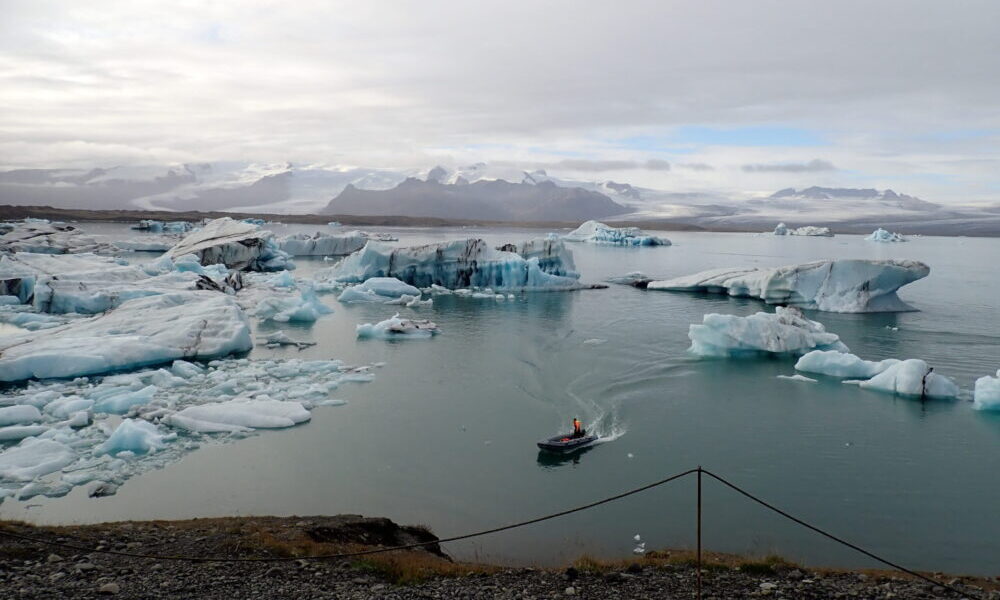 The last stop on the tour on the way back to Reykjavík was another waterfall. I have no idea what it's name is. We were so dead by this time in the tour that I was stomping around like "Great another stop to see something breathtaking. I want to go home." It's pretty though, I can't deny this.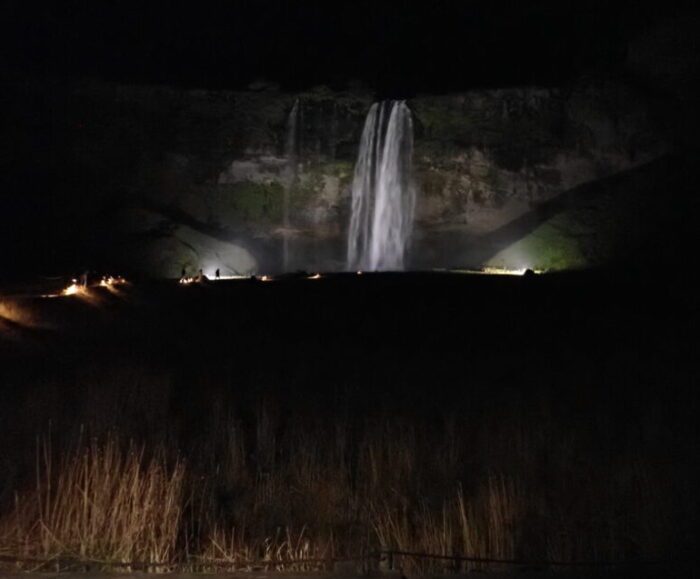 Golden Circle
We took a day to rest after the south coast tour and I almost didn't go on the Golden Circle tour because the other tour was just too much, but I'm really glad we didn't skip this one. It was an amazing day. We had a much smaller tour group of only about seven people. We drove first to Þingvellir, which is the site of Iceland's first parliament and home to a rift valley between two tectonic plates, which creates a beautiful landscape. We were there on a partly cloudy day and it looked cool as hell.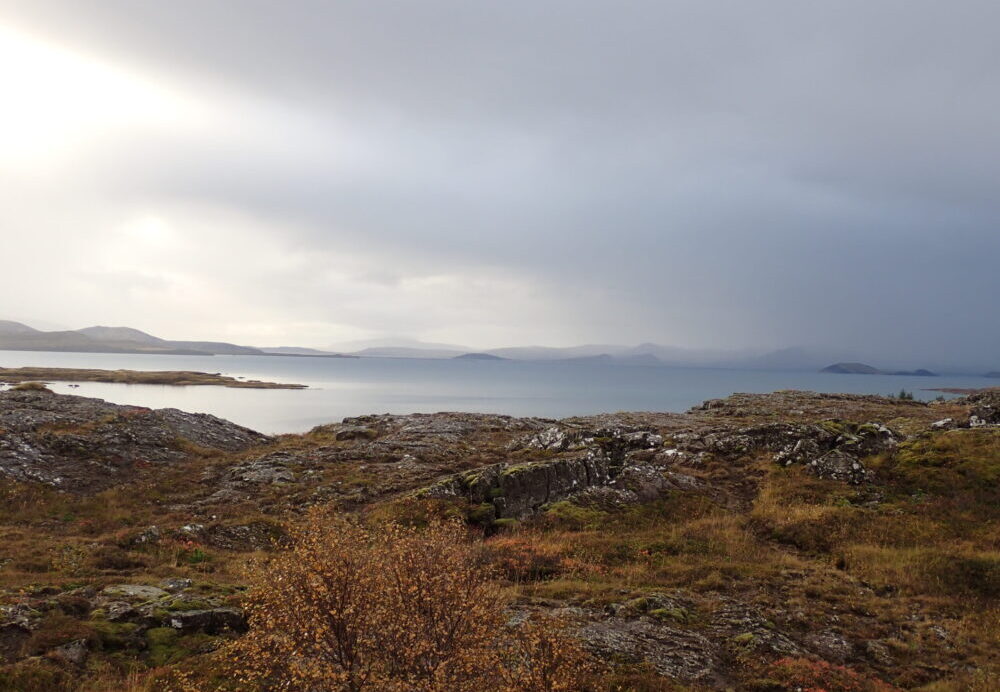 Next we went to see Geysir. Like, the Geysir. The English word "geyser" comes to us from Icelandic. The original Geysir is now dormant, but we did get to see its neighbor Strokkur give us a show. There was a sign next to these pools asking people not to throw coins in like it's a wishing well. This seems like it should go without saying but clearly it can't.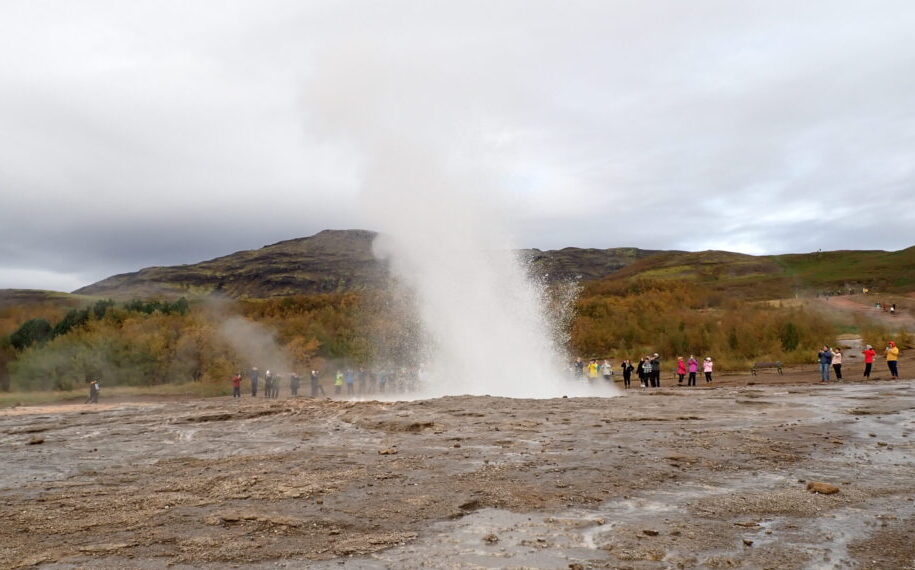 Next we went to Gullfoss, which is a really cool waterfall that runs into a canyon.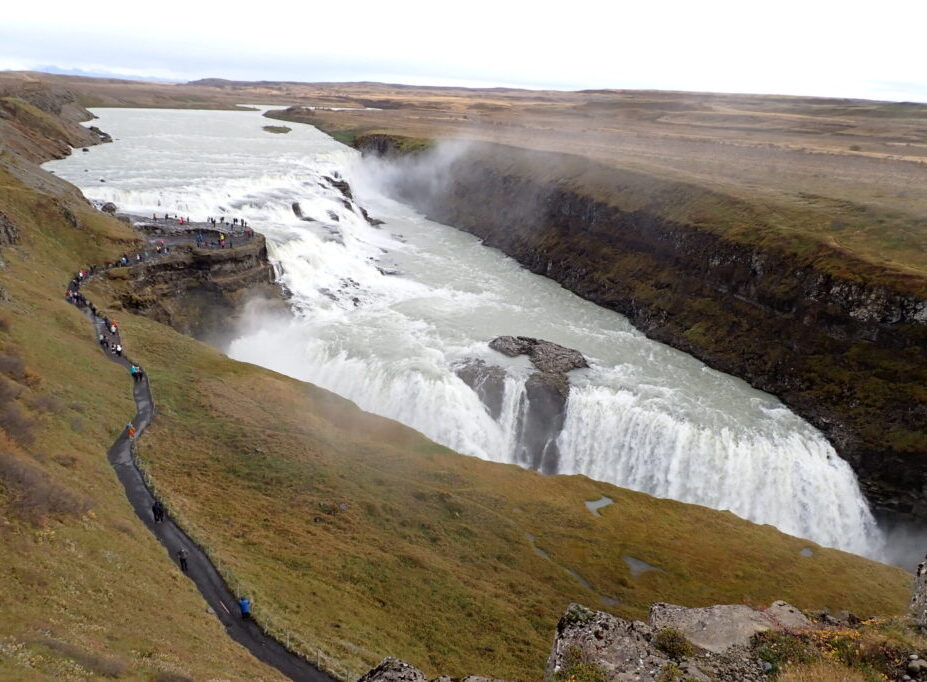 For my favorite part of the day, we went to the Fontana geothermal baths in Laugarvatn. I picked this tour specifically for this stop. At this spa, they make bread using a traditional Icelandic technique—putting the bread in the hot ground to bake. So, we got to sample delicious, ground-baked rye bread. You all know how I appreciate making and eating bread so this was a delight. We then spent a couple hours at the baths here and I got to lounge in the water and stare out at the lake. I'm looking forward to trying this bread recipe now that I'm home. I have a recipe for it in the Nordic Baking Book that recommends leaving the bread in a low oven all day (but it seems a hot car can also get the job done). However, I'm thinking I want to try making it in the crock pot. I will report back.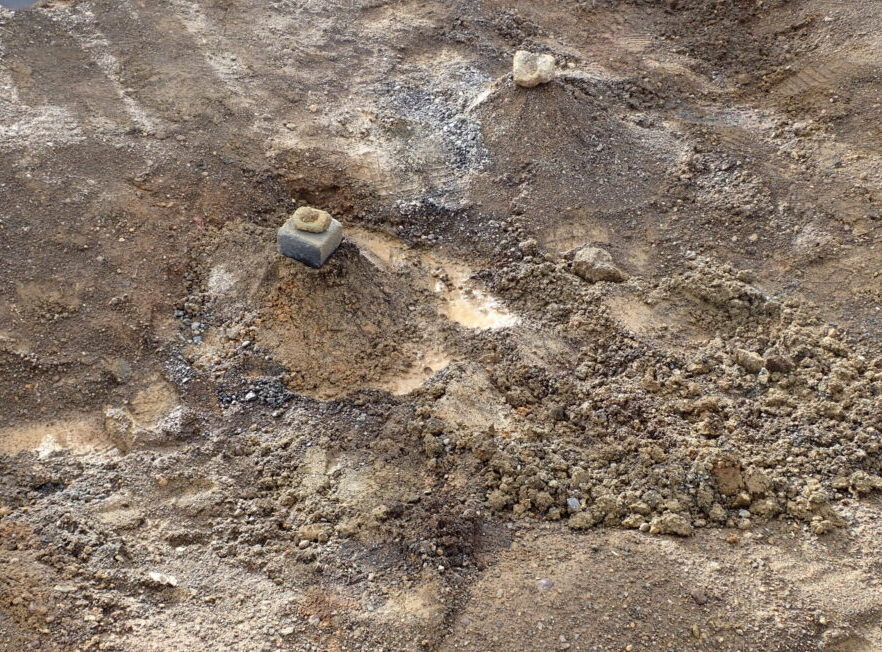 Knitting Tour
On the day we were supposed to leave for the knitting tour, Kirk tested positive for covid so was not allowed to come along. I, fortunately, did not get covid and the group ruled I could come as long as I wore a mask. I spent the first day worrying about Kirk since we didn't really establish a covid contingency plan and I was not in range of a wifi network for most of the day. I also didn't realize until after the tour left that I had packed all my toiletries and medication in Kirk's bag. We were out in the middle of nowhere on a Sunday, but the group stopped at a gas station so I could get a toothbrush and other hygienic accoutrements. Unfortunately, you can't by sertraline at the gas station so I was just living with raw, unfiltered anxiety brain for the week. Whew.
The day's activities actually made it really hard to worry too much because everything was so amazing and beautiful. Our guide, Hélène, took us to see various people who make cool knitting-related things and we saw some nature. We spent the first day in the Borgarnes area where we visited the Hraunsfossar, which is maybe the most beautiful thing I have ever seen, a waterfall created by lava cooling over a river. We also stopped at a farm where an old couple makes things like buttons and jewelry out of rams' horns and reindeer antlers. We went to a yarn store housed in Landbúnaðarsafn íslands, which is an old agricultural college. I had to laugh there because they had a sign advertising a frisbee golf course but it was incredibly windy. Good luck to anyone trying to frisbee in these conditions.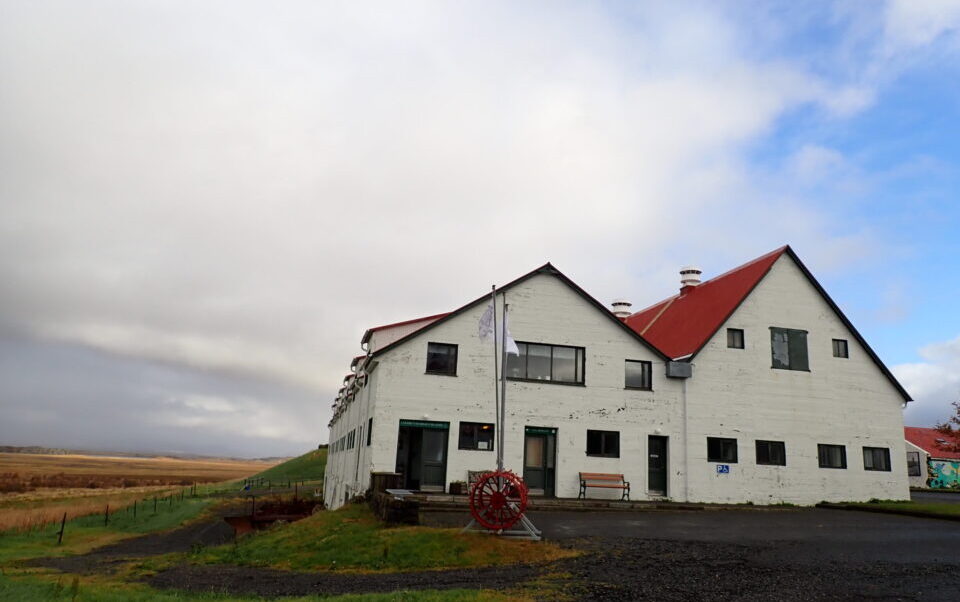 I was so delighted and excited to visit the Háafell goat farm. I'd read about it a while ago and have long thought it was really cool. This farm has saved the Icelandic goat breed from extinction. I got to pet some goats! And I saw a baby goat! We sampled goat cheese and sausage and I bought some soaps they make. Apparently they can also make something approximating cashmere from the goats, but it's insanely time consuming to comb the undercoat off the goats and it's also challenging to find a mill that can process the yarn. We got to touch a sample of their cashmere but it was all a tease since there wasn't any to buy.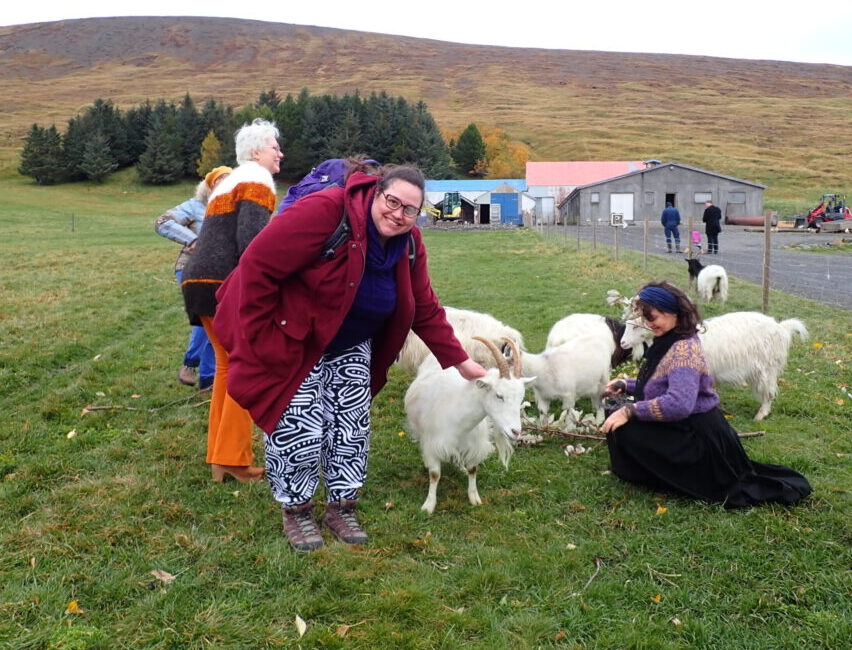 We also visited Grábrókargígar, which is a volcanic crater you can hike to the top of, before heading to our hotel in Hraunsnef where we stayed for two nights.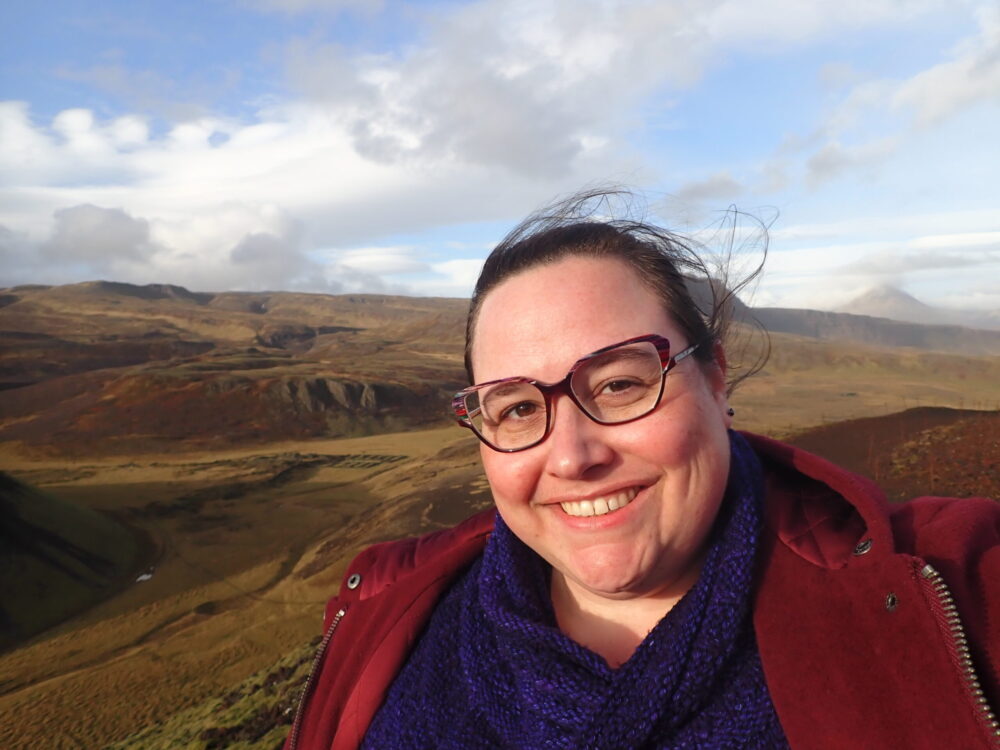 The second day was all about knitting. We had a workshop with Hélène in which we started knitting doll-sized Icelandic lopi sweaters. I learned so much. I learned all about the Icelandic yarn, how it's made, and the different types. I learned some new cast ons and I even learned how to knit in magic loop (then got mad that I had never looked up magic loop before because it's so easy). After working on my little sweater, I got to spend a little time reading in the hot tub, which was really great. I would like to do that every day.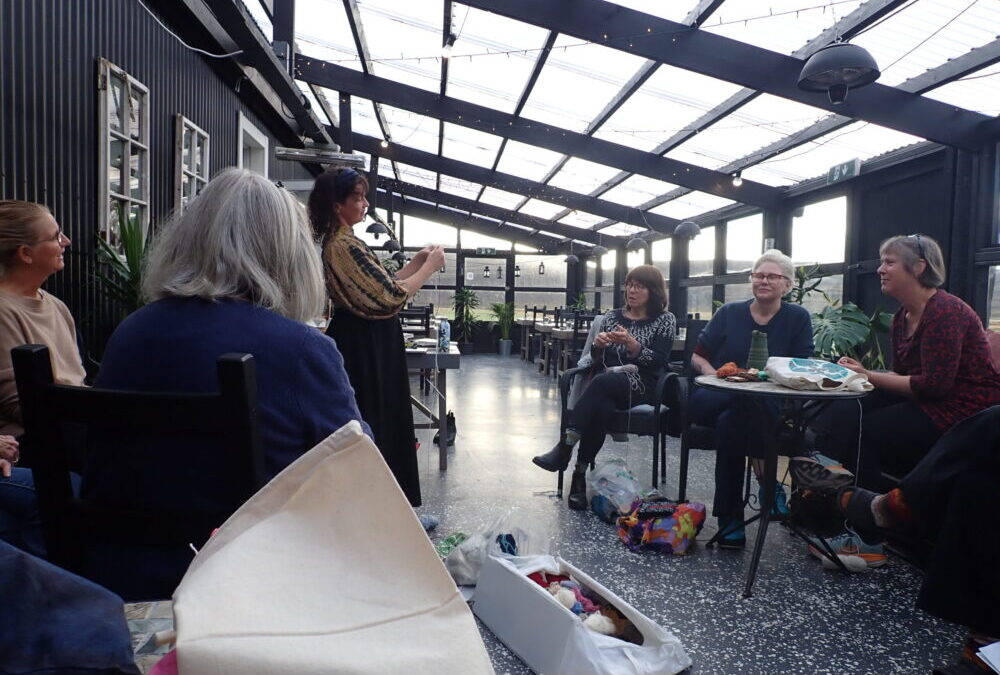 After two days in Hruansnef, we went north and visited the turf house museum in Glaumbær. This is a preserved turf house, which is what Icelanders used to live in, with all the beds and tools and everything that people used to live. I personally had fun taking photos of the descriptions in every room because there was a full page text of Icelandic and English next to each other with bold key words. Free vocabulary! 😈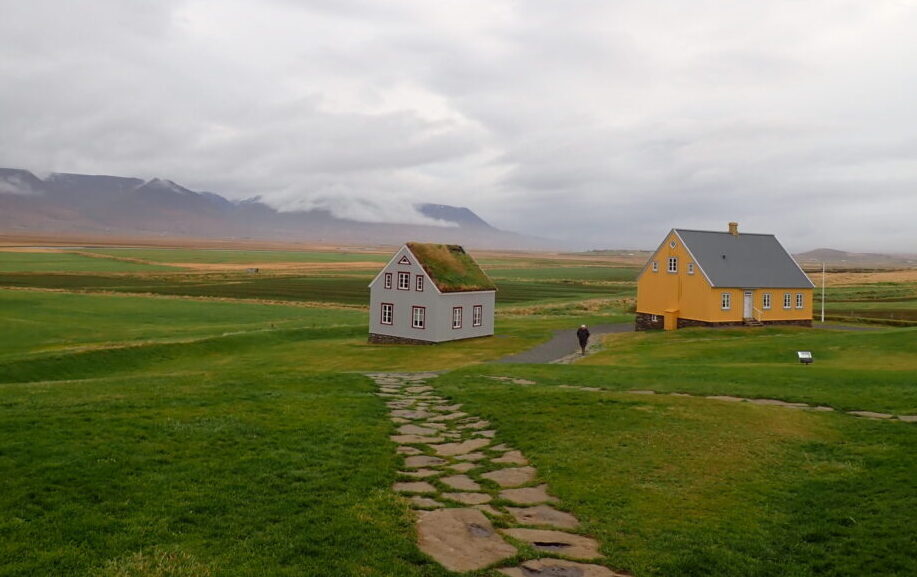 We spent the next two nights in the town of Blönduós, where I apparently forgot to take many photos. The guest house was right next to the ocean and it was windy and rainy for most of our stay, so I wasn't out there taking a bunch of pictures. I was kind of hoping it would snow since the forecast said it might, but the snow didn't quite make it to us. We did, however, see the snow creeping down the mountains. At Blönduós, we had a second day of knitting workshop where we finished our sweaters. Mine came out imperfect but I'm not upset at about it because it was such a good learning experience. I'm thinking I'll put mine up on the wall as a little decoration. This part of the workshop involved learning how to steek, but at this point I was super saturated with information, overstimulated, and had a case of brain fuzzies developing thanks to no meds, so I just watched others steek and filed away the information for later.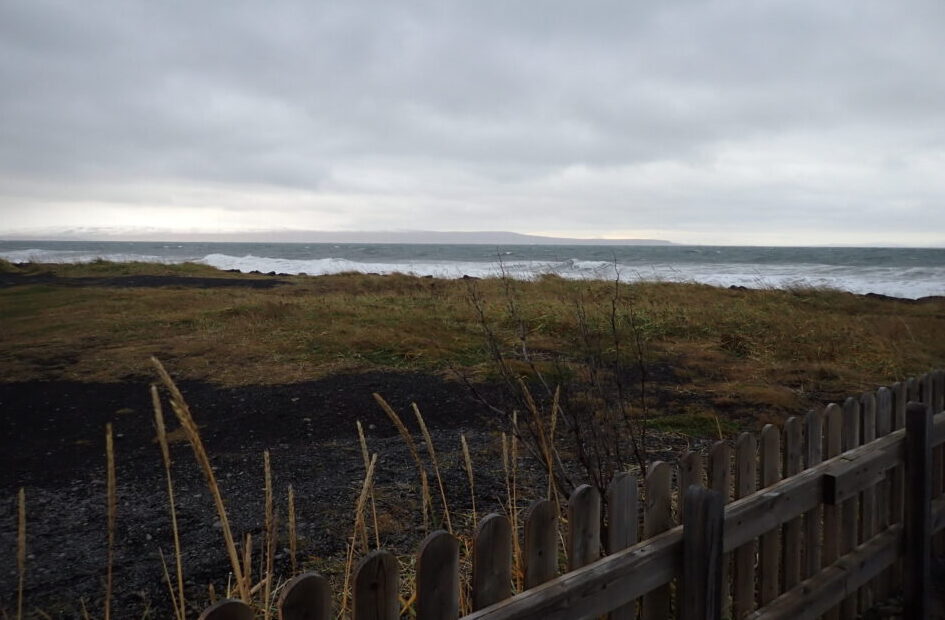 One of the reasons we stayed in Blönduós is because it is home to the Icelandic Textile Museum. It's really cool that something like this exists because textiles are not typically something that survive on their own, they get worn out or otherwise ruined so their art and crafts(wo)manship isn't preserved. A woman named Halldóra Bjarnadóttir started the collection and she has a room dedicated to her in the museum. Hallodóra also seems to be Hélène's patron saint; she has named a shawl pattern after her and it's clear that Hélène has spent a lot of time here studying the designs to revive them in her patterns.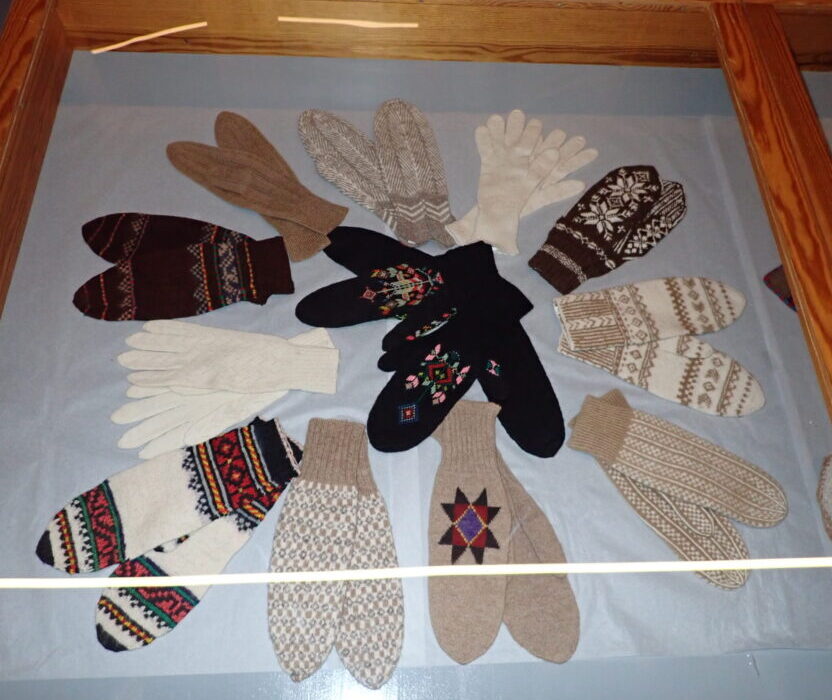 On our last day, we stopped at the shop of a yarn dyer in Hofsvík who creates plany-based dyes for her yarns. Then, we made another stop at a grocery store to buy yarn. Yes, they sell yarn in the grocery store in Iceland. It's in the housewares section and they have quite a lot of it for a good price. It's funny to think that knitting is so essential that you simply have to have a full selection of yarn and knitting tools available at any old grocery store.
Our last stop was at the Istex mill, where they process nearly all of the Icelandic wool, for a tour of the yarn-making operation. It felt a little bit like being dropped into an episode of Mr. Roger's Neighborhood, except much noisier. I foolishly didn't take any photos but a member of our group got this goofball photo of me being a yarn vampire emerging from the giant sheep fluff dryer.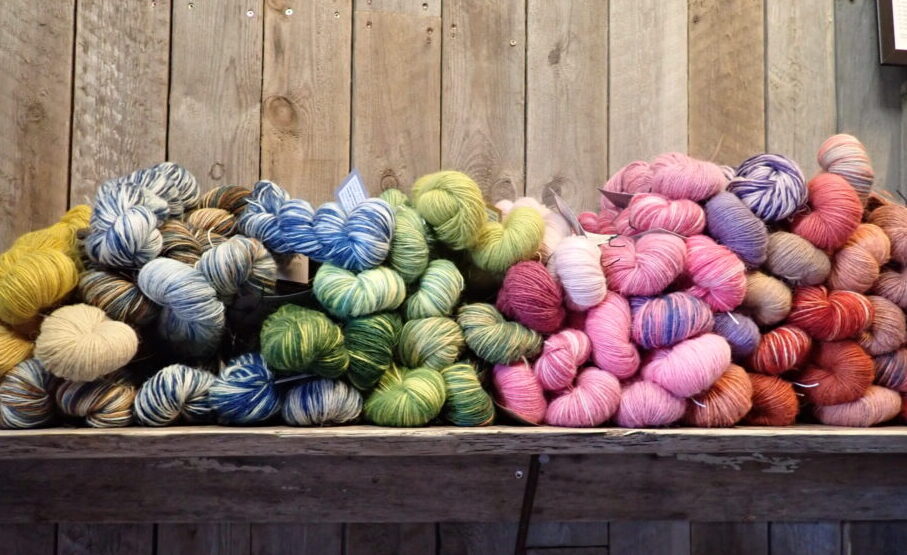 The Usual Blog Topics
Books and Other Words
I read two books during my travels, both Iceland-themed because that's how I roll.
First was Woman at 1,000 Degrees by Hallgrímur Helgason, which was translated from the Icelandic. This is a historical novel based on a real person's life. The main character is the granddaughter of Iceland's first president and the daughter of an Icelander who joined the Nazis in World War II. She tells the story of her life while living in a garage, on the verge of death after years of lung cancer. The narrator's voice is sharp and emotional. I think this is a great read.
Next, I read The Museum of Whales You Will Never See: And Other Excursions to Iceland's Most Unusual Museums by A. Kendra Greene on the flight home. Although I was a little sad for all those museums I didn't see, it was a perfect way for me to decompress from the trip. We can't see it all, and that's okay. But maybe next time I will get to visit the witchcraft museum.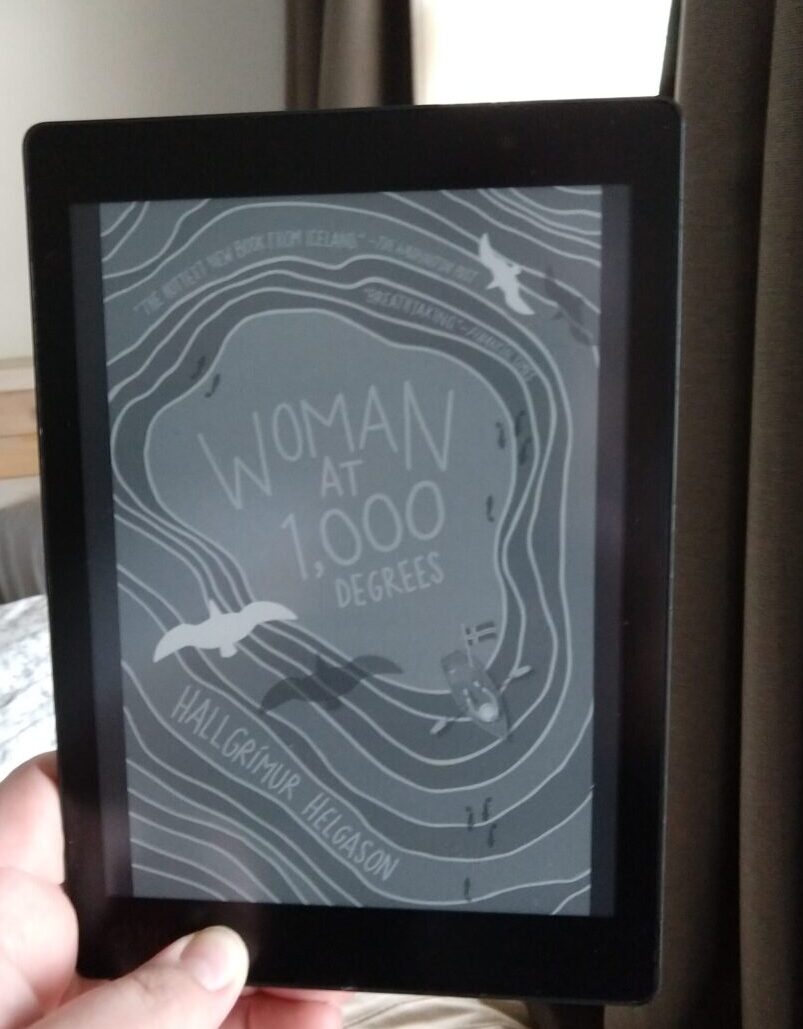 Languages
So people have been asking me if I actually spoke to anyone in Icelandic during my trip. The answer: I tried. I didn't have a ton of successful exchanges in Icelandic but I feel like I learned a lot and that's what's important. I was heartened that I understood a lot of what I saw in terms of signs and directions. All the museums have signage in English and Icelandic, so that was a great learning opportunity to see a lot of parallel text and piece things together. In the few successful interactions I did have (including topics like "what is the dog's name?" and "what are you cooking this evening?"), I got some really nice comments on my accent and I also got a compliment on my vocabulary, so that was lovely. I'm feeling quite reinvigorated about studying Icelandic after this trip.
My knitting tour group included a woman from France and another woman from Spain who were both fluent in French and Spanish. It seems like they preferred French because that's what they were speaking to each other, but they found out I spoke Spanish so I probably spoke more Spanish during this trip than Icelandic (go figure). I also know some French so I sometimes responded to them in French, but mostly just hearing it reminded me that I can understand a reasonable amount of it. Thus, I passed my week in a state of linguistic euphoria that absolutely gave me a case of the brain scramblies but I have no regrets.
Rampant Consumerism
Naturally I bought a whole bunch of yarn on this trip. The knitting tour is basically set up to make you spend money on yarn. Not that I'm complaining. I bought several plötulopi (the round plates of yarn) to make a lopi sweater at some point. I also bought some of the beautiful plant-dyed yarns from dyers we met, a kit to make the Halldóra shawl, and a handful of other yarns from the supermarket. And, of course, I bought some books in Icelandic, including a cookbook written by the people who operate the guest house and restaurant we stayed at in Blönduós. At the textile museum, I bought a woven bowtie. From one of Hélène's many friends, I bought a pair of earrings made from reindeer antlers! I now need to reorganize my yarn shelf because it's a huge mess, but I'll have enough knitting to keep me busy for a while.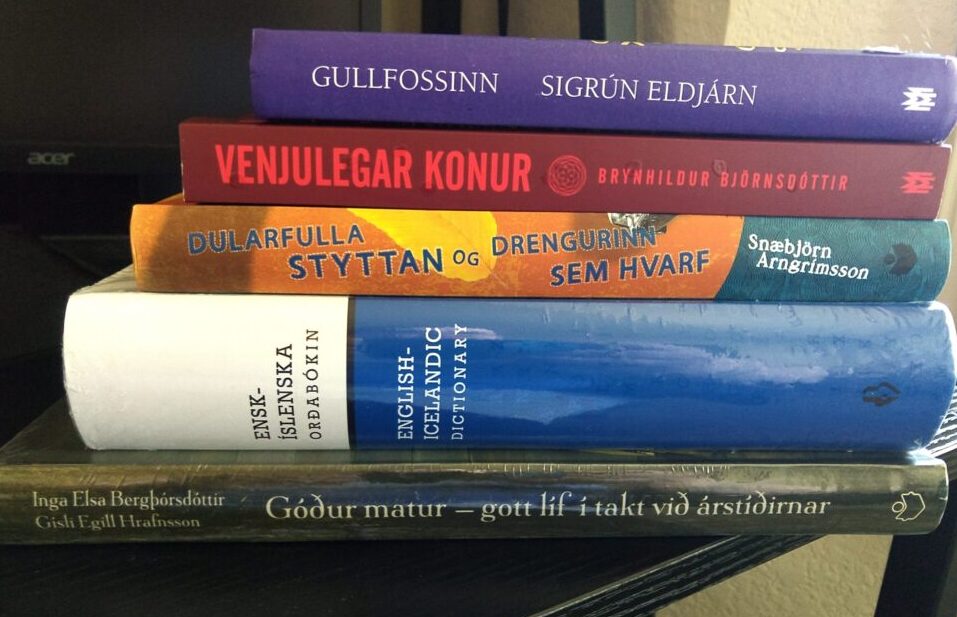 Cat Therapy
Finally here are some cat photos for your nerves. We missed them a lot and it seems that they missed us too. Our pet sitter took good care of them and sent us photos throughout the trip, which was really nice. Fritz seemed mad as hell that we could just leave like that, but Huey was more like "first time?" We have no desire to go anywhere for a while though so they will probably be pleased.