Hello, friends and enemies. It's been a little longer than usual since I last wrote here, but last week my dad visited and I didn't get a chance to write. But the visit was good! Dad came to ballet class with me and even gave it a little try. Applause!
This week I celebrated my 37th birthday. Is this middle age? Who knows, but my birthday was good. I did have to work, of course, but I got to watch Eurovision and read in my hammock and we had good food. It's hard to get excited about 37 as a birthday because it's not an exciting 10-year birthday and also because I'm like, wow I'm almost 40. Not that I'm worried about aging or approaching 40, but it's just a lot of years that I have been alive. Although I expect I have more than 37 years left (in sha'allah!) so perhaps it's not so many after all. In any case, here's a little proof of life photo since I know I don't post my face that often.
Books and Other Words
I've read quite a lot in the last few weeks.
The Etymologicon: A Circular Stroll through the Hidden Connections of the English Language by Mark Forsyth. My Icelandic teacher recommended this to me and said that, if I don't like it, he doesn't know me at all. But of course he gets me and I loved it. This is a really fun look at where some of our English words and phrases come from. The topics flow from one to the next because all the words are connected. It's written with a wry voice that highlights the humor in language.
Kingdom of Characters: The Language Revolution That Made China Modern by King Tsu. This book documents the history of China's efforts to be able to interface their language with modern technology, starting with typewriters and telegrams, all the way through the modern computer. It was really fascinating to see all the different approaches they tried out to render Chinese into something you could type. People were really trying to promote typewriters with 4,000 keys to get all the characters. What a nightmare!
Half a Soul, Ten Thousand Stitches, and Longshadow by Olivia Atwater. This series was a lot of fun to read. It's historical fantasy romance set in the regency era. There's magic and fairy antics (these are the books that A Court of Thorns and Roses wishes it could be). The romantic aspects are well done and the writing is delightful, but the books also have an eye toward social justice, which I like. For example, some of the plot in the first book revolves around the horrific conditions in London's workhouses. So, we're having fun and getting romanced but also making the world a better place. (I forgot to take a photo of the middle book. Whoops!)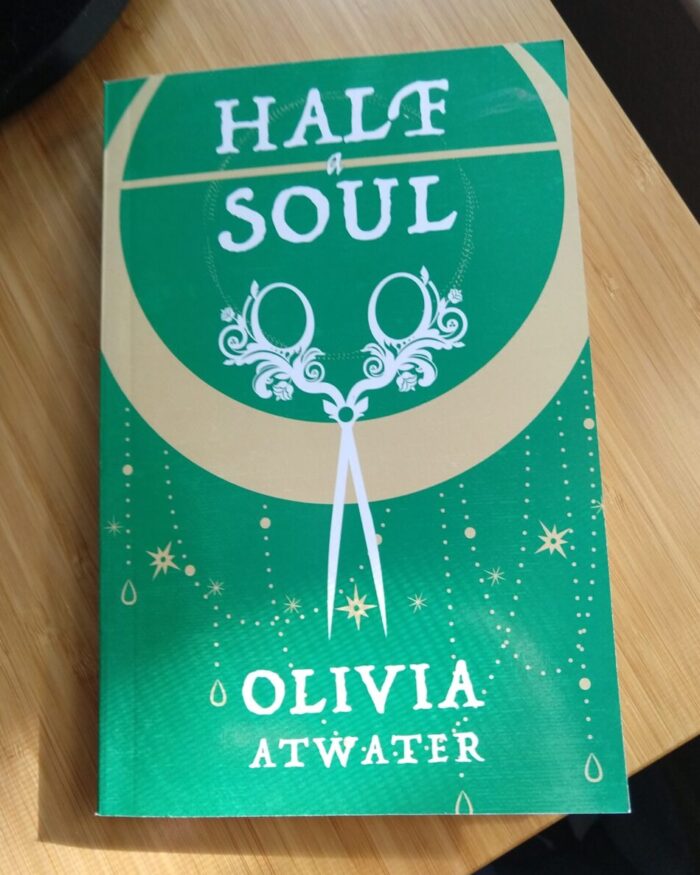 Meanwhile, on the internet:
TV and Music
I watched Eurovision for the first time this year! I have been interested in it for a while, but was mystified about the logistics of when and where to watch (if you're as confused as I was, know that you can stream it on Peacock [in the US anyway]). It was a lot of fun to see the spectacle that (some of) the musicians put on, but some were so boring. You're at Eurovision and can do literally anything! Yet, there are still acts that are just some guy with a guitar. What a waste! Some acts that, my opinion, got it right were Croatia (with what appears to be some kind of send-up of fascism) Austria (with this song that's just fun and off-the-wall), Belgium (it's just a bop, what can I say), and the winner in our hearts, Finnland! I have absolutely been jamming to all these songs and will continue to do so. Maybe next year I can have a Eurovision birthday party.
Languages
I've been trying to talk myself back into reading some actual books in Spanish and I finally succeeded in the last month. It's not that I can't read, but it can feel daunting. The good news is I can read on my kobo and that lets me looks up words just like I would in English ebooks, so I don't end up derailed not knowing what the words mean. I picked a little book of short stories to read to try to get myself motivated—and it worked! I read Caperucita se come al lobo by Pilar Quintana. It was interesting enough. I will say that the blurb described it as literature but the content was definitely erotic. That's fine, but I was not really expecting to abruptly be reading about someone's verga and almizcle de jabalí. Like, go off, I guess. Fluency means everything.
So, after reading Kingdom of Characters, mentioned above, the autistic goblin that operates my brain was like "Wouldn't it be soooooo interesting to learn a little Chinese?" and I said, yes, brain goblin, it sure would, but my schedule is pretty full. Or, as Kirk put it, "You already complain that you don't have enough time for Spanish and Icelandic." But then my brain goblin said, "just a little though?" and I couldn't stop thinking about it. Anyway, now I'm doing Chinese on the Drops app and did a few Memrise flashcards about it. Please save me from myself. I just want to know what the characters mean. I'm hoping I can read about it and learn a little then leave it alone.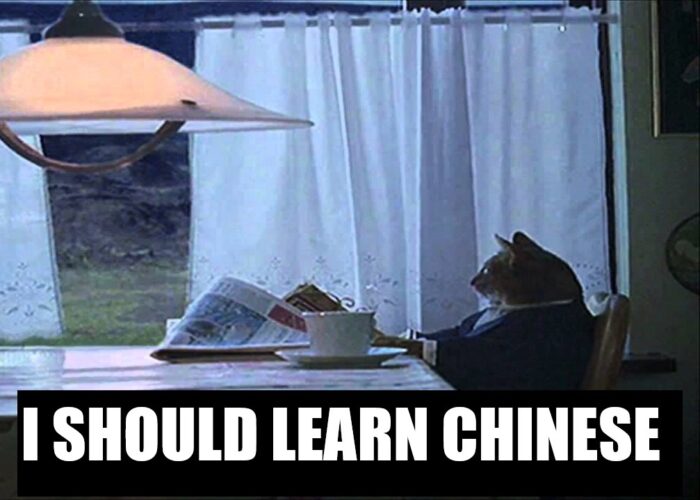 Moving It
If you're reading this, you're invited to my dance recital this Saturday. You can buy tickets online here. I'll be performing in ballet, jazz, and tap. It's gonna be fun!
When I saw my physical therapist two weeks ago, she told me I was doing good and to do as much as I want to see what might stress my knee out. I ended up doing nothing extra but still had some pretty bad knee pain this week. I have no idea what I did, but I guess arthritis is one of those things that ebbs and flows. I saw the PT again yesterday and she said it sucks that it hurts but it's good for me to see her when I'm hurting so she can give me some strategies to deal with it. So, I've now learned how to tape up my knee and have been advised to get a knee brace to use when it's hurting but I want to do things. I'm not thrilled about it all but it is good to know what to do when it's bothering me.
Kitchen Witchery
I made a few good meals in the last few weeks, including some black beans and rice with fried plantains and corn spoon bread (recipe from The Bread Bible). I have been giving tofu a try lately. It's not something I have eaten a lot of, but I did like this crispy tofu with cashews and blistered snap peas (you might need an account to read the recipe, but did you know the Sacramento Public Library lets you access NYT cooking for free? I just found out about this myself. This is a library stan account.). For my birthday, I made a coconut cream pie. I don't have to bake for my own birthday, but some years I choose to do so. And this year, I wanted coconut pie, so here we are.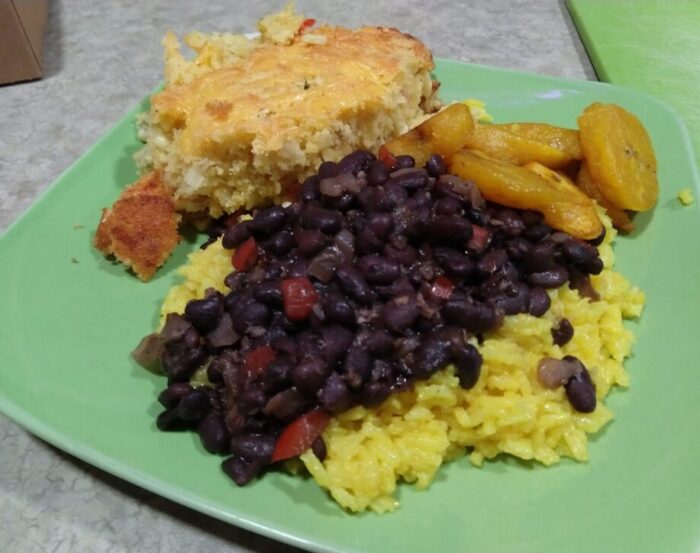 Cat Therapy
Finally, here are some cat photos for your nerves. Let it be known that I don't typically let the cats outside, but sometimes Huey gets a supervised lap in the backyard. She likes to sniff everything and she's not a flight risk.