Hello, friends and enemies. I've felt pretty sluggish in the last couple of weeks, but I've been having bursts of productivity here and there. I really wish I could take a month off of work to lie around and not have to do things, but that's not possible. Instead, I stubbornly try to work all my activities and life maintenance around the 40-hour work week. It's not ideal! So I've been cycling between "I'm going to watch four straight hours of Ted Lasso" and "Time to read every book." Balance? We don't know her.
Books and Other Words
Well, I've bought into the Sarah J. Maas fantasy smut industrial complex. I criticized the first book in the series for being too basic, but the next two books, A Court of Mist and Fury and A Court of Wings and Ruin, were big improvements. They brought a lot more depth (and sex appeal, lol) to the main characters and added higher stakes.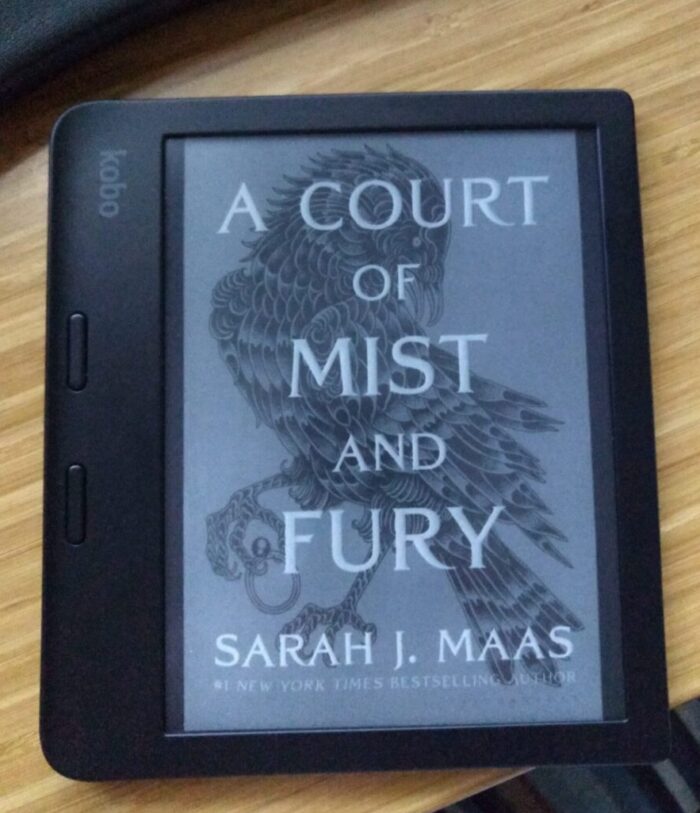 Meanwhile, on the internet:
TV and Music
I finally gave in and started subscribing to Apple TV so I could watch Ted Lasso. I get why we all love Ted Lasso. It's great. I appreciate that I don't have to like sports to enjoy Ted Lasso and that it's got a huge cast of characters with increasingly wild story lines. I am only disappointed that I got on the bandwagon right as it's ending. Life is too cruel. All the same, I am deeply invested in the Roy/Keely/Jamie bisexual throuple potential.
Moving It
Last Saturday was my dance recital! Performing is always a treat for me. RIP to everyone who gets stage fright, but I'm built different. I was really impressed by how much the crowd reacted to our Footloose-themed tap piece, but I had fun with all three of my dances. If you want to see the recording, let me know and I can send you the link.
Yesterday, I saw the physical therapist for my last session for figuring out how to handle my knee issues. I feel good because she told me I'm in good shape to move forward and take care of my knee. I know what I can do when I'm in pain and I have exercises I can do to help support the joint. It sucks to deal with this at all, but I'm not dead yet.
Doing Stuff
Last Saturday, the culture gang went to see the last Sacramento Ballet performance of the season. I'm really glad that my friends have gotten interested in going to the ballet with me because it's a lot of fun to watch and discuss/chuckle about the finer points of the fine arts that we don't understand. This was another performance composed of several pieces, starting with an aggressive Balanchine choreography that had a lot of flexed feet and hand-holding. Much more enjoyable was the piece that started off with the Mahna Mahna song. It was really the last thing I expected to hear and it made me laugh. Plus the dancers really looked like they were having a good time.
Autism Thoughts
I've been seeing more and more discourse online about two aspects of autism: autistic burnout and pathological demand avoidance. I wanted to write about it a little in part because this is the kind of stuff that doctors miss when it comes to autism, so I am spreading the good word. As usual, we have to do everything ourselves.
People with a PDA profile are driven to avoid everyday demands and expectations to an extreme extent. This demand avoidance is often (but according to some PDA adults, not always) accompanied by high levels of anxiety.

https://www.autism.org.uk/advice-and-guidance/topics/diagnosis/pda/autistic-adults
When I first started hearing about PDA, I was like, well that's not me because I get lots of things done. However, the more I thought about it, the more I'm like, oh no, that is me. It's so hard to make myself do stuff that I want to do. The neurotypicals reading this might be thinking, yeah, I don't want to do all kinds of things. I'm sure that's true. But this is like you're there, you want to do the thing, you need to do the thing, and your brain is like "NO! NO DO!" so you just sit there being anxious about not doing it instead. I feel this all the time with trying to lift weights, or study my languages. I feel this every time I have to start a project at work. I feel this about brushing my teeth before bed. It is annoying! I did not ask for it! Let me do my things!
The autistic burnout one is also sneaky because I'm well-read enough to know what depression looks like, and have been diagnosed with acute depression, and autistic burnout looks a lot like depression on the surface. You don't want to do anything, you want to lie around. However, the reason is totally different. Autistic people are totally overloaded by everyday life—tasks, stimuli, socializing. We have to take it a lot easier to not get burned out. This also sucks but at least feels more solvable than the demand avoidance.
Spanish
I'd like it to be known that I am on a roll! I finished another book in Spanish: Tema libre by Alejandro Zambra. I liked reading it, but I'd be hard pressed to tell you what it was about. One of the hard parts about learning to read in a second language is that it's harder to retain the big picture of what's happening in a book, or at least it is for me. I've worked up to the point where I can usually get through a chapter and keep all the ideas in my head, but it falls apart not long after. I think the problem is that I'm basically translating in my head as I read, so I'm trying to remember the translation but it doesn't stick. I'm pretty sure the only remedy is more practice.
In other Spanish news, I finally got a fancy piece of paper that says I passed the DELE exam. Note that it's been a year now since I took the test. But, hey, nice that I get a little certificate.
Kitchen Witchery
Apparently I've been focused on bread these last two weeks (but maybe I'm always focused on bread. I live by the words let's get this bread). I tried a very tasty recipe for rooti farmaajo, aka honeycomb cheese bread. It's rolls with little bits of cheese tucked inside, topped with coconut and sweetened condensed milk. Kirk asked me if it was a dessert and I don't honestly have a good answer to that. We had the cheese bread with a bean soup I cooked with my new Rancho Gordo Bean Club subscription. I tried a recipe for royal corona beans (huge-ass beans, pictured below) with farro. The soup was good but I wish I had skipped the direction to blend it. The beans themselves have a really good texture so it felt like a waste to smooth it all out. I also made a tasty walnut-onion bread (from the Bread Bible). I'm trying to test out more recipes from my many cookbooks. This one was a success.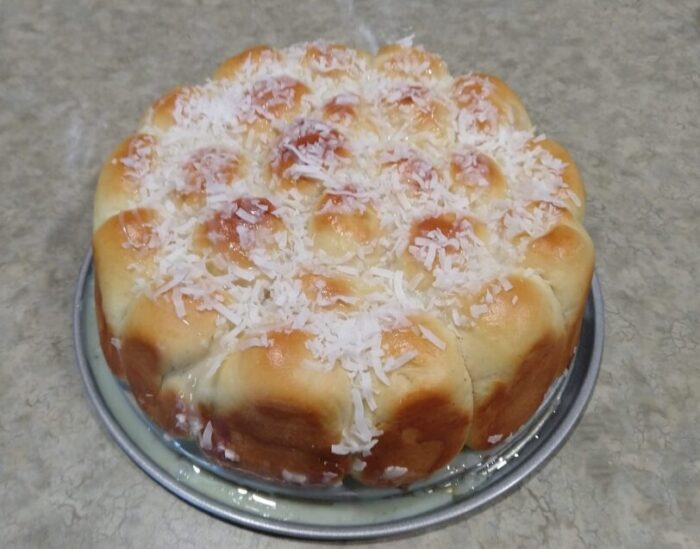 Cat Therapy
Finally, here are some cat photos for your nerves. I have to apologize to fans of Her Hueyness for not getting any good photos of her recently. I will make up for it next time.