This year has been a lot. Living in these bullshit times is fatiguing. New political insanity on the daily makes every week seem like at least a month. It's mind boggling but all we can do is keep on living and raging against it. That said, here's my annual celebration of living and raging on.
Looking back at my goals and my mood board for the year, I feel like I lived up to it as best I could. Although I didn't meet some of my specific goals, like deadlifting 405 pounds (see you in 2020, 400-pound deadlift), I kept to the spirit of my goals of being resourceful, consuming less, and doing cool stuff.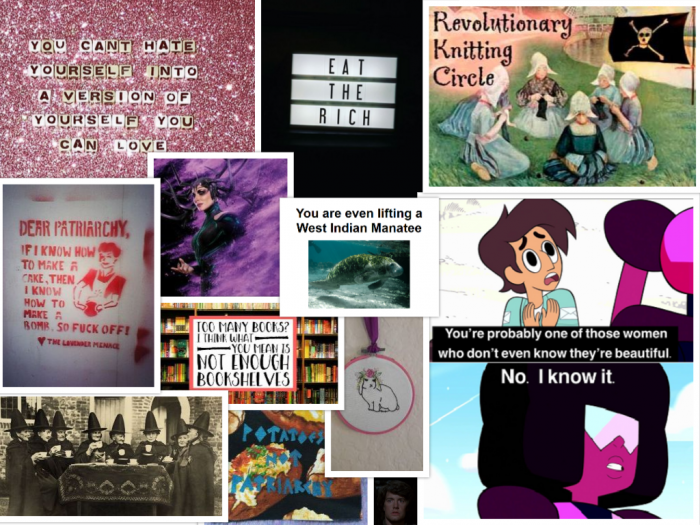 This year I started writing/blogging regularly, which has been really cool. I've had this blog for about five years now but haven't used it for much. Giving my weekly update a standard format and schedule has made it a lot easier to write. I look at it and think "well, what did I cook this week?" Instead of "fuck what have I done this week." With that in mind, allow me to address the question of, "what the fuck have I done this year" with something familiar.
Consuming
Here are some things I read, media I enjoyed, and stuff I bought this year. I won't talk much about reading here because my next post will be my annual Books of the Year list. My stated goal for the year was to read at least 52 books. As of this writing, I'm over 70, which is awesome.
Podcasts: I'm a huge fan of Gaslit Nation for the hosts' ability to make complex political topics understandable, and help us understand what we can do about it. I've also enjoyed the Lingthusiasm podcast, which deals with linguistics and Holding Space with Magical Wheelism, which deals with representation and other important topics in the roller derby community.
TV and movies: Kirk and I watched Star Trek: Voyager, Avatar: The Last Airbender, and The Legend of Korra, among other fun shows. I re-watched Buffy the Vampire Slayer because sometimes that's just what you need.
Rampant Consumerism: Notable things I bought include my Raaka chocolate subscription, Bombas socks, shirts with my own face, and who could forget our newly remodeled shower?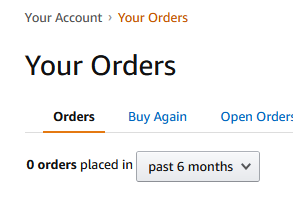 As a footnote on the issue of rampant consumerism, I checked my Amazon account to see if I really did stop buying things on Amazon. It wasn't something I listed as a goal for the year, but it is something that has been on my mind as part of thinking and acting locally and sustainably. I made only one purchase from Amazon this year, in February, to use up some gift cards and buy a kindle ereader, so I'd still be able to read all the ebooks I've bought through them (I switched to Kobo a couple of years ago).
Making Things and Doing Stuff
I did so much this year! I really tried to get in the habit of not getting lost in the internet's infinite scroll and to do things that I enjoy. A few major factors make it possible for me to do a lot of things and not die. First, I got diagnosed with sleep apnea at the end of last year and started using a CPAP. I really can't overstate how much more awake and alert I feel all the time. Second, working from home makes it a lot easier to do things. I can set up a bread dough and check on it every hour or so and that doesn't make it any harder for me to get work done. Finally, I've developed a general level of comfort with myself and my life in the last few years. I don't feel the need to stare into the void looking for validation all day so I can go about my business. When I was younger, I really did feel the need to be online all the time because I didn't know what to do with myself and felt weird and needed that lifeline. Now I'm more self actualized.
This year I had fun traveling and hanging out with Kirk. We went to Peru in November and we spent a weekend at Lake Tahoe in June, during which he took me axe throwing. We built a garden bed in the backyard and started gardening, which was not all that successful but I'm hoping we'll do better in 2020.
Languages
This year ended up being something of a maintenance year for both Icelandic and Spanish studies. I got a little bored with my routine and took a long break from flashcards and the "work" of studying, which is good and bad. For Spanish, I kept working with my teacher and we met regularly to keep up my skills but I didn't feel like I learned anything new. Icelandic has been hard because I keep getting to a point where I'm about to improve and then our classes get interrupted for various reasons. Although I'm only learning Icelandic for fun, so it's not like there's any real pressure or deadline. This is a long paragraph for essentially saying "nothing changed," but blog space is infinite.
Derby Life
I've said before that roller derby will take over your whole life if you let it. Derby wasn't my entire life in 2019 but it was for sure a significant portion. Here are some roller derby highlights for this year:
Made the Sacramento Roller Derby B team and played almost every B and C team game this year, including some back-to-back games for double headers
Took second place at the Attack of the C Squads tournament
Went to Rollercon and did everything
Announced at the Lobstah Roll and Boardwalk Empire tournaments
Started coaching new skaters
Went to, like, a million hours of practice
Scheduled announcers for all of our home games and gave new people the opportunity to learn
Received the Announcer of the Year award from my league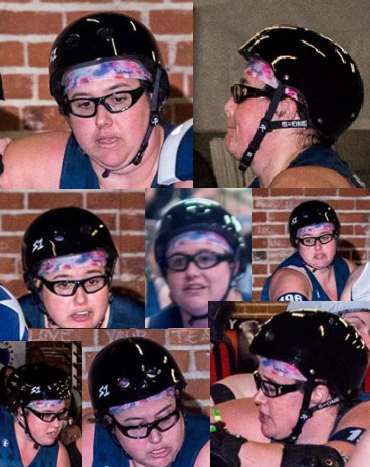 Knitting and Crafts
So much knitting! Knitting has become what I do to relax, for the most part. Most of my other activities involve a lot of thinking or a lot of moving and this requires only a little of each. I learned the art of socks, made three hooded caplets, and learned how to sew buttons onto things. I intended to do more sewing this year, but while knitting is something I can do kind of passively, sewing is a whole activity unto itself. That said, I did make a set of cloth napkins and a table runner. I also made half of a blanket for me (other half, coming soon I suppose), and a whole blanket for my friend's baby.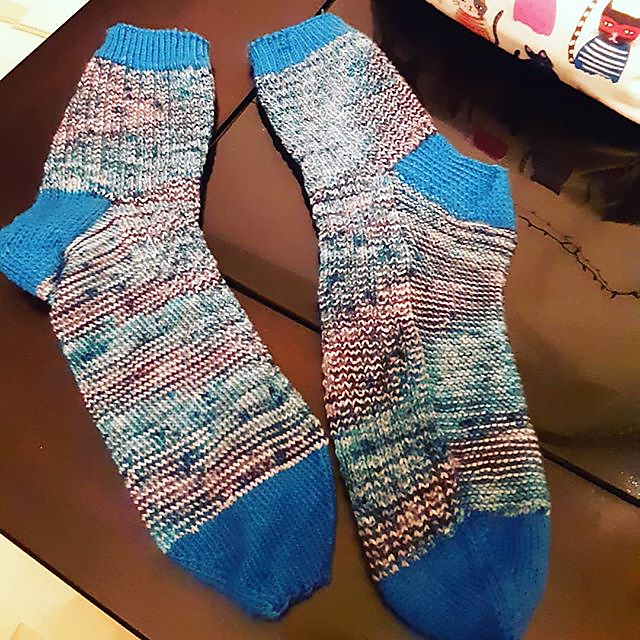 Strongs
This year I felt more tension between wanting to lift and wanting to play roller derby. I competed in one strong(wo)man competition in the spring and took third place in my class. In the summer, I decided to change gyms, which started with deciding to leave a gym and then it took a few months to rejoin a new one, so I didn't make a whole lot of gains this year. The major upside of the new gym is it's just a few minutes from my house and I can go whenever I want. It's been nice to get my workout done during my lunch breaks. The downside is it's a regular gym and not all close-knit like it was at Body Tribe. I started a lifting program from Iron Octopus that is specifically for roller derby athletes. So I'm looking forward to more gains and better roller derby in 2020.
Kitchen Witchery
Food is probably what I write about the most here so I won't belabor the point, but I did want to post a gallery of some of the best foods I made this year. I made so many new things and improved my bread skills majorly. I learned to pickle things (for Kirk's sake. I still hate pickles) and tried out sous vide cooking, mostly so I could cook food at Rollercon. This year was also the first year of cookbook club! We technically started last December, but 2019 was the real start of things. Cookbook club is cool because it got me making things I wouldn't have thought to make plus I got to hang out and eat food with my friends.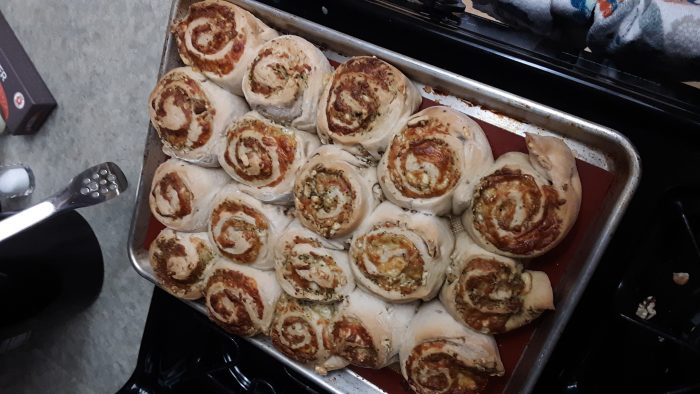 Finally, would it even be a post if there weren't some cat photos for your nerves? Huey and Viola had a pretty good year too.