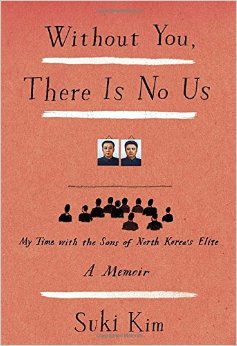 I saw Suki Kim on The Daily Show a few nights ago. Although I barely registered the content of her interview, I heard enough to decide her book would probably be interesting. Without You, There Is No Us: My Time with the Sons of North Korea's Elite is a memoir detailing the six months Kim spent teaching English in a covertly Christian university in Pyongyang. Luckily for me, the library had a digital copy of the book available, so I was able to pick it up immediately.
Without You, There Is No Us has a nice narrative flow (Kim notes at the end that she did rearrange the order of some events for the sake of storytelling). Despite the fact that there is no real climax, I was captivated by Kim's description of life in North Korea and finished the book in about two days. The short version: North Korea sounds like it really sucks.
The first time Kim visits North Korea is as a journalist. She goes on a press trip when an orchestra from the United States visits North Korea. Although the trip was hailed as a victory for diplomacy and culture by most of the press, Kim disagreed. She became more interested in North Korea and eventually applied to work at Pyongyang University of Science and Technology (PUST).
PUST is a school with a strange mission: brining Christianity to North Korea. As you might expect, Christianity is outlawed in North Korea. The only religion is the state-sponsored Juche ideology, which is not so much a religion as the North Korean regime's all-consuming cult of personality. Kim accepts a summer position at this Christian school that cannot teach any form of Christianity (as daring as they get is trying to show students the Chronicles of Narnia movie—such a strong Christian message!). To do so, she has to pretend not only to be Christian, but also to be a teacher. After the summer term, she ends up staying on for the fall, despite her reservations.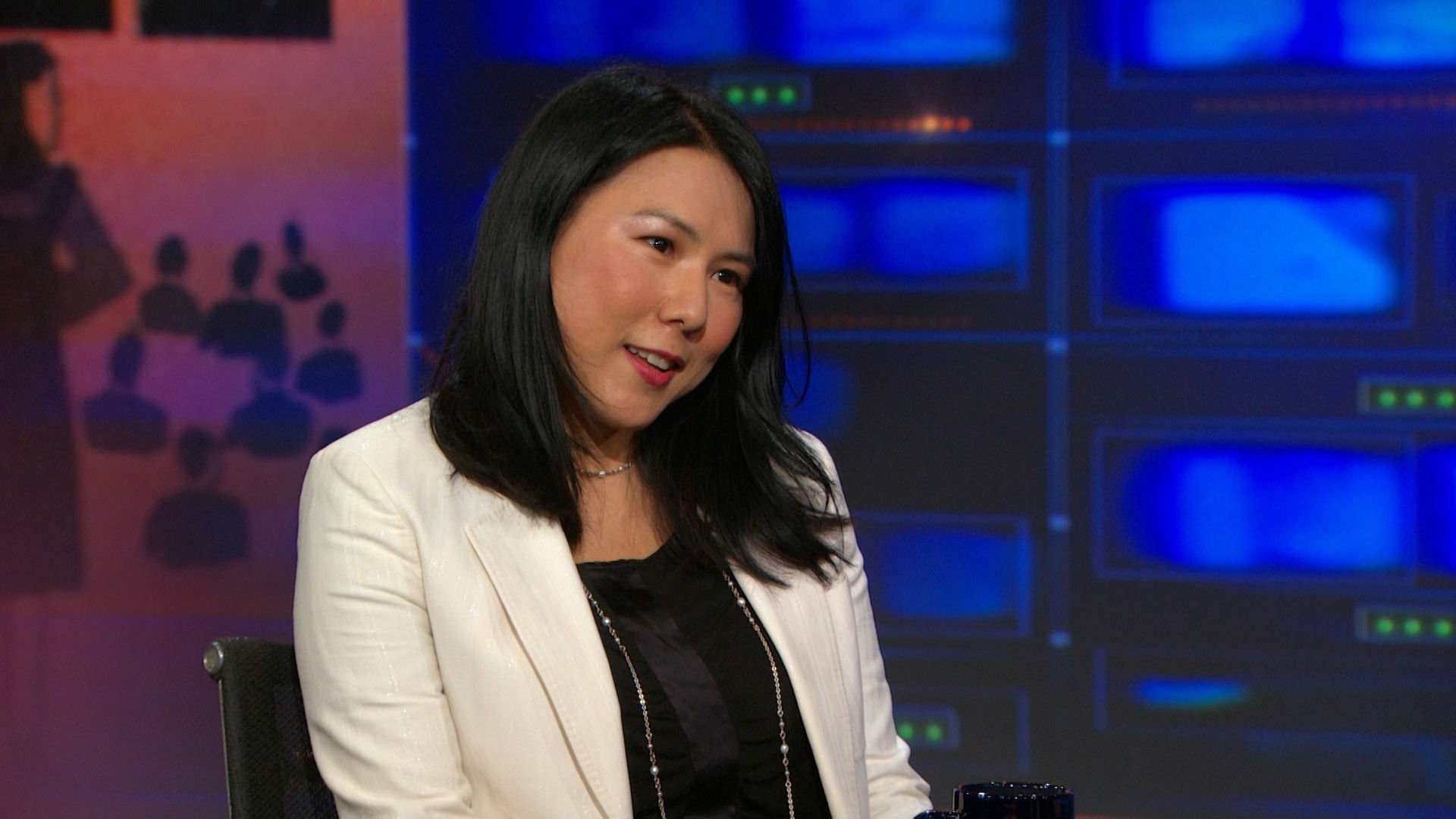 Kim contextualizes the narrative by discussing her Korean heritage, discussing her own experience and that of her parents during the Korean War. Kim is from South Korea; her family immigrated to the United States when she was 13. She explains to readers that all South Korean families, or clans, if you will, have a home turf in Korea and a history—usually a history that explains how their family practically saved Korea. This is called bon-gwan. While the Korean War drove many South Korean families from their bon-gwan, many were still able to maintain a sense of kinship and managed to rebuild afterwards. But for North Koreans, Kim eventually realizes, the regime has completely obliterated the kinship system. North Koreans move where they are told to move, work where they are told to work. They no longer have ancestral ties to the land or strong family networks. She realizes that this is not only a division between two Koreas, but another method of control.
Just as Kim contrasts Koreas North and South, she contrasts her isolation with the relentless communal spirit surrounding her. Kim is essentially isolated and the reader can see how hard it wears on her, especially by the end of her stay. She has to work to represent herself as someone else to her colleagues and she has to appear to go along with North Korean rules. Her conversations and correspondence are monitored, so she draws deeper into herself. By the end of her second teaching term, Kim seems extremely depressed.
On the other hand, Kim's students are a study in cohesion. In North Korea, it seems that no one goes anywhere alone. Her classes stick together, and are buddied up within the class groups. No one is ever alone. But, to Kim, their camaraderie reads as at least a little false. After the students class groups are reshuffled for the fall semester, everyone is suddenly best friends with their new classmates, the old apparently forgotten. As Kim puts it, "It was odd that I should have felt so in need of a human connection in this communal space."
Perhaps "camaraderie" really is the right word for her students' friendliness. Her class groups have a class monitor—and the Korean word they use for the monitor translates to "platoon leader." The students march in formation, sing militaristic songs, and take shifts standing guard over their local shrine to their Glorious Leader. Everything the students do has a militaristic cast.
Of course the weirdest aspect of the book (and best, by voyeuristic standards) was reading about the weird gaps and limitations in North Korean education. Kim's students were those of Pyongyang's elite and attended what was, ostensibly, a school for studying science and technology. Yet, none had heard of the internet. The students ask Kim remarkably naïve questions like whether everyone in the world spoke Korean. Kim recounts, "[The student] had heard the Korean language was so superior that they spoke it in England, China, and America." The students were also strangely fixated on North Korea being the best at everything. As Kim says, "They were always comparing themselves to the outside world, which none of them had ever seen, declaring themselves the best. This insistence on 'best' was strangely childlike, and the words best and greatest were used to frequently that they gradually lost their meaning."
One of the things that occurred to me as I read this book was that here in the United States we do tend to use North Korea as the butt of a lot of jokes (look no further than The Colbert Report, or anywhere on the internet), but in reality, the people there are suffering. North Korea is a dictatorship that is a non-stop human rights catastrophe. It sounds insane, but to be candid, this is real shit.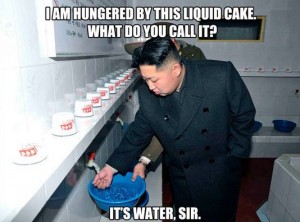 There is a lot more I could say about Without You There Is No Us because there are a lot of issues that Kim struggles with, especially in regards to her students. She constantly tries to push the boundaries of getting them to think without breaking the rules. I also appreciated her take on some of her Christian colleagues and their opinions on their "mission" in North Korea, but I think I will leave those ideas for someone else to review.
Without You There Is No Us is definitely worth reading for a glimpse into the lives of people in North Korea.
What to read next:
The Interpreter is Suki Kim's novel. I can't say I know a lot about it, but I liked Kim's memoir and am interested in reading more of her work.
After this, of course, I wanted to read some more about Korean history and why there is such a divide between North and South Korea. One that looks good is The Korean War: An International History by Wada Haruki.
Unrelated to anything Korea, my last recommendation is God's War by Kameron Hurley. I just finished it and I really liked it. It's a future space planet with two cultures inhabiting Islam-inspired spaces. It has great characters and an interesting world.