Book Review: The Great Glass Sea by Josh Weil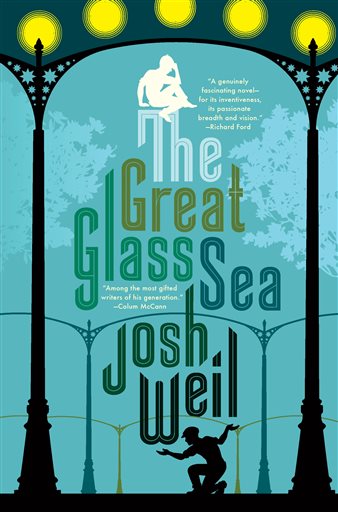 As I read this book, I was sure I would not write a review about it. The Great Glass Sea is a dense, complex story. It is stuffed with thick, filling imagery and, frankly, it took a long time to read. At first, I thought there would be nothing I could say that would add to the experience of this novel, but I let my thoughts percolate for a few days and I have decided to write.
I was excited to get this book even though I knew nothing about it. I received The Great Glass Sea for my first installment of Powell's Indiespensible, a subscription service for hand-picked books accompanied by thematically-appropriate goodies (this book came with a water bottle and several sachets of tea, if you are wondering). Since I did not know what to expect, I also found it hard to start this book. The first few pages seemed compelling, but I got a little bogged down in the newness of the concept and the Russian names. However, once I got used to that, I definitely got into the story and the way the story was told.
The Great Glass Sea follows the lives of twin brothers Yaroslav (Yarik) and Dmitry (Dima) Zhuvov—not their entire lives, of course. That would be dull. Rather, Weil zooms in on what separates Yarik and Dima, what pushes their lives onto opposing trajectories.
There are hints of Yarik and Dima's separation from the beginning of the story, from their childhood, but it was not until I neared the end that I realized that the seeds of their separation were sown so early on.
Most of the story focuses on Yarik and Dima as adults. The boys' town, located in the north eastern reaches of Russia, the parts that get so little winter sun, is home to a mad engineering project: the Oranzheria ("greenhouse" in Russian). The Consortium is building a gigantic series of mirrors to reflect light into the city. The project invigorates the people of Petroplavilsk. Men work 12-hour days erecting the mirrors, working their way across the Petroplavilsk and the outlying area. Yarik and Dima used to work on the same crew, but that changed after they were found doing nothing all day while on the clock by the Consortium's CEO. Afterward, the brothers are put on separate shifts. They only see each other on holidays and at the bus stop during the shift change each day.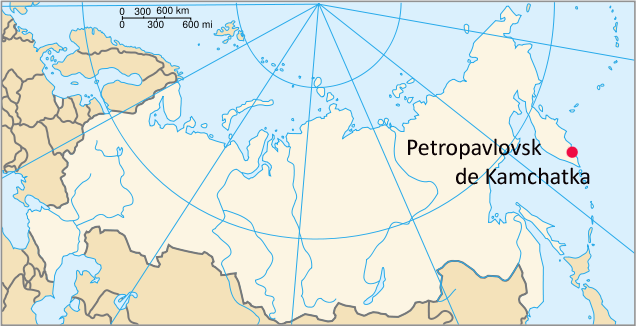 This separation sets off a series of events that propel the brothers Zhuvov into separate orbits. Yarik becomes a "friend" of the CEO and the front man for the Consortium's advertisements in Petroplavilsk. Because Yarik has a wife and two young children, he sees the importance of moving up and embracing the culture of work. Dima, in contrast, quits work not long after their separation. Dima decides he feels no need to work. He roams the city, falls in with various anti-Oranzheria groups and, for the most part, loses the will do to anything other than save up for a day when he can be together with Yarik.
Each brother shows a side of this modernized, capitalized Russia. This is a Russia dragged out of the Soviet Era, which the people of Petroplavilsk call The Past Life, and into a world infused with American-style capitalism.
What is interesting about how The Great Glass Sea illustrates these concepts—brotherhood, capitalism—is that each brother personifies a choice. What I really like about this is, in my view, that Weil did not make a judgment. Is the capitalism better than The Past Life? Worse? You decide, dear reader. From this portrait, it seems that there are both positive and negative consequences for either decision.
Dima represents The Past Life. He wants to purchase their uncle's old farm (technically the farm belongs to a socialist collective, but the brothers Zhuvov are among the few who can now purchase it) and live there with Yarik and his family. To Dima, work is pointless if he cannot spend it with his brother. In fact, most of life is pointless without Yarik. Instead of working, Dima saves the money that Yarik gives him to take care of their mother. He sells practically everything not nailed down in the apartment he shares with his elderly, addled mom. Dima searches for meaning out in the world, rather than attempting to find meaning through work. However, the people of Petroplavilsk view Dima as a layabout at best and as a lunatic at worst. His indifference toward temporal needs hastens his mother's death. His inability to connect with the rest of the world makes him an outcast and further separates him from his brother.
Yarik represents a work-focused, capitalistic viewpoint. He wants to provide a good life for his wife and kids, rejecting Dima's bucolic vision. Although Dima remembers life with their uncle on the farm as some kind of paradise, Yarik recalls the miseries and the work involved with living off the land. At the Oranzheria, he ascends from laborer to foreman to manager thanks to his relationship with the Consortium's CEO. While his progress is emblematic of the American Dream (permit me this; there does not seem to be a "Russian Dream") his rise is actually not a reflection of a functioning meritocracy, but is a way for the Consortium's CEO to get ahold of the farm that a bunch of old communists refuse to sell—the farm that Dima wants to buy. This relationship also puts Yarik in several ethically questionable and even dangerous situations. But on the upside, Yarik's family has a computer and a car.
The Great Glass Sea intrigues me because it does not pick sides. Is The Past Life better than the Oranzheria's present? I find it reassuring to find a work that depicts a dichotomy without taking sides. So very different from the current American trend of giving equal time to "both sides" of an issue, whether or not an issue is too complex to have "sides" like that.
Philosophy aside, there were other compelling elements to this novel. The Great Glass Sea is speculative fiction with the lightest of touches. I am tempted to call it science-fiction, but I am not sure I really can. The Oranzheria is science-fiction-esque in that humans built a contraption to redirect the light of the sun so that a Russian town does not have to endure darkness any longer. Despite that, the Oranzheria is more like a set piece than like something from science fiction. Maybe it is hard to call this science fiction because the people and the world are so starkly real.
I would perhaps like to categorize the book as magical realism, but I think that might be a stretch too. The Great Glass Sea is very real, very present. I would even classify it as literary fiction, but the book, like its characters, takes multiple views. I think that genre fiction fans will enjoy it, as will readers of "literary" or "regular" fiction (what is that even called? This may be a sign that I read too much "genre" fiction. So be it).
The Great Glass Sea brings Russian folklore into the fray as well. Although I love myth and folklore, it turns out I know nothing about Russian folklore. One creature that is mentioned throughout the book is the Chudo-Yudo. There is not even a Wikipedia page about this creature (in English at least). It seems to be some kind of dragon (but possibly a metal band, who knows?). Clearly, I need to read up on it.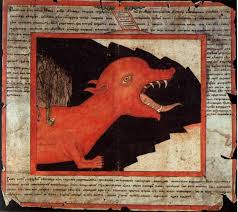 Finally, Weil's prose, once you settle into it, is delicious. His descriptions are long and lovely. This does make the book slower to read, unlike a dialog-dense book that moves along at a brisk pace. It's worth it though.
Here's a sample of Weil's writing style. This is a description of the Oranzheria—also called the zerkala coming into view:
In the last hour of nature's light, as the planet rolled away from the sun, the zerkala rose off the eastern horizon, their refracted glow red as the sky in the west. People called it vooskho zerkala. Mirror rise. From then to dawn the satellites drifted overhead, a sliding swatch of stars, their mirrors ever angling to cant the sun's light down on the same circle of earth. And as the first zerkala followed their path over the world's western edge, the bank of mirrors behind them took up the task, and then the zerkala behind them, and behind them, all through the hours that once were night.
What to read next:
Ann Leckie's Ancillary Sword. Did you know the sequel to Ancillary Justice is out? Go read it!
In his acknowledgements page, Weil names a few books that helped him write this one. One is Russian Fairy Tales compiled by Aleksandr Afanasev. It sounds like a good entry to Russian folklore, which I am now interested in reading more about. The chudo-yudo! We must learn more of this strange beast.
The Girl in the Road by Monica Byrne is another book I read recently. It, too, has a starkness to it, but this novel has stronger science-fiction elements. Highly recommended!