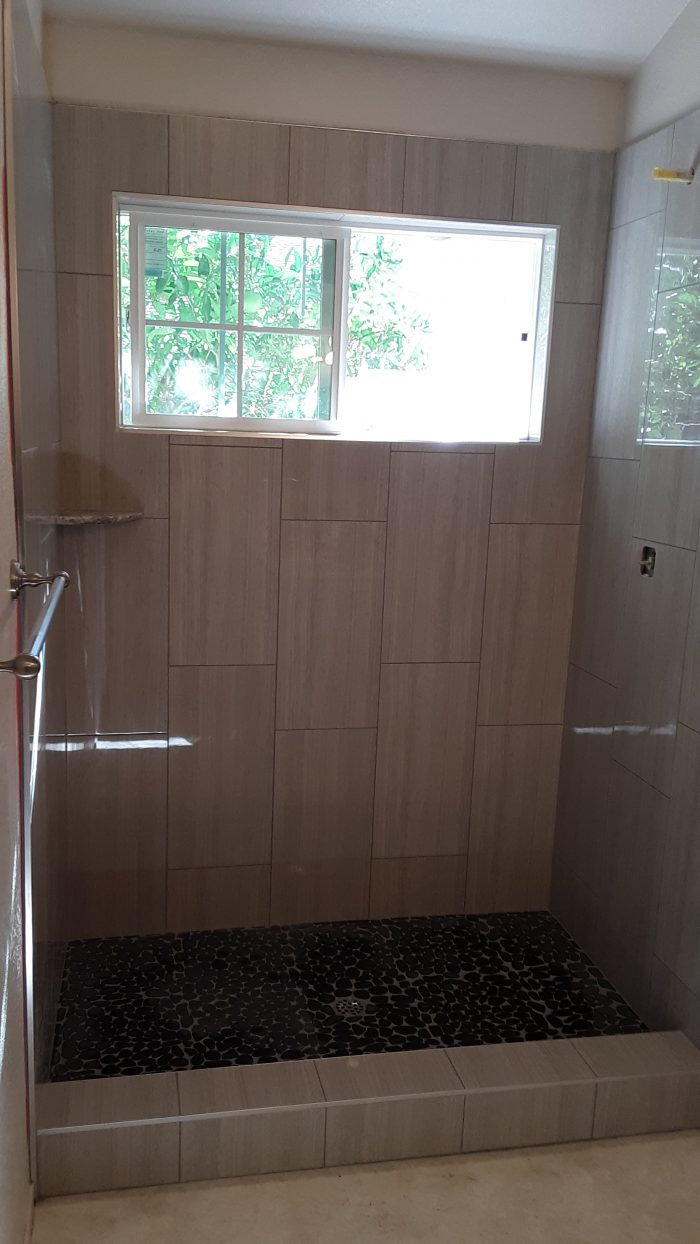 I was really hoping that today my shower would be finished today and I could clean my house and get back to using my master bathroom. Yet, here we are. I am happy to report that it's almost finished. That's great but the tantalizing nearness of it all is almost more annoying. My shower actually looks amazing but the organization and lack of communication from this contractor has been maddening. All that's left is to install the door and the fixtures. They started the tiling on Monday, finished on Tuesday, and applied the grout on Wednesday. I haven't gotten any updates from them since, which is annoying the heck out of me.
Other than the ongoing shower drama, I've had a full week (as ever).
Consuming
Here are some things I read and bought this week.
Reading
It seems I bookmarked quite a few articles to share this week, but before that I will also share that I finished reading New Suns: Original Speculative Fiction by People of Color. It's a great anthology of short fiction written by, obviously, people of color. There's no uniting theme, just a bunch of fine stories. Recommended reading if you like short fiction.
Rampant Consumerism
2020 is yet two months away but I already have dates set that need to be accounted for, so I bought my 2020 day planner. I couldn't find any planners I liked with cool designs so I compromised and bought a planner and some stickers from Hand Over Your Fairy Cakes. My October chocolate subscription arrived from Raaka chocolate and, of course, it has been tasty. I was a little wary of the smudged sage and palo santo flavors, but the chocolate doesn't really taste like sage or sticks (holy or otherwise). It was an interesting flavor, although nothing is going to top how good that tahini swirl chocolate bar was.
On Saturday I hit up my local yarn store, Knitique, in search of both yarn and needles. I got some cool, colorful yarn for my next knit and I also bought a neat little set of needles for knitting socks. I was looking for an odd size (1.5 for those in the know) and was directed to a set of mini needles (video review here). I haven't tried them yet but they seem really handy because you can knit a sock in the round. I also love sets of things, so you can't go wrong.
2020 is sooner than you think

October chocolate subscription

ready to knit
Making Things and Doing Stuff
Here are some things I did or made this week.
Derby Life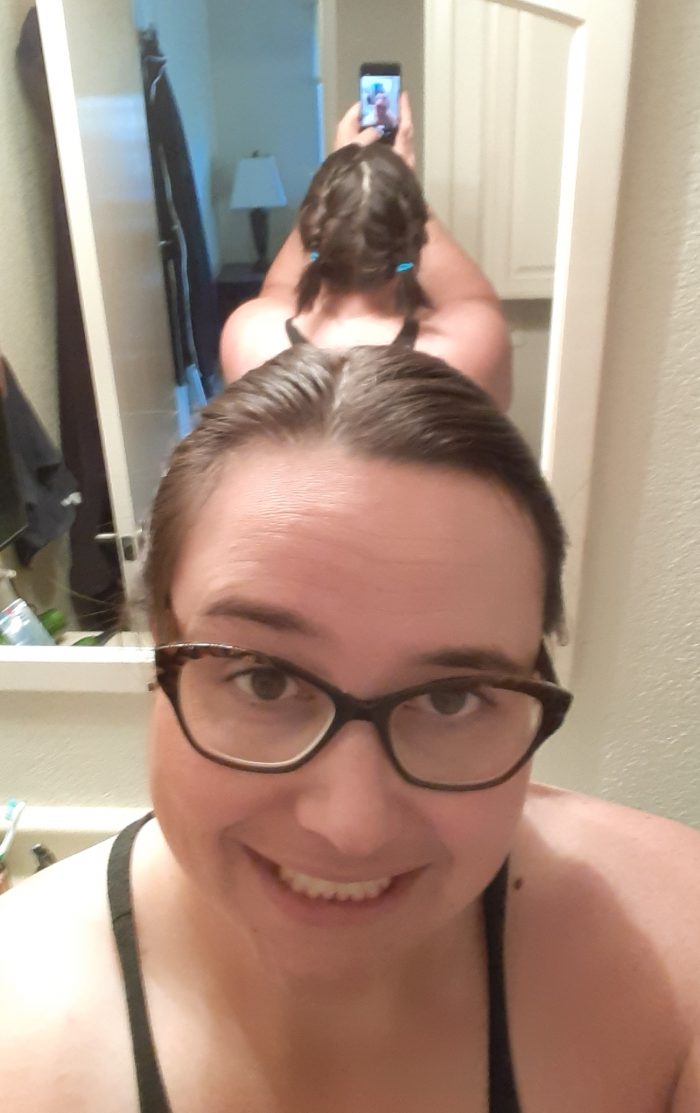 I played my penultimate game of the season on Sunday with Kodiak Attack, our C team. We played in Roseville against the Outlaws and, against all odds, won with a roster of just 10 skaters (normally you can have up to 15 skaters play for a team during a game). It was a lot of fun and I got to hear my derby wife Boss Taco and friend Bob Uckerlele announce the game. It was also a feat of endurance because we had few dedicated blockers on our roster, so I was on the track for almost 70 percent of the game. I didn't get an MVP award this time, but a lot of people gave me very positive feedback, and I know I did a good job, so I can't really be disappointed about it. I'm looking forward to the photos!
My hair is getting a little longer and I have been looking for ways to keep it out of the way and not have a goofy tuft of it sticking out under my helmet so I tried french braiding for the first time. It worked pretty well but I did lose a hair tie, somehow, mid game. I'm hoping once my hair gets longer it will be easier to keep in place, and that I'll get better at braiding it.
I also got to coach again this week. Our newest skaters tried out for the league and I showed up to help evaluate. We had a lot of coaches turn up so I only had to make notes for two skaters, which was really nice because I had enough time and attention to write considered feedback. One of the skaters told me, after I coached Wednesday practice, that she was glad I had come and that my presence helped her feel calm. I take this as a very high compliment!
Knitting and Crafts
I finished the pumpkin hat for my honorary niece Ronni after a wild Friday night of knitting last week. This was fun because I revisited the pattern we used in the learn-to-knit class I took a couple years ago. I was able to knock this hat out really fast! Amazing what practice will do for you. I've since started on the next (perhaps last) of the hooded caplets using yarn I bought last weekend. I'm hoping I can finish that before I head to Peru then pack something reasonably straightforward to knit on the plane.
all hail the pumpkin hat

fashion
Kitchen Witchery
We've been trying to clean out our freezer the last couple of weeks because the fridge, which, for the record, is barely two years old, has been making a strange vibrating noise. Internet research suggested that it could be a problem of ice on the fan and the solution for that is to unplug the fridge and let it thaw. To that end, we've been trying to eat up what's in the freezer and (more difficult in my view) not add new things in. I usually cook with a mind to freeze a few things for later, but lately I'm trying to cook to eat everything. So this week's kitchen witchery is a study in using things up. I made some pancakes and used the last bit of heavy cream to make whipped cream (obviously). I bought some pumpkin spice soda from Trader Joe's and thought I could pair it with the last bit of ice cream for a float, a pairing that I recommend.
In bread news, I made a second attempt on the basic hearth bread recipe from the Bread Bible. It came out much better! I understood the instructions better this time and was able to time the rises more successfully. After struggling to score this one I took to the internet to search for "bread scoring tool" and learned that this tool is called a bread lame ("lame" is French for "blade"). It's basically a curved razor blade on a handle. After watching the bread scoring challenge on the Great British Baking Show, I have been convinced I need to make a Halloween loaf scored with a spiderweb design. So, I have a bit of practice ahead of me. I'll report back.
makin pancakes

making good choices

new week, new loaf

cross-section!
Finally, here's a cat photo for your nerves.