On behalf of job-seekers everywhere, I would like to make a request. If someone you know is looking for work and describing to you the ongoing struggle involved in doing so, if you immediately have an idea, if you just know it would really help this person's life …
DON'T SAY IT.
Yes, don't say it. Close your mouth. Listen. Think. I hear you thinking, "but my idea is so good! I just want to help." We know. I know you just want to help, but here is the situation. There are a lot of people in my demographic who are in the trenches, so to speak, as I am. This is what I am going through, what I have gone through, and what I suppose, I will continue to go through (I know I am presumptuously making this request for job-seekers everywhere, but I will illustrate with my own life).
I quit teaching last February. I threw myself into the unwelcoming embrace of the economy. I started looking for work immediately. I applied for jobs in librarianship, in writing, in California's state bureaucracy, in anything that looked remotely promising. I put out at least 500 applications, I estimate, in a six-month period. During this time, I finished my masters degree (I graduated last May) and I worked as a freelance writer, which ended up being a lot of effort for not a lot of money. I did some phone interviews here and there for writing jobs in Seattle. I went on probably a dozen interviews for state jobs. Inevitably, no one called back.
In July, I was offered an "intermittent" position in one of the many offices that comprise the State of California. Intermittent jobs are essentially part-time. You can work 1,500 over the course of the fiscal year (July to June). For comparison, the state defines a full-time "year" of work at 1,920 hours. I didn't want to take the job. I took it anyway because trying to hustle up writing clients was more exhausting that I had expected, no fairy godmother of librarianship had appeared to me to turn me into a real librarian, and the due date for my student loans was looming.
I started working for the State. I didn't (and still don't) have health insurance because when you're intermittent, you don't qualify for insurance until you work a certain number of hours (I could qualify now but I have been informed that it is "hella expensive."). I eased up somewhat on the job applications. This was partly due to exhaustion and partly due to a prospect. I had been invited to interview at the University of Virginia Library for an excellent librarian position. I spent time preparing myself for the interview and presentation. I was somewhat optimistic.
Predictably, I did not get the UVa job. I spent a month being reluctant to apply for things and make a real effort, but soon after I traveled to Seattle to interview for the librarian pool at the Seattle Public Library. I was accepted. I have since received approximately two notifications of open jobs. I have not been asked to interview for either. Sometime amid all this I also interviewed at the California State Library. Within a week, I received a letter saying I didn't get the job. As is common in state service, I suspect they already knew who they intended to hire.
Since I am creating a litany of job-market lamentations, I suppose it is only fair to include the one about New Mexico. I did a phone interview for a position at the University of New Mexico in Albuquerque. They called my references and decided they wanted to interview me in person. Only when my librarian mentor, Kathleen, told me that it was a paraprofessional position did I realize why I was seen as such a good candidate—and also why the pay was so low. I declined a second interview.
At this point, I re-evaluated my application carpet bombing strategy. I realized that I could not afford to take a job that paid less than $40,000 (or more than that, depending on the location). I also realized that I did not want to move somewhere that I would want to leave immediately because one day I would like to stop living like a gypsy, make friends where I live, and buy a house (in any order). I narrowed my parameters for job searching. While I limited my scope geographically, I expanded it in terms of work type.
By December, I realized that I had about a year of freelance writing experience. This, I reasoned, could help me get a full-time writing job. Despite numerous applications, I don't have a writing job beyond the ongoing part-time gigs I already had. I nearly got a junior technical writer position in Seattle, which is exactly what I want if I can't get a library job, but it fell through when I told the recruiter I would need a week or two to move. He said that they needed someone sooner. I revised my stance and told him I could move immediately, but a week later, I found out that they had hired someone else. How dare I not be available to start a contract position with three-day's notice! It is really my own fault I don't have a proper career.
Since then? I continue to apply. Every weekend I send out at least five applications, but some weeks it can be as many as 20, depending on what's available. I have about eight active job alerts from ineed.com and myriad alerts from other services that occasionally surface in my inbox. I check LinkedIn weekly. I browse INALJ (I Need a Library Job) and the ALA JobList, plus several library job-related Twitter feeds. I now have my resume listed on Mensa's job board, for what that's worth. I check certain organizations to find out, specifically, if they are hiring. I browse through a list of every librarian job in the country that has been posted in the last week. And I do this EVERY WEEK. It is exhausting. It is like running a marathon except instead of being done after 26 miles, you will be done when you reach some as yet undetermined distance. You don't know what it is. You get tired and want to quit, but then you remember that the end could be just another mile away and you wouldn't want to have stopped when you were so close. So you keep running.
But the final indignity, the last straw, the gust of wind that tipped me over the edge this week was back here at my stupid state job. I treat state work as a tertiary career plan. If all else false, my father reassures me, I can move up in state service (because it is full of complete idiots, he tells me). In February, I interviewed for a position that was in the next classification up from my current one (the state takes is classifications very seriously) and in the office where I work. It turned out that I was not yet qualified for this particular bureaucrat level, which was irritating, but something I could live with. Finding this out also brought forward the information that my experience doesn't actually count as much as I think it does. One way to move up is to accrue a year of experience in my current class. Well, a year for me at my limit of 1,500 is only about 78% of a real year as the State counts it. Again, could have lived with this information, even though I was seething that no one felt the need to me. The hiring manager for this position told me I could have a different full time job, within my current class. They wouldn't even need to interview me. This seemed like an appropriate consolation prize. It didn't come out until this week that they were actually scheduling interviews for this position and that they "unintentionally mislead" me regarding my path to full-time, health insured bliss. I am scheduled to interview, but apparently there are some very competitive candidates, which I understand to mean "We like these other people more." Even that would have been fine, had my administration had the emotional maturity to let me know this could be a problem in the first place. I can't tell if they are being malicious or incompetent, but I am at a point where tolerating either is just too much to bear.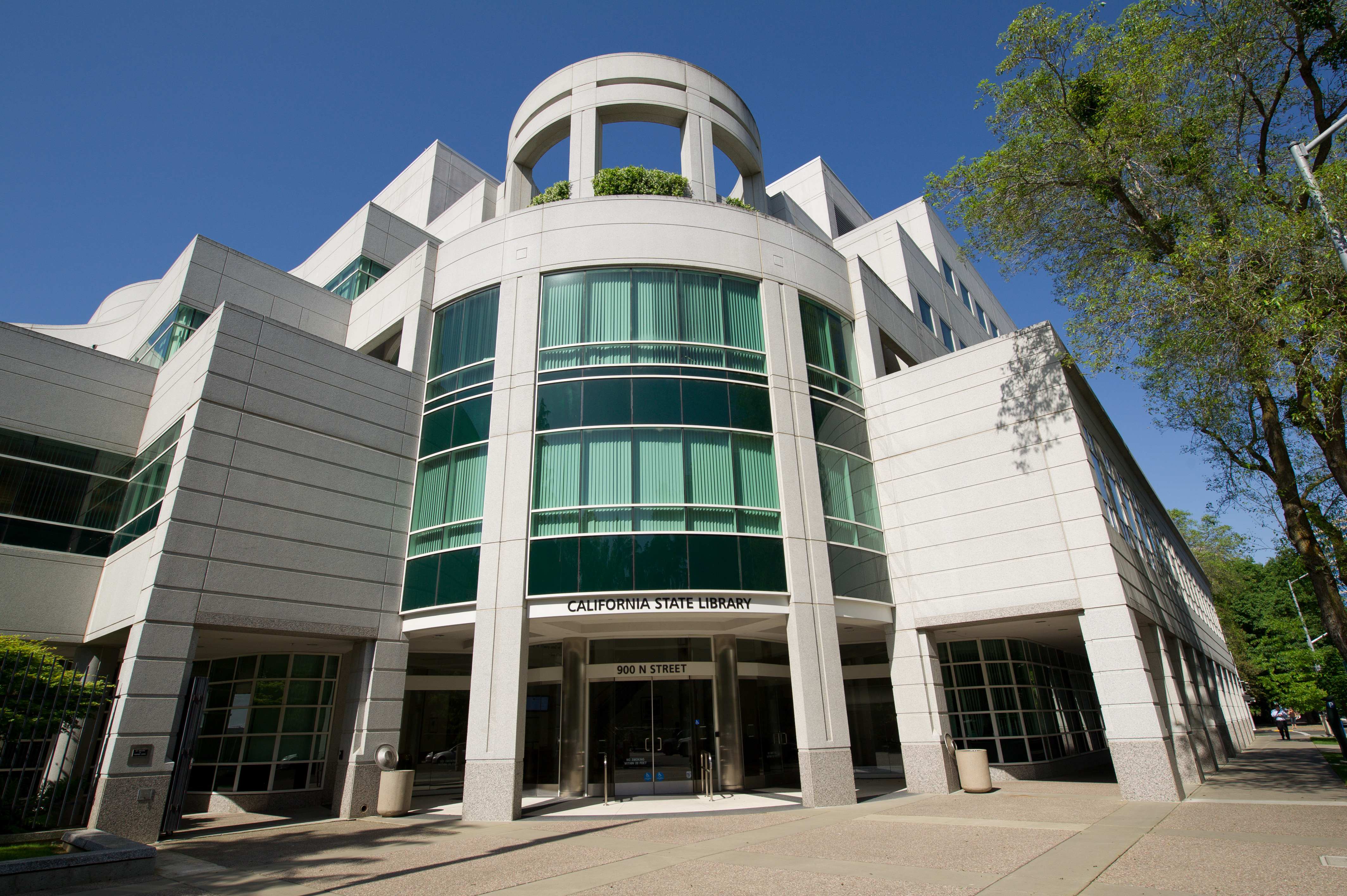 So, when I say that I am frustrated with the job market and that I just want to be a librarian or maybe a writer. When I say that I am a bit cynical, having a rough go, exhausted, or somewhat depressed and people respond with comments like:
"Have you tried the state library?"
"Have you looked at any of the UCs?"
"Is the Sacramento Public Library hiring?"
"What about volunteering?"
"Why don't you talk to some people in the field?"
"Did you look online?"
I have a strong urge to kick the shit out of them, no matter how nice they are trying to be. What you don't understand if you haven't tried to get a job lately is that it is god-damned near impossible. I have done everything "right." I have experience in more than one field (teaching, writing, and now … bureaucracy?), I have two bachelors degrees, a teaching credential, a masters degree, I have published academic work, I go to professional development, I participate in library organizations, I prepare thoroughly before interviews if I am lucky enough to get one, I have an active social media presence that promotes me as a person of note in my field, I apply for SO MANY JOBS.
So, when people try to "help" by offering the first idiotic thought that occurs to them, it is, to be blunt, fucking insulting. For the last year, getting a job has been my job. I have applied for things that I never would have imagined I would apply for. I have interviewed. I have networked. I am exhausted with my life. I would never have thought it would be so difficult. If I had a time machine, I would tell my 18-year-old self to get an associates degree, get a full-time job and get my education while I work because I would probably be better off right now.
Next time one of your friends or loved ones is telling you about their job search-related suffering, stop yourself. Choose your words carefully. Please don't offer advice. Listen to what we have to say. Commiserate with us. Tell us that you support us and ask if there is any way you can help. Offer to take us out for frozen yogurt. But for the love of whatever god you subscribe to, don't fucking make suggestions.