I was very close to not writing this today because this was another week that passed in a bit of a haze. However, that's probably all the more reason to write, to differentiate the days and the weeks. I'm still annoyed at work and a little annoyed at my body (vision therapy is vexing me with lots of 3D activities and I'm struggling). Yet, the week wasn't a total loss.
Consuming
Here are some things I've recently read, watched, or bought.
Books and Other Words
This week I read She Who Became the Sun by Shelley Parker-Chan and Mother of Invention: How Good Ideas Get Ignored in an Economy Built for Men by Katerine Marçal. They were both good! She Who Became the Sun is a light-fantasy, historical fiction about a girl in 14th century China. She is disgusted with her supposed fate ("nothing") and seizes the opportunity to be more. There's intrigue, army stuff, and lesbians. Mother of Invention is a non-fiction book that was better than I expected. It starts with the history of the wheeled suitcase and describes the resistance to it—rolling one's suitcase was unmanly, obviously. I thought the rest of the book would be fun/annoying tales of useful things men resisted, but the book is wide-ranging and thoughtful, taking the reader all the way from the wheeled suitcase to climate change, with stops on disability and witchcraft in between. The only thing I didn't love about the book is an aspect of the writing style, which probably comes from a journalism perspective, in which the author includes pithy, one-sentences paragraphs every couple pages to drive home a point. I think it's effective in a shorter work but I found it tiring in this case.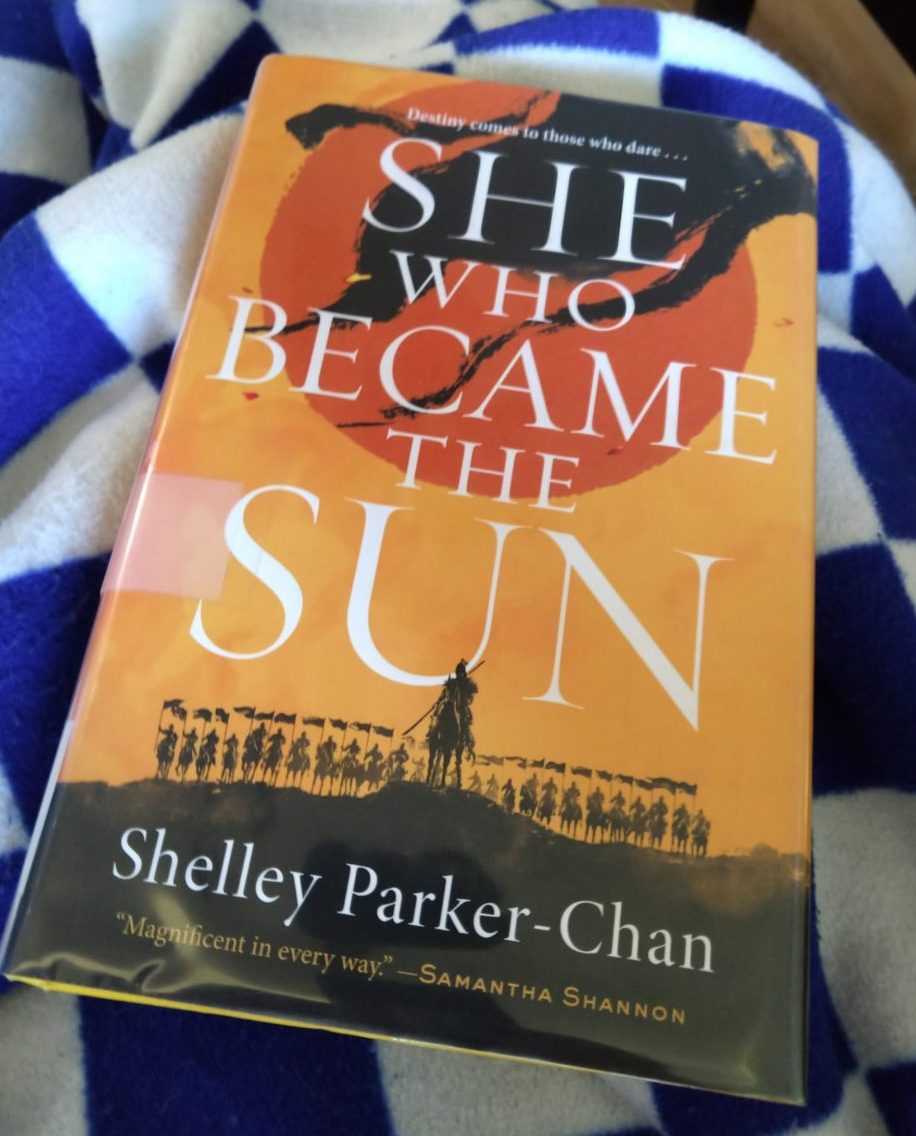 Meanwhile, on the internet:
TV and Music
Last week I wrote about ending my Spotify subscription. This week, I had a lot of fun actually discovering and listening to music. For the first time in a while, I feel connected to what I like to listen to. I didn't realize I had completely given up in the face of Spotify's algorithm. I started using bandcamp this week to find cool music. I really like the way they set up their app. In the evening, Fritz always wants me to throw toys for him so I've taken to listening to new stuff while I entertain him every day. I enjoyed and purchased the album Laurel Hell by Mitski, who is a new-to-me artist. The other album I bought this week was No Es Pecado by Alaska y Dinarama. I heard about this band by watching Drag Race España. While on original-flavor Drag Race, RuPaul ends every show by saying "If you can't love yourself, how the hell are you gonna love somebody else. Can I get an 'amen'?," the Drag Race España host quotes an Alska y Dinarama song and says, "Soy así y así seguiré. Nunca cambiaré!" ("This is how I am, this is how I'll stay. I'll never change!" In short, being gay is not a phase, mom). Once I realized it was from a song, I tracked it down and loved it. It's got a new wave sound and it's in Spanish, so I'm down.
Making Things and Doing stuff
There are some things I've made and stuff I've done.
Languages
Yesterday I asked my Icelandic teacher if we could work on some more conversation practice in anticipation of my trip to Iceland. He said yes, but I have to prepare for it. I need a topic ready and I should figure out some key words in advance. I'm starting to appreciate into this type of learning. I've been doing something similar with my Spanish class where I sometimes write about or prepare a short presentation on whatever random subject has recently moved me. It's definitely a different approach than what we get in school but it's a lot more fun. I'm excited to try to think of some good topics of Icelandic conversation for my intermediate level. If you have a suggestion, let me know!
Kitchen Witchery
Last week I said I would make the butternut squash pasta from the Grist cookbook and I did. I liked pasta with butternut squash, but I wasn't loving the topping. I thought it was good with the paprika oil I had leftover from another Grist recipe. Considering how great everything else I've made has turned out, I'm not even mad at this one.
Cat Therapy
Finally, here are some cat photos for your nerves. Some of you ask me "where are the Huey pictures?" and I have to tell you that there aren't a lot of great Huey photos because she's always doing un-glamorous shit like lapping up leftover shower water or spending her time sleeping. Sleeping is cute, you might say. It is, but she's a mostly black cat who mostly sleeps on top of a black pillow. There's nothing wrong with any of this, but it doesn't work well for a visual medium. So this is the photo you get of Huey today.