I'm starting this post with some existential dread so skip ahead if you don't need it.
The first time I read The Handmaid's Tale, I remember thinking that I would not make the protagonist's mistake. I would leave before things got that bad. It's comforting to tell yourself that when faced with dystopian fiction—even though it's not real, you know you wouldn't make the same mistakes. I saw the news about the Michigan legislature cancelling its session due to right-wing terrorists and I thought, if I were going to leave the U.S. in an attempt to escape what's about to be full-blown authoritarianism, it's already too late. While this may not strictly be true, the idea has been haunting me. I also wonder where I would go. Where in the world is insulated from the problems created by wealth inequality, by corrupt elites? I guess I'll stay where I am and keep on raging.
Consuming
Here are some things I read, watched, or bought this week.
Reading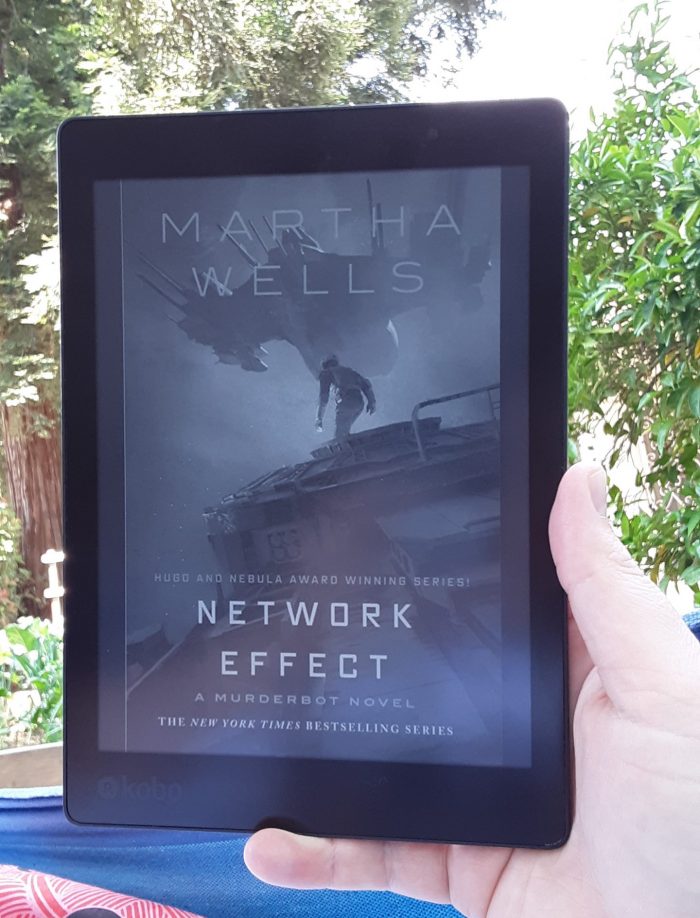 Network Effect, the last book in Martha Well's Murderbot Diaries came out last week. I have really enjoyed this series about a sentient human/robot hybrid that jailbroke itself and is trying to decide what to do with its life and deal with its emotions. It's fun, relatable (for me anyway), and a great distraction from the world. Also this statement from the book is probably the truest thing I have ever read:

On to some more depressing topics, here are some things I read on the internet this week:
Watching
I've been watching Motherland: Fort Salem on Hulu. I was really excited for the show because witch army! matriarchy! It's a good show but it's not living up to my patriarchy-smashing dreams. Witches are real and they do have a witch army but it seems like they're just one branch of the military. The show centers on three new recruits who have to learn to get along despite their wildly different motivations for being in the army as well as how the army is dealing with a terrorist group that is using witchcraft as its weapon.
Although this is a cool concept, it's also the most basic possible take on "witches are real." Witches are real but in this alternate version of our world, all they do is reinforce the military-industrial complex? Witches are real but we're still fighting in the middle east? Seriously? The most interesting parts of this show are hidden from us. For example, one character, Tally, comes from a "matrifocal" community where no men are allowed. There's a terrorist organization targeting the witch army but there must be some activists in between who are witches and oppose the militarization of witchcraft but are not terrorists? I want to know about those parts of the world. Anyway I guess I just have to write my own witch story now to get what I want.
Rampant Consumerism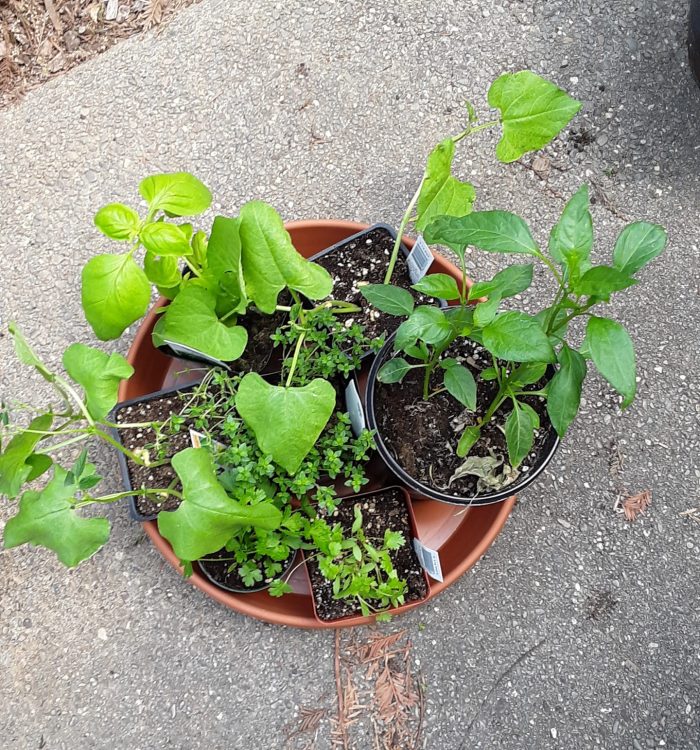 We bought some new plants! Our broccoli and spinach are at the end of their life and it's time to plant some summer stuff. We got zucchini, jalapeño, beans, and an assortment of herbs, including basil because I keep wanting to make pesto but the basil I get from the store is always gross by the time I'm ready to use it. This is definitely a low-key entry for "rampant consumerism, but I've been trying to save more money since the news came out that State of California employees (which includes Kirk) will be getting a 10 percent pay cut thanks to coronavirus. We'll be fine but it probably means we're not going to buy kayaks anytime soon.
Making things and Doing Stuff
Monday was my 34th birthday! I didn't get too wild since it's plague season, although I probably wouldn't have done much different anyway. I took the day off work, which gave me a nice three-day weekend, and made coffee cake for breakfast. I went for a bike ride and saw they had the goats and sheep out to graze, which was a highlight for me. Otherwise I just hung around and did some reading and played Nintendo. And Kirk made me dinner. Perhaps next year I'll be able to plan a more exciting birthday, but I have no complaints about how I spent this one.
Spanish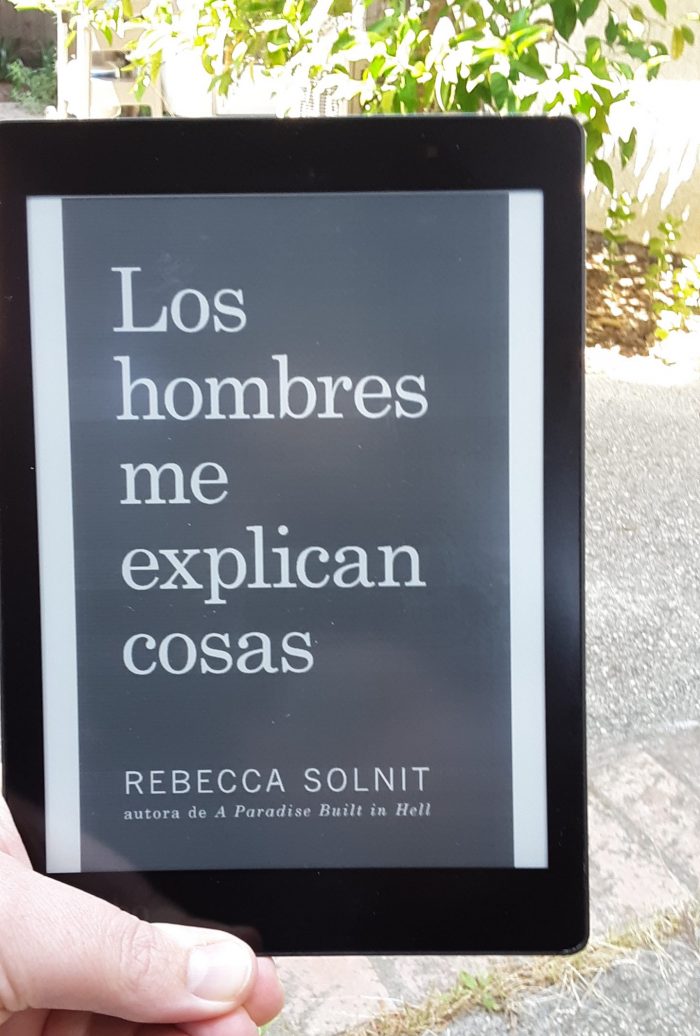 I've had this ebook of Los hombres me explican cosas (Men Explain Things to Be) by Rebecca Solnit for a while but finally felt strong enough to read it this week. I realized that my kobo reader has both a Spanish dictionary and a Spanish/English dictionary, which is a total game changer for me. I look up random words all the time when I read in English and now I can do it in the moment for Spanish without leaving my reading. I've got a bunch of library ebooks queued up for myself to read after this. I'm excited that reading in Spanish is starting to just become part of my regular reading rotation. This has been the end goal all along!
Kitchen Witchery
I'm only sharing one act of this week's kitchen witchery because I think it's boring to post pictures of the same stuff all the time. I made a sourdough rye loaf again this week, but you've seen that already. In any case, I finally had a go at the sourdough crackers that everyone with a starter is making. They turned out really nice because I used our pasta roller to get the dough to the right thickness. Normally I struggle with having enough patience for that part of baking. I think next time I'm going to go one setting lower on the pasta roller to get them nice and thin and crispy the way a wheat thin is, for example. Kirk bought me a gift assortment of cheeses (among other things) for my birthday, so I've been snacking on that with the crackers.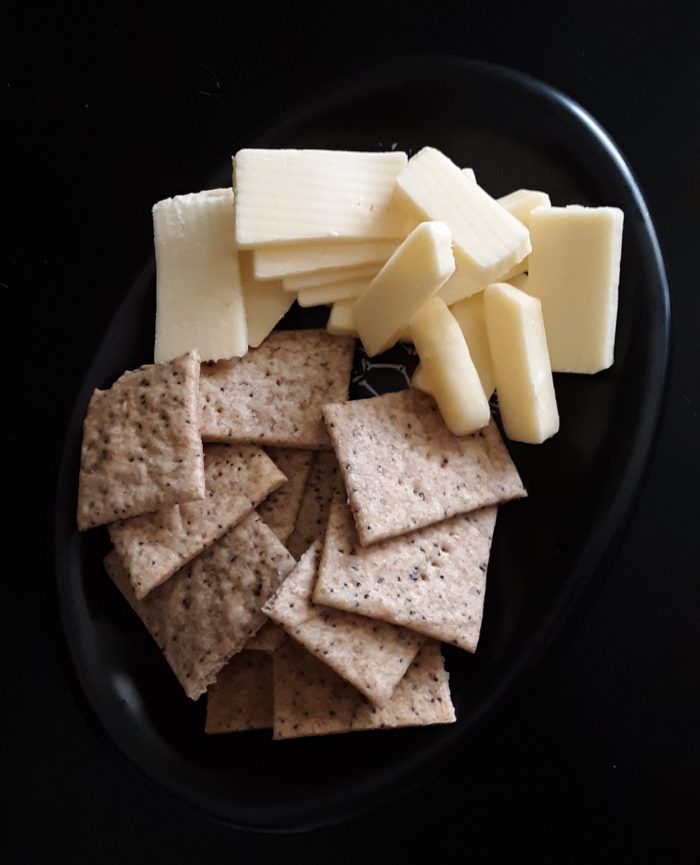 Finally, here are some cat photos for your nerves. They seem to approve of the new blanket.