Something I've been struggling with this week is feeling like I'm not doing anything with my life. If you read my blog, you know that's not true and you may also know that this is an ongoing struggle. Despite reading a lot about how "productivity" is a useless concept, I'm still having a hard time with applying this knowledge to me personally. I am trying to remind myself that I do not have to justify my existence through productivity, but it's hard. This anxiety is doubly useless since I am doing plenty of things. anxiety is always telling me that I'm not doing enough. That might actually be part of why I keep this blog. I can look back and reflect on all the things I did. Shut up, anxiety!
Anxiety aside, I have to share Sacramento Roller Derby's Big Day of Giving results. Last week I asked that anyone who wanted to make me an early birthday gift send a donation to my team. Thank you for anyone who did! We obliterated our original goal of raising $10,000 and raised $16,016! If you send me your address, I will mail you a thank you note.
Consuming
Here are some things I read, watched, or bought this week.
Reading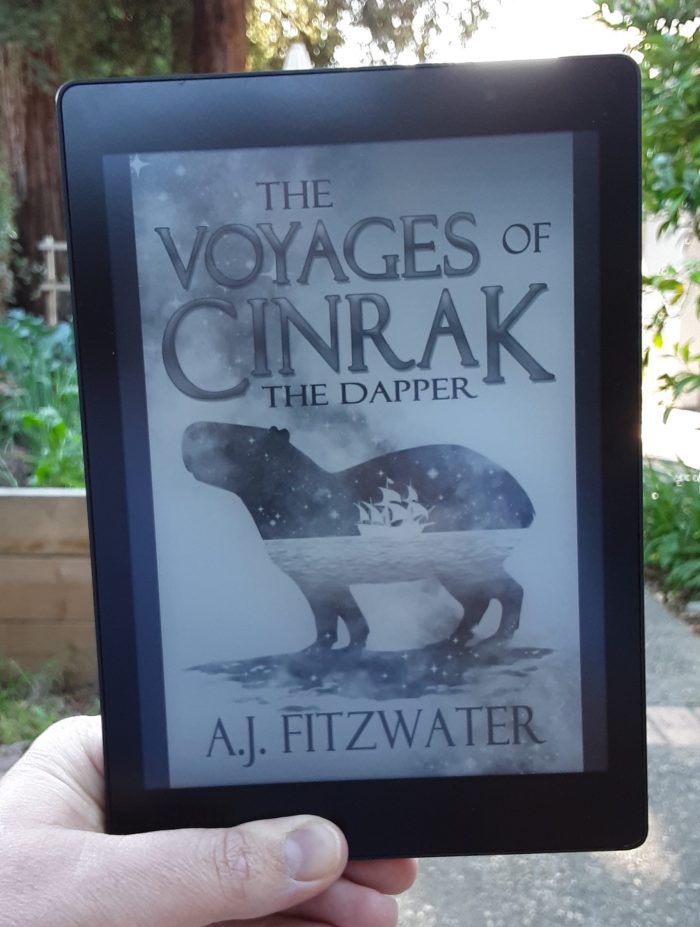 I read a fun book this week: The Voyages of Cinrak the Dapper by A. J. Fitzwater. This is a collection of short stories about a pirate named Cinrak who also happens to be a lesbian—and a capybara. All the characters in this story are animals, in the tradition of fantasies like Redwall. The stories are basically about Cinrak being a chill and awesome pirate and undertaking legendary feats with her chosen family. It's wholesome and fun, perfect reading for shitty times.
Here's an assortment of interesting things I read online recently:
Watching
I've been enjoying RuPaul's Drag Race and I just got caught up on Celebrity Drag Race too. It's been weird watching the show contort around Sherri Pie in an effort to remove her from the season as much as possible. I'm not the only one thinking about it. The AV Club has an interesting piece about how it's affecting the narrative this season. Also, I'm curious: who do you want to win this season?
Rampant Consumerism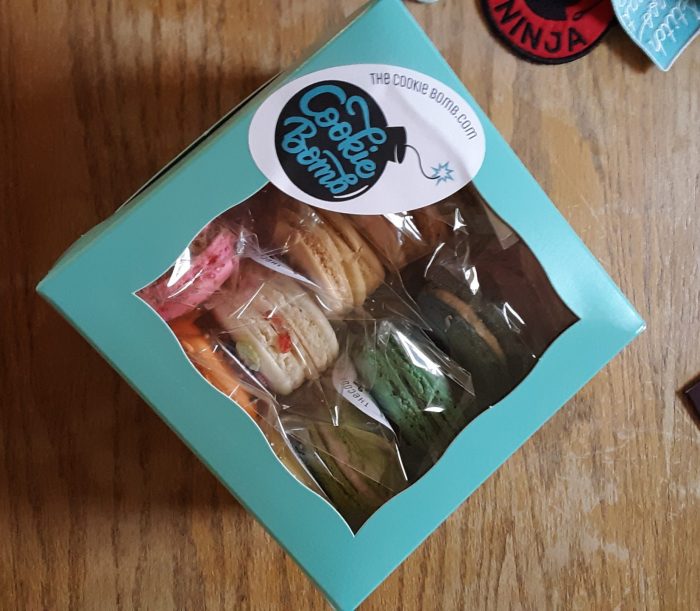 I saw that my favorite local purveyor of cookies, Cookie Bomb, was back with macarons for mother's day. I decided this was an opportunity for a pre-birthday treat for me, mother's day be damned. They're so good!
Snacks aside, I have been giving some serious consideration to buying a kayak. You know, since there's no roller derby and I couldn't skate now anyway because of my ankle and there's nothing else to do this summer. If anyone has kayak recommendations (or anti-recommendations), I'd love to hear them.
Making Things and Doing Stuff
This week I finally harvested the broccoli! For as big as the leaves are, you'd almost expect more. Broccoli just gotta be dramatic like that.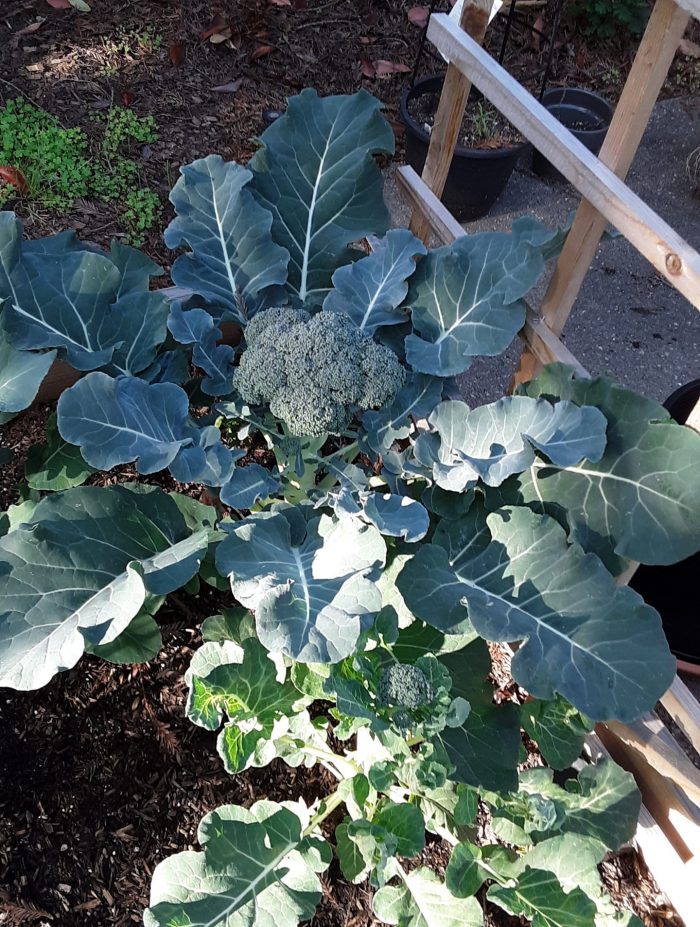 Knitting and Crafts
You may remember that I was making a cat-themed quilt, if you were reading my posts back in October. I sewed the top and then set about ignoring it for months. Now, thanks to the magic of sheltering in place, it's finally done! Last weekend I finally found the will to cut and sew the back and binding. I used a satin binding around the edge. When I was a kid I had a blanket with the same and I loved scratching it. The sensation still gives me a somatic thrill so here we are, despite the satin looking a little messy because I think I'm supposed to use a different needle or foot or something.
I keep forgetting to take and share photos of my current knitting project. I'm working on the Noordzee shawl. I had bought a packet of six small skeins of blue yarns a while ago. One of my many quarantine activities was taking stock of all my yarn and logging my "stash" in ravelry. I had bought the yarn ages ago but still had no idea what to do with it, so I finally went in search of a good pattern and decided to run with it. I'm still finding it a little hard to sit down and knit because I've been getting really restless. It's easier to do things like baking, which feels more active and offers short-term gratification.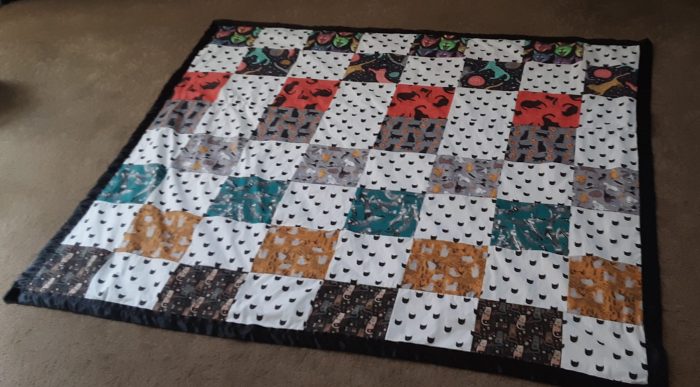 Kitchen Witchery
I tried a new, but not complicated recipe this week and made a potato and lentil curry (recipe from How to Cook Everything Vegetarian). It was simple but satisfying. I also grilled hamburgers, along with corn and potatoes, and served it with the homemade broccoli, which was really good!
This pistachio cake appeared in my feed last week and I was immediately obsessed with making it. It was obviously delicious and it served as part of a balanced breakfast for most of the week. I also made pretzels (recipe here)! Pretzels only seem like a good idea until I'm halfway in to rolling out all the dough and then I remember why I don't make pretzels very often. That said, they are delicious and I've already eaten most of them.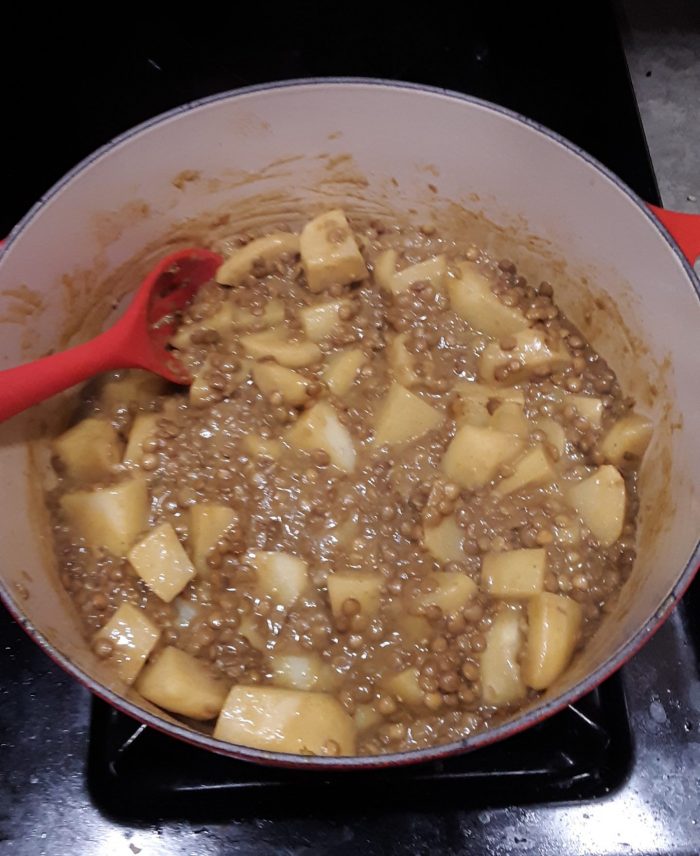 Finally, here are some cat photos for your nerves.