It's Independence Day here in the U.S. and I can't say I'm feeling very animated about it. I'm far from the first to criticize the hypocrisy of this country for celebrating a day of "freedom" when we're intent on stripping rights away. And we've already had a mass shooting at a parade today (one of many this year so far), so there's that.
It feels particularly sick this year to celebrate. But then, I've never been a big Fourth of July fan. When I was 17, I started the first day of my first real job on July 4. I was working as a caterer for events and was glad for the excuse to not have to pass a sweltering evening at a family gathering and sitting in the local university stadium all afternoon being bored and waiting for fireworks. While I do enjoy a good fireworks show as much as the next person, I am presently fed up with people spending at least a week before and a week after the holiday blowing shit up in the streets.
It's been a few weeks since I wrote about my actual life. Two weeks ago, we got a new HVAC system installed—a brand-new air conditioning and a heat pump. We'd been planning to do it since the beginning of the year but, given the state of the supply chain, we unfortunately had it done on a week when the heat hit 107 degrees. The contractor set up a portable air conditioning unit in our bedroom, which Huey enjoyed but Fritz was terrified of, and which kept us from dying of heat exhaustion. It was really hot in our house but the good news is the new AC is much more efficient and our house is cooling more evenly thanks to new vents.
Consuming
Here are some things I've recently read, watched, or bought.
Books and Other Words
Recently I read:
No One Is Talking about This by Patricia Lockwood. It was good but I didn't love it. It does offer an accurate portrayal of what it feels like when you spend a lot of time on twitter, so I thought that was interesting as a very on-twitter person.
I Hate Men by Pauline Harmange. This is an essay by a straight French woman describing the logical case for hating men. Note that if you post this book on your social media, it might prompt your dad to ask if you're gay (ask me how I know!) (hi dad!).
Shadow Network: Media, Money, and the Secret Hub of the Radical Right by Anne Nelson. I don't recommend this book unless you're a member of the existential dread book club like I am. It's a bleak one. It describes how a wealthy, extreme right-wing group has been gradually funding and gaming the electoral map to enact policies that no one really wants. People like the Koch and Devos families realized years ago that no one would ever vote for the policies they want, so they turned to propaganda and finding ways to manipulate the system. Fun!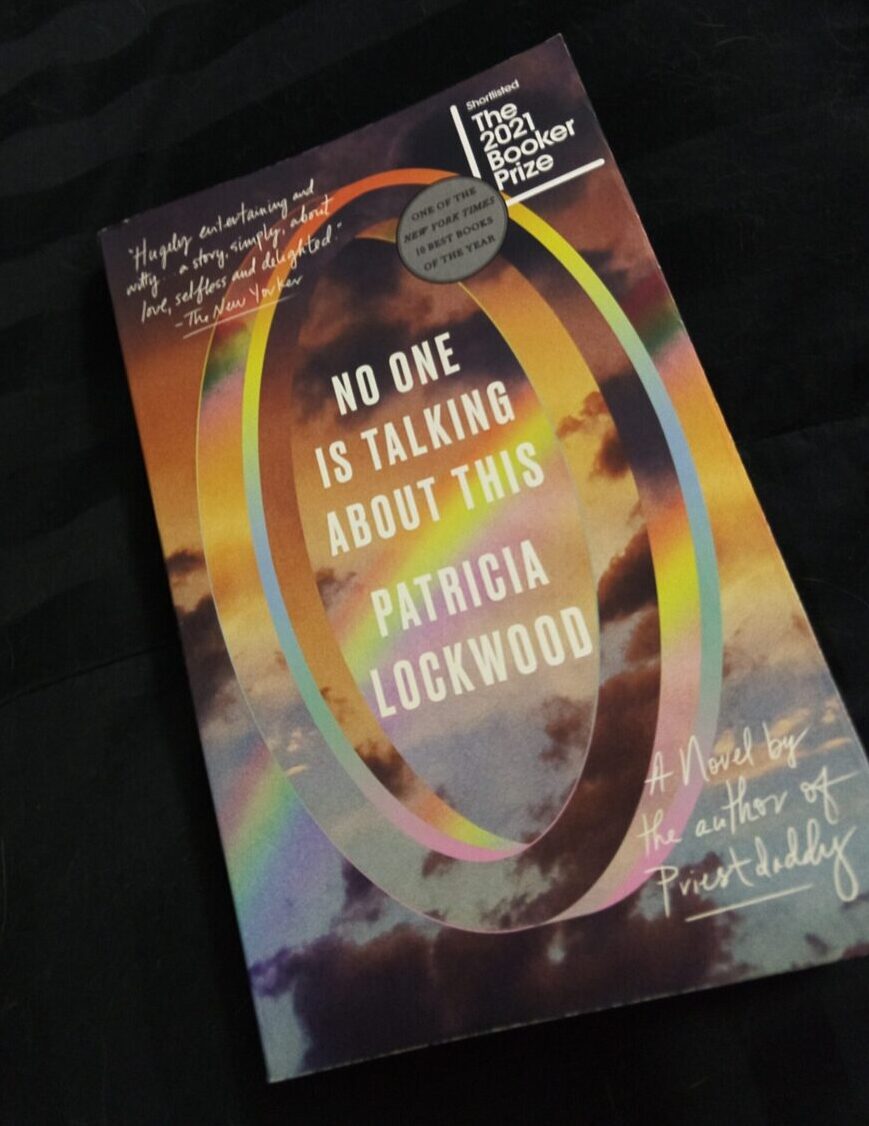 Meanwhile, on the internet:
Rampant Consumerism
I've been fascinated with FluentPet for months after seeing Mary Robinette Kowal share her cat's interactions with it on instagram. It's a tool you can use to help your pet communicate. You record a word that can be activated by pressing the button so your pet can press it to tell you something. Fritz is actually quite smart (contrary to All Orange Cats Share 1 Brain Cell). I had been thinking about getting these buttons for a while but what decided me was Kirk started saying "bye-bye Fritz" when he left the house and it only took a few times before Fritz started running around and freaking out when he heard the "b-word." It will probably be a while before Fritz realizes he can press the buttons, but so far we have a button for "pets" and a button for "play." He knows what both words mean and responds when I say them. He did recently set off the "pets" button by biting it, but I don't think that's representative of having learned something. If you're wondering about Huey and whether she will use the buttons to chat with us, I can guarantee you that she does not care.
Making Things and Doing stuff
There are some things I've made and stuff I've done.
Languages
I took the last month off of Spanish in the wake of the DELE exam and it felt really nice to take a long rest. I had my first class again today and we started working on understanding other accents and dialect in other Spanish-speaking countries. I think we're also going to work on translation, which should be fun. We had been working on test prep for so long that I almost forgot we could do anything else.
Icelandic is going well too. I've been working on my flashcards a lot this month and am starting to remember a lot of the things I learned before, so I'm feeling optimistic. We spent some time working on prepositions in the last couple of weeks and, I don't want to get ahead of myself, but I might actually be getting it.
Kitchen Witchery
I haven't been too wild in the kitchen lately, but I have made a few things. I tried another recipe in my tart pan with this tahini salted caramel tart. It was really good but it stuck fiercely to the bottom of the pan, so all the pieces came out as a big crumble. Still, I'm not mad at it. Last weekend, my dad visited so I had to flex a little in the kitchen. I made Indian food including homemade beef samosas (recipe from Classic Indian Cooking), which came out delicious. I'm happy I made them even though I always get annoyed when I choose a finicky food that I have to stand there and shape a bunch of, and frying always makes me nervous. Yesterday I made some perfect hamburger buns in anticipation of grilling a little today. They are definitely the best-looking buns I've ever made and that deserves to be celebrated (unlike the fourth of July).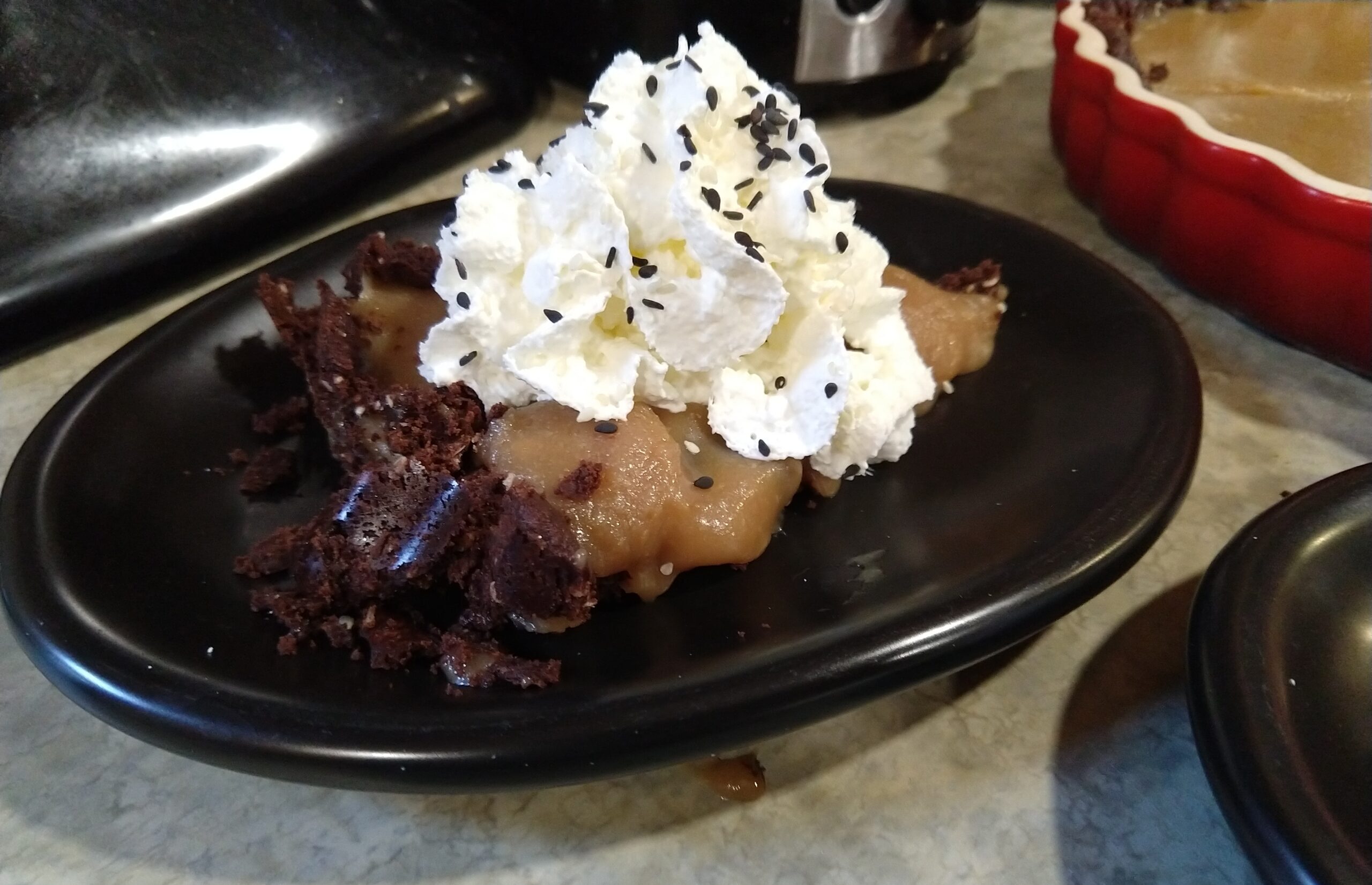 Cat Therapy
Finally, here are some cat photos for your nerves.