I usually try to start my posts with whatever big thoughts are on my mind but my head is empty today. I've been trying to stay cool, relaxed, and entertained the last two weeks. Still, I wanted to write about what I've been up to even though I don't have anything too exciting to discuss.
Consuming
Here are some things I've recently read, watched, or bought.
Books and Other Words
I've been reading a little more lately! I'm sure that's in part due to the hot weather. I am spending a lot of time on the cool side of the house, which is not the side with computers and the TV. In non-fiction, I read Ballet in the Cold War: A Soviet-American Exchange by Ann Searcy. This is a study of a sliver of history in which the U.S. and the USSR agreed to send ballet companies to tour in each other's countries. It's interesting for the historical drama, certainly, but I learned a lot from the discussions on how audiences in different countries perceive and evaluate ballet and art.
In fiction, I read Fevered Star by Rebecca Roanhorse and When Women Were Dragons by Kelly Barnhill. Fevered Star is the sequel to Black Sun. It's a fantasy set in pre-columbian America with lots of intrigue and magic. Now, unfortunately, I must wait for the next book. When Women Were Dragons is a magical-realist take on the 20th century in which women can turn into dragons. However, it's considered taboo and un-American to speak of it. The book asks: what would happen if women could channel their rage and unleash their power?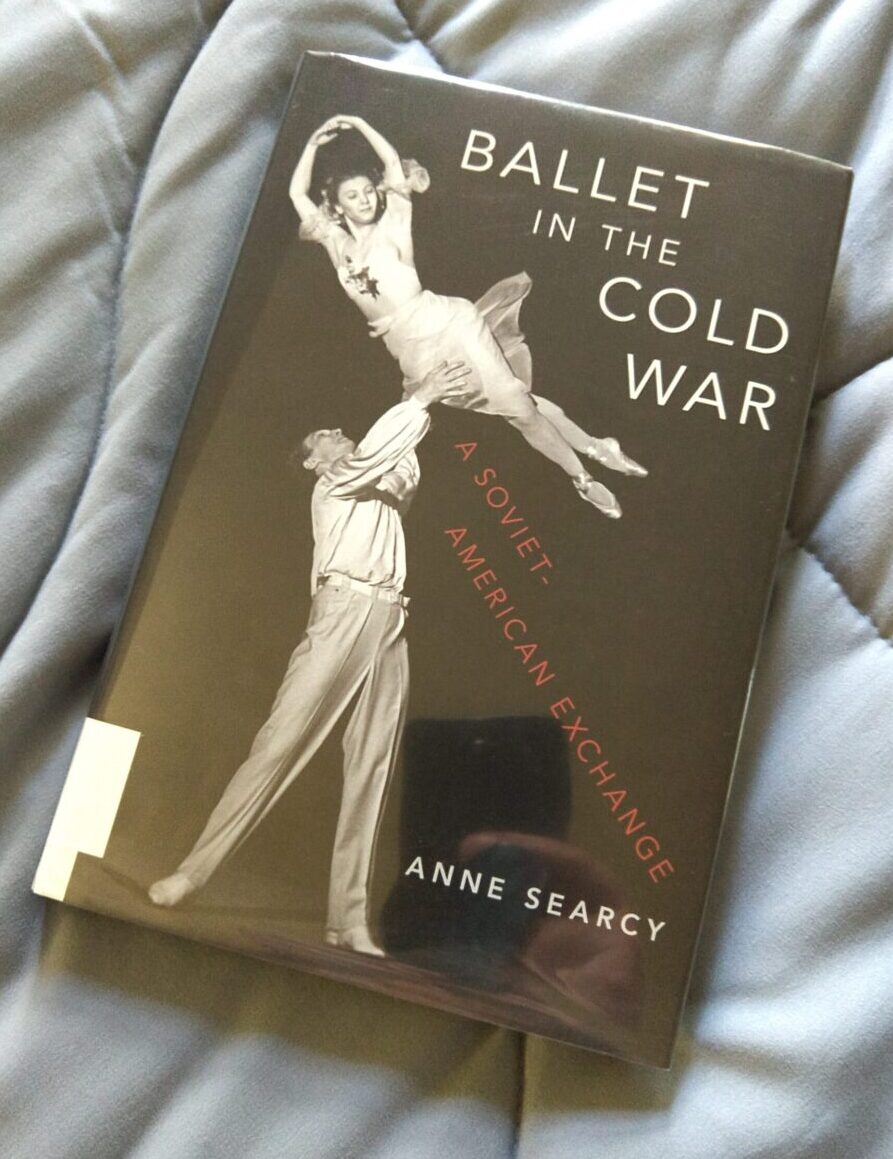 Meanwhile, on the internet:
The bleak spectacle of the Amber-Heard-Johnny Depp trial via The Present Age. So, I did not follow this trial but I was grateful for this explanation after the fact. Most of the commentary I've seen is "they're both assholes," but it looks like the facts don't support that. The most telling and troubling thing to me is that she's more than 20 years younger than he is. It's hard to believe that they would both be assholes in a relationship with such a big age and power imbalance.
It's time to bring back the AIM away message via Wired. Maybe we need to find a way to shift the social expectation that everyone is always ready and able to communicate.
Rampant Consumerism
Fritz has been a big proponent of using the couch as a scratching post despite the proliferation of scratching posts around the house. We recently theorized that he preferred the couch because it's tall and he can stretch all the way out. So we bought a new post that's almost three feet tall. It took him a few days to figure it out (and numerous instances of me picking him up and putting his paws on it). But once he realized it was for scratching he was like OH and now he loves it.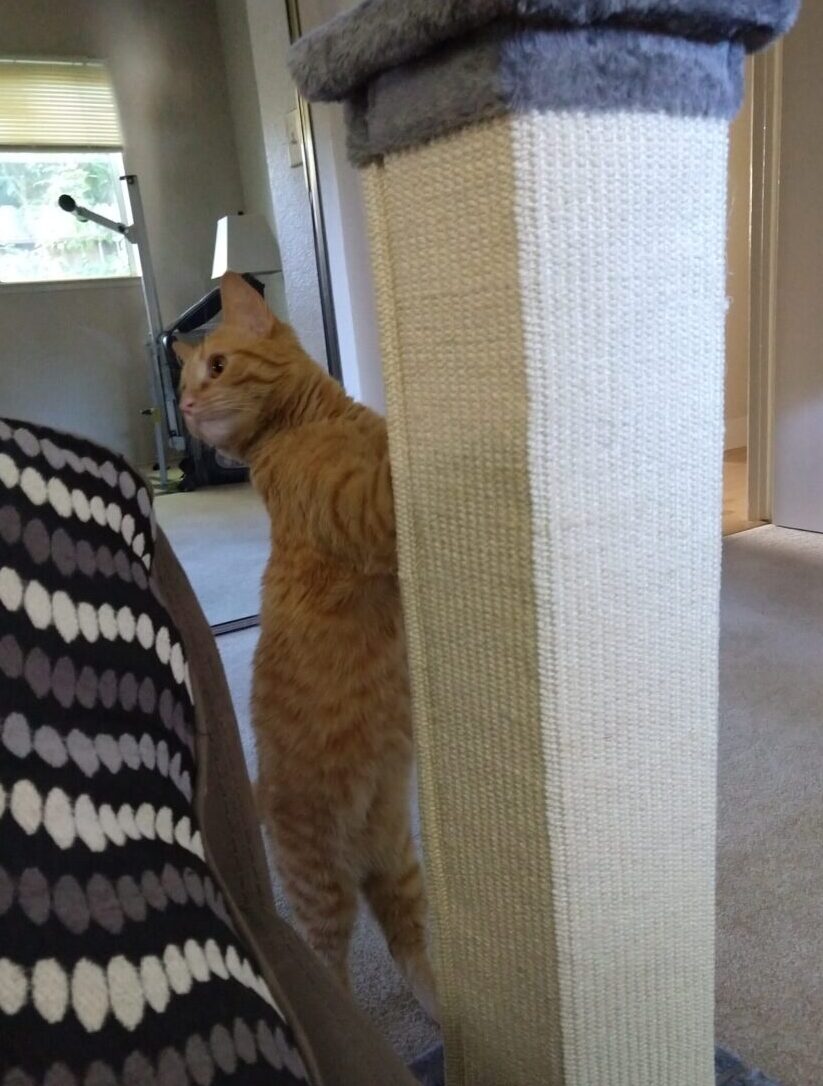 Making Things and Doing stuff
There are some things I've made and stuff I've done.
Languages
The last couple of weeks I've been finally getting back into studying Icelandic and I do feel like it's coming back to me. It was there all along! I get frustrated because I feel like I've been learning it long enough that I should know more. Even though I started in 2016, I've had breaks and I'm not in school full time, I'm just learning when I can fit it into my schedule, so I know I have to accept that I'm just going at my own pace. But it's still annoying.
Kitchen Witchery
I am excited to report that I have finally made a bakewell tart. It's something that comes up on basically every episode of the Great British Bake Off. It turns out it's not that complicated, it's just a tart with jam and an almondy paste. Brits will lose their mind over any old baked good I guess. It was tasty but not the end-all be-all of baking. This week I also took on a variation of the everything bagel loaf. This one was good but I think I preferred the last version I made. However, I might take the idea of putting the seasoning into the loaf and incorporate that into my other recipe.
I tried a new salad recipe from my favorite new cookbook, Grist. I wasn't sure how good it would be because I'm not a huge salad-lover, but this cookbook hasn't let me down yet, so I tried it. It was actually really good! Kirk said he'd happily eat it again too. The fritters are made from split peas, soaked for a while, then pulverized in the food processor with some flavorings and fried on the stove. Surprisingly tasty!
bread and things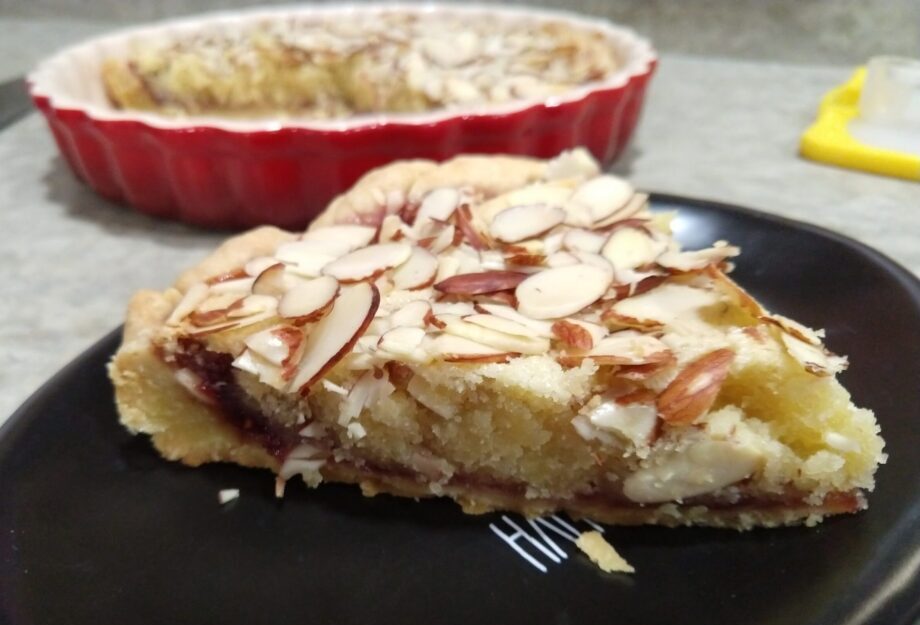 Cat Therapy
Finally, here are some cat photos for your nerves. I am proud of Huey because she has been more assertive lately. Until recently, the blue cat bed was strictly Fritz territory. Huey said "fuck it" and sleeps there now too. No fights have ensued over it (yet).