Hello, friends and enemies. We have survived another election and may live to vote in another midterm if we're lucky. I'm glad that Democrats are maintaining control of the Senate (or, at least, parity) and most of the stuff I cared about on my local ballot went the way I thought it should. You can see the election results on the Secretary of State website. There's also a Sacramento County website with election results and a handy graph showing voter turnout. Only 24 percent of registered voters in Sacramento County voted! That's crazy to me. You get a ballot in the mail! Voting has never been easier. Why wouldn't you vote!
Regarding state ballot measures:
I'm relieved that California approved proposition 1 to guarantee the right to reproductive freedom.
I'm also glad to see that we're funding art and music education (proposition 28). However I don't understand how 37% of voters were against that. There's not even a tax increase, it's just allocating existing funds to education.
Unfortunately, we have once again voted not to have medical practitioners and additional regulation for dialysis clinics (proposition 29) because diabetes is basically a crime in this stupid country.
Something I did not know before the election was that proposition 30 was actually quite contentious. I just read it as, sure tax the millionaires a little more. Apparently, Lyft was a big donor to the "yes" campaign because it wanted the state to help subsidize their switch to electric cars. Everything is complicated.
Consuming
Here are some things I've recently read, watched, or bought.
Books and Other Words
I read The Goldfinch by Donna Tartt, starting it without knowing much about it other than it was really popular for a while. I did not like it that much. The writing is nice but kind of nothing happens? It sort of reminds me of a Salinger Glass family with its precocious children story but with more opioids and, like … a lot of opioids. So, this book is over 700 pages long in the service of the question "What if good things can happen as a result of a bad thing?" Really? All that? It's so much angst for so little reward.
I read and enjoyed The Very Secret Society of Irregular Witches by Sangu Mandanna. This book was a lot of fun, plus I love anything about witches. This is another book in the genre of what I'm calling "cozy fiction," which consists of books trying to make us feel safe and warm with our found families despite the madness of the modern world. It's a cute story, there's magic, a little romance, and people trying to change the world for the better.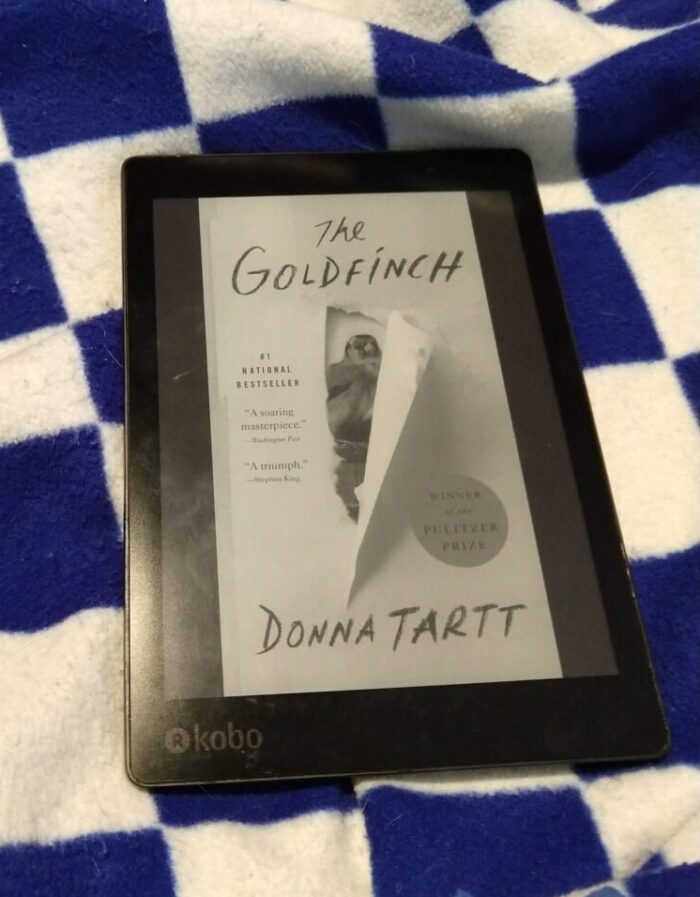 Meanwhile, on the internet:
Dead Letters via Cory Doctorow. A discussion of mailing lists and email in the age of social media. It's interesting seeing someone discuss how hard it is to maintain an internet presence outside of all kinds of corporate junk, even for a veteran. I also learned that certain email providers block domains, so if, like me, you send emails from your own domain and not gmail or yahoo, your email might be marked as spam or not get through at all.
Welcome to Hell, Elon via The Verge. I loved this take on the current twitter fiasco. Running twitter is not going to be a good tine for Musk. However, I'm having a great time watching the carnage.
TV and Music
Kirk and I are currently watching BBC's Ghosts, a show about a young woman who inherits an old house full of ghosts. After a near-death experience, she can see and interact with the ghosts and hijinks ensue. It's very funny and worth watching.
Making Things and Doing stuff
Last week, my good friend Lito came to visit. It was great! We chat all the time but haven't seen each other in a few years. I am not even sure what we did all week to be honest but we got to talk a lot, watch some good TV, and eat delicious food. We also made an afternoon trip to Lake Tahoe, which was beautiful.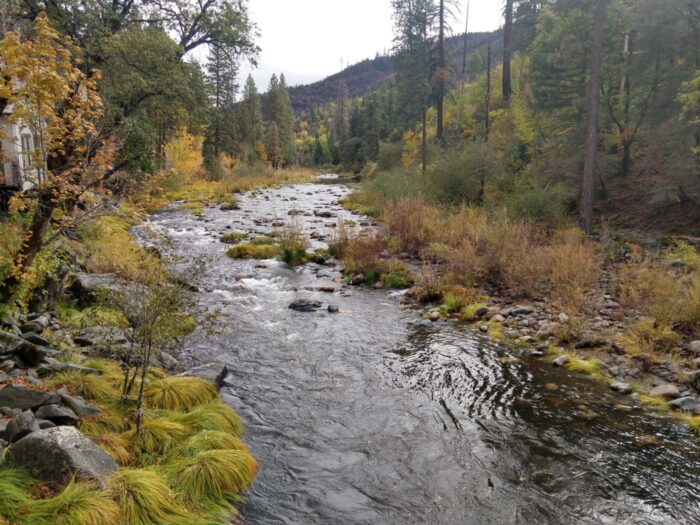 On Friday, Kirk and I took another trip into the Sierras to go to Reno. Our friend Abby was in Risk!, which is a show/podcast featuring people telling their stories. I hadn't heard of it before Abby was in it (because Abby is a trendsetter), but the show was fun and it was a good excuse to get out of the house. I didn't get any pictures of the performance but we did take a photo in front of this very silly outfit they had on display in the theater.
Kitchen Witchery
It's baking season! I made a batch of pan de muerto again for Día de Muerto this year and received rave reviews from my very small audience. I think using vanilla sugar on top made it extra tasty, if not exactly traditional. I recently tried out a pumpkin bread recipe from Smitten Kitchen that was, of course, a success.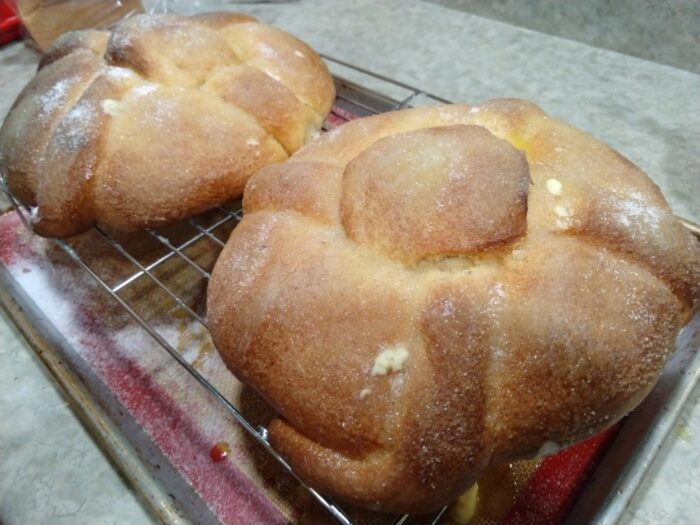 Cat Therapy
Finally, here are some cat photos for your nerves. The cats are focused on being as warm and cozy as possible in this chilly weather.